2024 Urgent visa
Your Solution for Getting a Vietnam Visa at the Last Minute: A Step-by-Step Guide for Polish Tourists in Need of a Faster Procedure 2024
Are you a Polish traveler who has always had the desire to experience the fascinating culture and breathtaking scenery that Vietnam has to offer? The good news is that we have some for you! There is no need to stress about lengthy application processes for visas or panic at the last minute. Our guide is intended to offer you the best possible alternative for quickly acquiring your Vietnam visa in the shortest amount of time possible. We've got you covered whether you're the type of person who goes on adventures on the spur of the moment or you've just run out of time. You will be able to wave goodbye to stress and wave hello to your ideal vacation in Vietnam thanks to our streamlined process. In this detailed guide, we will lead you through the necessary stages, crucial paperwork, and professional recommendations to ensure that the process of applying for a visa goes as smoothly and easily as possible for you. Pack your luggage and get ready for an adventure of a lifetime as you make your way through the mesmerizing delights of Vietnam without having to worry about obtaining a visa.
1/ understanding of the standard procedure for Polish citizens to apply for a Vietnam visa
When it comes to traveling to Vietnam, inhabitants of Poland are required to have a visa that is valid for their trip. The standard application for a visa to enter Vietnam must be submitted to the Vietnamese Embassy or Consulate, either in person or by mail, for Polish citizens. This can be done either in person or by mail. Filling out an application form, giving images to be used in the passport, and paying the associated money are normally required steps in the procedure. In addition, applicants are asked to hand over the original version of their passport, which will be returned to them after having the visa affixed to it.
Obtaining a visa through the standard application process might take anything from a few days to perhaps a few weeks, depending on how busy the Embassy or Consulate is. Because of this, the standard procedure may not be suited for you if you are a traveler who makes plans at the last minute or if your travel arrangements come as a surprise. However, you shouldn't give up hope! There is an option available for vacationers from Poland who are looking for a speedy visa for Vietnam, and it was created just for them.
2/ The expedited Vietnam visa service for Polish travelers who have very little time to spare
An expedited application process is offered for Polish travelers who discover at the very last minute that they require a Vietnam visa. You are able to secure your Vietnam visa through this streamlined and time-saving expedited approach, relieving you of the anxiety and uncertainty associated with the standard application procedure. By working with a reliable visa service, you can simplify and speed up the process of applying for a visa on your own behalf.
The standard application procedures are avoided in favor of making use of the connections and knowledge that is offered by a visa service provider. This is how the expedited process works. Because of the links that these companies have formed with the appropriate Vietnamese authorities, they are able to speed up the application procedure for visas on your behalf. You can get your Vietnam visa with their assistance in as little as one working hour or as long as two business days, depending on how quickly you need it to proceed with your vacation plans.
When you use a service that helps you obtain a visa quickly, not only will you save time, but you will also have the peace of mind that comes from knowing that your visa application is being managed by experts who are experienced with the procedure. This solution is especially helpful for people who have a limited amount of time or who have an urgent need to travel. It guarantees that you will be able to begin on your trip in Vietnam without any concerns regarding your visa.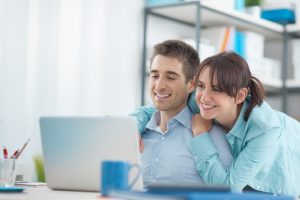 3/ The advantages for Polish citizens of obtaining an expedited Vietnam visa through the use of a visa agency
When applying for an expedited visa to Vietnam as a Polish traveler, it is in your best interest to do so through a visa agency for a number of reasons. In the first place, visa firms have a wealth of information and experience on the procedure of applying for visas. They are conversant with the prerequisites and the processes, which means that your application will be exact and comprehensive because of this. Because of this, the likelihood of your application being declined or its processing being slowed down as a result of errors or omissions is decreased.
Second, visa agencies have built relationships with the appropriate Vietnamese officials in order to facilitate the issuance of visas. This indicates that they are able to move quickly through the process of applying for a visa on your behalf. Visa firms are able to manage the bureaucracy and secure your visa in a timely manner by leveraging their contacts. This is true even for travelers who are making spur-of-the-moment trip arrangements.
In addition, utilizing the services of a visa agency will save you both time and effort. You may rely on the experience of the agency to manage the procedure for you so that you do not have to devote a significant amount of time to conducting research and filling out application forms. This frees up your time, allowing you to focus on other trip preparations, further assuring that your experience will be stress-free and pleasurable.
In conclusion, visa firms offer customer help throughout the entire process of applying for a visa. You can easily get in touch with the organization for assistance if you have any queries or issues about anything. During the entire process of applying for a visa, the educated team at this company is standing by to walk you through the steps, assist you with any problems that may crop up, and give you the piece of mind you need.
4/ A step-by-step guidance for citizens of Poland to acquire a Vietnam visa on an accelerated basis
Let's take a step-by-step look at the procedure now that you have a better understanding of the advantages of working with a visa agency to obtain an expedited Vietnam visa.
Select a visa agency with a good reputation: To get started, do some research to find a reputable visa office that specializes in providing Polish travelers with expedited visas for Vietnam, and then select that firm. Look for companies who have received excellent feedback from previous clients and have a demonstrated history of being successful. In the event that you are not familiar with any visa agencies, you can submit an urgent visa application with us by clicking here. Apply for a Vietnam visa at this website: https://www.vietnamimmigration.com/apply-vietnam-visa/
Collect all of the required paperwork, including: Be certain that you have all of the necessary documentation on hand before beginning the process of applying for a visa. In most cases, this requires a passport that is current and has at least six months left on its validity, as well as images that are passport-sized.
Be sure to fill out the application for the visa: Please ensure that the visa application form is filled out correctly and completely. Check every piece of information again to ensure that it is correct, as any mistakes or omissions could result in delays or rejections of the application.
Deliver your application to the organization in charge of issuing visas: You should send in your application to the visa agency as soon as you have compiled all of the required materials and filled out the application form. Before moving forward, they will evaluate your submission and check to see that everything is in order to advance.
Pay the visa fee: The visa agency will provide information on how to pay the visa fee. This step must be completed before the visa can be issued. Be sure to submit the payment in a timely manner and adhere to their instructions in order to avoid any potential processing delays.
Wait for the visa to be approved. Once your application and money have been sent in, the visa agency will handle the rest of the process. They will represent you in the process of obtaining a visa permission from the appropriate Vietnamese authorities in order to speed up the procedure.
Obtain an approval for your visa: Once your visa application has been processed and granted, the visa agency will send you an approval for your visa.
You can receive an expedited Vietnam visa quickly and easily if you follow these steps and use the services of a reputable visa agency. This will enable you to concentrate on having the most fun possible during your trip and will allow you to obtain your visa in a timely manner.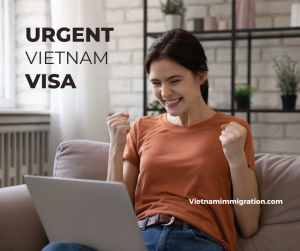 5/ In conclusion, by obtaining an expedited Vietnam visa, you can alleviate the stress associated with making last-minute travel plans.
Even if you find yourself in a situation where you require a visa at the last minute, traveling to Vietnam as a citizen of Poland does not have to be an unpleasant experience for you. You may receive your Vietnam visa in a speedy and hassle-free manner by making use of an expedited visa process offered by a reputable travel agency. This will ensure that your trip runs smoothly from the very beginning to the very end. Polish travelers who are looking for a stress-free visa application procedure will find that accelerated processing through a visa agency is the best option to meet their needs because of the perks that come with using the agency, such as their expertise, established connections, and customer service.
Don't worry if you haven't been able to apply for your Vietnam visa on time; this applies whether you're an impromptu traveler or simply ran out of time. You will be able to say goodbye to tension and hello to the vacation of your dreams in Vietnam if you use our in-depth guidance in conjunction with the assistance of a trustworthy visa service. Pack your luggage, get ready for a once-in-a-lifetime adventure through the mesmerizing delights of Vietnam, and rest easy knowing that we'll take care of your accelerated visa requirements. Wishing you safe travels!