2024 Urgent visa
Travelers from Austria could expedite their trips to Vietnam by applying for electronic visas 2024
Are you an adventurer from Austria who is excited to discover the splendor and culture of Vietnam? Put an end to your search! You can cut down significantly on the amount of time it takes to organize your trip and get started on your journey through Vietnam as soon as possible thanks to the instant Vietnam e-visa procedure. Travelers from Austria may now get a Vietnam e-visa in a manner that is both expedient and speedy, putting an end to the days of arduous visa applications and protracted waiting periods. Vietnam is home to a plethora of experiences just waiting to be had, and they can be found everywhere from the crowded alleyways of Hanoi to the placid seas of Ha Long Bay. There is plenty for everyone to do in Vietnam, whether you want to satisfy your cravings for traditional street cuisine, learn about the history of historic temples, or just take in the breathtaking scenery of the countryside. You won't want to pass up this amazing chance to discover one of the most alluring places in Southeast Asia, so don't put it off any longer. With the instant Vietnam e-visa procedure, your vacation to Vietnam is about to become a reality, therefore be ready to pack your bags because your trip is about to become a reality.
1/ The Benefits That Austrian Travelers Can Receive From Applying For An Immediate E-Visa To Vietnam
It's possible that visiting a new nation may be a thrilling but also nerve-wracking experience for you. Obtaining the appropriate visas is one of the most essential steps involved in the trip preparation process. Travelers from Austria may now have a hassle-free trip in Vietnam thanks to the introduction of quick e-visas. In the past, acquiring a visa for Vietnam might be a time-consuming and laborious procedure.
Travelers from Austria may take advantage of a variety of perks when they apply for an e-visa to Vietnam. To begin, there is no longer a need to physically present oneself at an embassy or consulate in order to submit an application for a visa. The application procedure may now be completed entirely online, which will save you a lot of time and work. Additionally, the rapid e-visa enables a speedier processing period, which guarantees that you will quickly obtain your visa. This frees you up to concentrate on arranging your schedule and becoming enthusiastic about the impending trip you have planned.
The fact that the instant Vietnam e-visa may be accessed easily is still another benefit of using it. The application procedure may be completed online, and since it is uncomplicated and intuitive, it is simple for any tourist from Austria to follow. Whether you're a seasoned traveler or on your first trip across the world, the e-visa system assures that the procedure will go smoothly and quickly.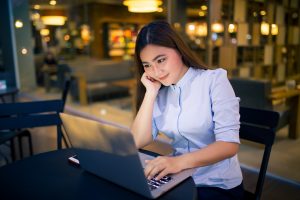 2/ Documents that Austrian travelers need to apply for an electronic visa to Vietnam immediately
Travelers from Austria need to compile a few key papers before submitting an application for an instant e-visa to Vietnam. The procedure is not too complicated, and it is not difficult to get the papers that are need.
You are need to possess a passport that is current and has a minimum of six months of validity left from the date that you want to enter Vietnam. Before submitting your application for an e-visa, it is essential to verify that your passport still has sufficient time left on its validity date.
In addition to that, you will require a digital picture of yourself in passport size. Taking a snapshot that is current, clear, and has a white backdrop is the easiest way to collect this information. To guarantee that your picture satisfies the prerequisites for an e-visa, it is imperative that you carefully adhere to the instructions that are given on the website for the application.
Last but not least, in order to get your e-visa, you will need a working email account. Once your application has been completed and accepted, this visa will be sent to you so that you may print it off. It is very necessary to enter an email address that you check on a regular basis in order to prevent any delays in the delivery of your e-visa.
The application process may be streamlined and any needless delays can be avoided if the essential paperwork are prepared and ready to go before they are submitted.
3/ The Vietnam electronic visa application procedure is immediate for Austrian travelers
You should start the application process for an e-visa to Vietnam as soon as possible now that you have all of the necessary paperwork together. The application procedure may be performed in the convenience of one's own home, is fast and effective, and is done entirely online.
To get started, go to the website where Austrian nationals may apply for an electronic visa to enter Vietnam (https://www.vietnamimmigration.com/apply-vietnam-visa/ ). You may access the online application form that has to be filled out by clicking on the link provided below. Personal information, such as your full name, date of birth, nationality, and passport data, will need to be provided by you in order to complete the form. It is of the utmost importance to check that all of the data supplied are correct and correspond with those found in your passport.
After you have finished filling out the application form, you will be needed to make the payment for the e-visa processing cost. This cost may be paid safely and conveniently online with any major credit or debit card. Because the processing charge is non-refundable, it is vital to ensure that all the information that has been supplied is accurate before completing the payment.
You will be sent a confirmation email along with a reference number when you have submitted both your application and payment. You'll be able to monitor the status of your application by using this reference number as a guide. The amount of time needed to complete an instant Vietnam e-visa is normally between one and three business days; however, this period might vary based on the service that you choose. It is recommended that you submit your application a considerable amount of time before the dates on which you want to travel in order to account for any unexpected delays.
To summarize, the instant Vietnam e-visa procedure provides visitors from Austria with a straightforward, time-saving, and hassle-free approach to receive their necessary visas. E-visas, which can be applied for online and are processed in a short amount of time, do away with the necessity for time-consuming trips to embassies as well as waiting periods. You may expedite the beginning of your journey through Vietnam and devote more of your attention to taking in the sights, sounds, and tastes of this enthralling nation if you make sure you have all of the necessary paperwork and then follow the uncomplicated application procedure.
Do not pass up the chance to go through the crowded streets of Hanoi, see the natural beauty of Ha Long Bay, or learn about the long and illustrious history of Ho Chi Minh City. Your ideal vacation to Vietnam is now just a few mouse clicks away thanks to the instant Vietnam e-visa. Get ready for an experience you won't forget in this dazzling jewel of Southeast Asia by packing your luggage, locating your passport, and getting set to go. Vietnam is waiting for you, and thanks to the expedited e-visa procedure, you won't have to put off seeing the country's natural beauty for too long.