2024 Urgent visa
Hasten Your Trip to Vietnam With the Straightforward Vietnam e-Visa Application Process for Swiss Travelers 2024
Are you a traveler from Switzerland who is keen to see the splendor and culture of Vietnam? No need to look any further! You will be able to speed up the planning process for your trip and get started on your journey in Vietnam much more quickly if you apply for a Vietnam e-visa. Swiss tourists can now receive their Vietnam e-visas in a speedy and hassle-free manner thanks to the elimination of the previously required long visa applications and waiting periods. Vietnam is home to a diverse range of activities and sights, all of which are just waiting to be discovered, from the frenetic streets of Hanoi to the placid waters of Ha Long Bay. There is something for everyone to do in Vietnam, whether you want to satisfy your hunger for traditional street food, learn about the history of historic temples, or simply take in the breathtaking scenery of the countryside. Do not pass up the chance to experience one of the most fascinating places in Southeast Asia since it presents itself to you at this extraordinary opportunity. Your trip to Vietnam is about to become a reality thanks to the expedited Vietnam e-visa process, so get ready to pack your bags because it's almost time to leave!
1/ The advantages for Swiss travelers of submitting an application for an immediate Vietnam e-visa
The experience of going to a new nation can be both thrilling and nerve-wracking all at the same time. The acquisition of the appropriate visas is one of the parts of vacation planning that holds the utmost significance. Swiss travelers may now enjoy a hassle-free experience while traveling to Vietnam thanks to the introduction of quick e-visas. In the past, acquiring a visa for Vietnam could be a process that required a lot of time and effort on their part.
Travelers from Switzerland can take advantage of a number of perks with a quick Vietnam e-visa. To begin, there is no longer a requirement to personally submit an application for a visa at an embassy or a consulate. You can now complete the application procedure in its entirety online, which will save you both time and effort. In addition, obtaining an immediate e-visa enables a faster processing period, which guarantees that you will have your visa in a timely manner. This frees you up to concentrate on organizing your travel schedule and working up an appetite for the new experience you have in store.
Accessibility is yet another perk that comes along with obtaining an instant Vietnam e-visa. The application process may be completed online and is simple as well as user-friendly, making it an easy process for any visitor in Switzerland to handle. The e-visa system guarantees a streamlined and time-saving experience for all travelers, regardless of their level of experience or frequency of international excursions.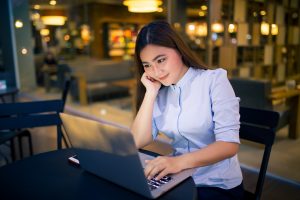 2/ Documents that Swiss travelers need to have on hand to apply for an e-visa to Vietnam immediately
Swiss travelers will require a few key papers in order to apply for an electronic visa to Vietnam that can be obtained immediately. The procedure is not overly complicated, and it is not difficult to acquire the documents that are necessary.
To begin, you will need a passport that is currently valid for travel and has a minimum of six months of remaining validity from the date you plan to enter Vietnam. Before applying for the e-visa, it is essential to check the date that your passport will be expiring as this will help you prevent any issues.
You will also need a digital photograph that is the appropriate size for a passport. Obtaining this is as simple as taking a current photograph with a white background and ensuring that the subject is clear. Be sure to follow the instructions that are offered on the website where you may apply for an e-visa so that you can confirm that your photo satisfies the prerequisites.
To receive your e-visa, you will, as a final requirement, need a working email address. After your application has been evaluated and accepted, a copy of this visa will be forwarded to you through email. In order to prevent any delays in the delivery of your e-visa, it is vital that you supply an email address that you check on a regular basis.
You can speed the application process and avoid any needless delays if you make sure you have all of these required documents ready to go before you start.
3/ The electronic visa application for Vietnam is now available to Swiss travelers
Now that you have all of the necessary paperwork in order, it is time to begin the process of applying for an e-visa to enter Vietnam as soon as possible. The application process can be performed quickly and easily from the convenience of one's own home by using the online application system.
To get started, go to the website where you can apply for an electronic visa to Vietnam if you are a Swiss citizen (https://www.vietnamimmigration.com/apply-vietnam-visa/ ). You will find the online application form that needs to be filled out here and it may be accessed at any time. You will be required to give personal information, such as your complete name, date of birth, nationality, and data about your passport, when completing the form. It is of the utmost importance to check that all of the information that has been provided is correct and corresponds to the information that is printed on your passport.
You will be required to pay the e-visa processing cost once you have finished filling out the application form in its entirety. This fee may be paid in a safe and secure manner with the use of a credit or debit card while transacting online. Due to the fact that the processing charge is non-refundable, it is imperative that all of the information that has been provided be checked over before the payment is processed.
Following the successful transmission of both your application and payment, you will be sent a confirmation email that includes a reference number. Using this reference number, you will be able to monitor how far along your application is getting processed. The instant Vietnam e-visa application has a processing time that is normally between one and three business days; however, this time frame can shift based on the service that you select. It is recommended that you submit your application well in advance of the dates you intend to travel in order to account for any unexpected delays.
In conclusion, the instant Vietnam e-visa process provides visitors from Switzerland with a method that is both convenient and time-effective for obtaining their visas. E-visas, which are obtained using an online application system and are processed in a short amount of time, do away with the necessity for lengthy embassy visits and waiting periods. You can expedite the beginning of your journey through Vietnam and devote more of your attention to taking in the sights, sounds, and tastes of this enthralling nation if you make sure you have all of the necessary paperwork and carefully follow the uncomplicated application process.
Do not pass up the chance to explore the lively streets of Hanoi, to sail around the gorgeous Ha Long Bay, or to immerse oneself in the rich history of Ho Chi Minh City. Doing any of these things would be a regrettable mistake. Your dream vacation to Vietnam is closer than you think now that you can get there with an electronic visa issued by the Vietnamese government. Therefore, gather your belongings, locate your passport, and get ready for an experience you won't soon forget in this dazzling jewel of Southeast Asia. Vietnam is waiting for you, and thanks to the expedited electronic visa process, you won't have to wait very long to experience the wonders that country has to offer.