2024 Urgent visa
Full Guide to Speed Up Vietnam E-visa Process for Dutch Citizens in Just a Few Minutes 2024
A growing number of Dutch people are planning trips to Vietnam. Vietnam has something special for every traveler. It has beautiful scenery, a long past, and a lively culture. On the other hand, getting a visa can be difficult at times. The Vietnamese government made things easier by starting the E-visa system. This lets Dutch people apply for a visa online, instead of going to the office in person.
1/ Why people from the Netherlands should get Vietnam e-visa
Dutch people who want to visit Vietnam can get a lot of benefits from the Vietnam E-visa. The ease of use is one of the main reasons to choose the E-visa. It's no longer necessary to make meetings, wait in long lines, and deal with paperwork at the embassy. With the E-visa, Dutch citizens can apply without leaving their homes, which saves them time and effort.
In addition, the E-visa is a cheap choice. The normal way to apply for a visa usually includes extra costs, like getting to the office and paying for a courier. Dutch people who choose the E-visa can escape these extra costs and use their travel money for other parts of their trip.
2/ The advantages of speeding up the Vietnam e-visa process for Dutch people
The choice to speed up the E-visa process can be helpful for Dutch citizens who are busy or who just decided on the spur of the moment to visit Vietnam. Travelers can get their visa approved in just a few minutes if they choose to expedite the application process. This gives them the peace of mind and freedom they need for a stress-free trip.
Making the Vietnam E-visa process faster also makes it possible for people to book last-minute trips. Dutch citizens can use the expedited E-visa service to make their travel dreams come true without any extra delays, whether they need to go on a work trip or just feel like seeing more of Vietnam right away.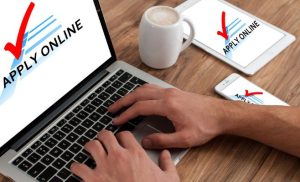 3/ Important papers and conditions for applying for a Vietnam e-visa right away
Dutch citizens who want to get a Vietnam e-visa quickly should make sure they have all the required papers and meet the other requirements. The most important thing you need is a current Dutch passport that has at least six months left on it. It is important to make sure the passport is in good shape and has blank pages for marking the visa.
Dutch applicants must also include a recent picture the size of a passport, with certain rules about the size, background color, and expression of the face. Following these steps is very important if you want to avoid delays or being turned down for a visa.
4/ A step-by-step guide for Dutch people to get their Vietnam e-visa faster in just a few minutes
Here are all the steps in more detail:
Visit the page for the Vietnam e-visa: To start, go to https://www.vietnamimmigration.com/apply-vietnam-visa/ , which is a website that handles E-visas for Vietnam. Your personal information will be kept safe during the application process on this secure site.
Choose the kind of application: Choose the right type of visa for your trip based on whether you're there for work, pleasure, or another reason. People from the Netherlands usually apply for the tourist visa.
Fill out the application form completely: Complete the online application form completely and correctly, making sure to include your full name, date of birth, gender, country, passport information, and contact information. Check the information again to see if there are any mistakes or typos.
Put the necessary files online: Attach scanned copies of your passport and a picture the size of a passport as directed. Make sure the files are the right type and the right size.
Pay for the visa: Proceed to use the website's safe payment gateway to pay the fee for processing the e-visa. Credit cards or online payment systems may be acceptable ways to pay.
Submit the application: Once you've finished the steps above, read your application carefully to make sure it's correct. Once you're happy with everything, send in the application. You'll get a confirmation email with a unique application code. You finished the steps to apply for a Vietnam e-visa online in just a few minutes.
Find out what's happening with your application: You can check on the progress of your visa application by going to the E-visa website and entering the application code that was sent to you in the confirmation email. Here, you can see how your application is going and get updates on when it will be approved.
Obtain the e-visa approval: Depending on the fast service you pick, you can get the e-visa in two business hours, one business day, or two business days. You'll get the approval for the e-visa by email. Print out a copy of the visa approval to show at the Vietnam customs desk when you get there.
Finally, the Vietnam E-visa system has changed the way Dutch people apply for visas by making the process easier, cheaper, and more flexible. If Dutch tourists choose to speed up the E-visa process, they can get their visa approval in minutes, so they can start their trip to Vietnam right away.
It has never been easier to apply for a Vietnam e-visa with this step-by-step guide. Dutch people can simplify their travel plans and have a stress-free trip to Vietnam by following the steps given. Therefore, why wait? Start applying for your Vietnam e-visa right now, and then get ready to enjoy all of this country's beauty and wonder.