2024 Urgent visa
Rapid Service for Obtaining a Vietnam E-Visa for Belgian Citizens 2024
Plan to travel to Vietnam? The visa application process should not hold you down! We recognize that time is of the essence, which is why we are thrilled to introduce our expedited service for Belgians to obtain a Vietnam e-visa swiftly. You can now obtain your e-visa in a fraction of the time typically required, thanks to our streamlined and expedient procedure. Our team of experts is committed to providing you with a seamless experience so that you can concentrate on what's truly important: discovering the majesty of Vietnam. Our expedited service guarantees that you will receive your e-visa in as little as two hours, whether you are traveling for business or leisure. With our expedited service, you can say goodbye to lengthy wait times and unnecessary tension and hello to a more pleasant journey. Why then wait? Begin planning your trip to Vietnam immediately, and we will handle your visa application with promptness and professionalism.
1/ The standard procedure for visa applications for Belgian visitors
Vietnam represents a thrilling opportunity to explore a vibrant and culturally diverse nation. The visa application process, however, can dampen one's enthusiasm. Obtaining a visa for Vietnam has traditionally been a time-consuming and laborious process, frequently requiring multiple visits to the embassy and lengthy waits. This can be especially frustrating for Belgian visitors, as it delays the start of their eagerly anticipated voyage.
Traditionally, applying for a visa requires filling out extensive forms, submitting numerous supporting documents, and waiting for the visa to be processed over an extended period of time. This can be a significant inconvenience, particularly for those with limited time or who must travel quickly. Moreover, the uncertainty surrounding the timeline for visa confirmation can cause needless anxiety.
There is now a solution that enables Belgian visitors to obtain their Vietnam e-visa in a timely manner. Our expedited service is designed to expedite the visa application process, sparing you time and removing the hassle associated with conventional methods. We ensure that you receive your e-visa in a fraction of the time it would normally take, allowing you to plan your itinerary and maximize your time in Vietnam.
2/ The advantages of Vietnam's expedited e-visa service for Belgian visitors
Numerous advantages accompany our expedited Vietnam e-visa service for Belgian visitors. In the first place, it saves you time. Our simplified service enables you to complete the entire visa application process online, from the comfort of your own home, rather than having to navigate the complexities of the traditional visa application process. This eliminates the need to wait in lengthy lines or make multiple visits to the embassy. With just a few straightforward steps, you can submit your e-visa application and receive approval within two hours.
Secondly, our expedited service offers assurance. Knowing that your visa application is in the hands of knowledgeable professionals who are committed to ensuring a seamless and efficient process can alleviate any concerns or doubts. Our staff is well-versed in the requirements and procedures for obtaining an e-visa for Vietnam, and we work diligently to ensure that all required documentation is submitted accurately and on time. This attention to detail reduces the possibility of delays or complications, allowing you to travel with assurance.
The convenience afforded by our expedited service is another important advantage. As a Belgian visitor, you may have limited time to devote for dealing with bureaucratic procedures. Our service eliminates the need for unnecessary documentation and embassy visits, allowing you to concentrate on other aspects of your trip. Our expedited service ensures that the visa application process will not become a burden or detract from your overall travel experience, whether you are preparing for business meetings or planning tourism excursions.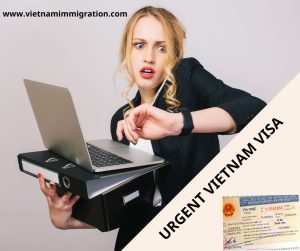 3/ How expedited e-visa service saves time for Belgian visitors
The expedited e-visa service we provide is intended to save visitors from Belgium time during the visa application procedure. By utilizing an online platform, we have eliminated the need for time-consuming and inconvenient visits to the embassy or consulate. You can instead complete the entire application process from the convenience of your own home or office, at your leisure.
The simplified application form is one of our expedited e-visa service's main time-saving benefits. We have optimized the process to make the form user-friendly and simple to navigate, thereby reducing the amount of time required to enter the required information. In addition, our team of experts is available to assist you throughout the application process, answering any questions you may have and offering guidance to ensure that your application is completed accurately and expeditiously.
The expedited processing time is another feature of our expedited service that saves time. The processing of traditional visa applications can take weeks, but our service guarantees a significantly shorter turnaround time. You can receive e-visa approval in as little as two hours, enabling you to confidently finalize your travel arrangements. This expedited processing time is especially advantageous for those who must travel on brief notice or have limited time on their hands.
4/ How to apply for a Vietnam e-visa expedited service as a Belgian traveler
As a Belgian traveler, applying for our expedited Vietnam e-visa service is a simple and uncomplicated process. You must visit our website and navigate to the e-visa application page to get begun. Here you will find an easy-to-use form that requires you to provide your name, passport information, and contact information.
Apply for a Vietnam visa at https://www.vietnamimmigration.com/apply-vietnam-visa/ .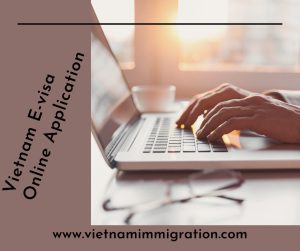 After completing the form, you will be prompted to attach any required supporting materials. These can include a digitised copy of your passport and a recent photograph in passport size. It is crucial to ensure that all documents are distinct and legible, as any discrepancies or errors could cause a delay in the processing of your application.
After submitting your application and supporting materials, our team of specialists will evaluate your submission to ensure that all required information has been included. If additional information or documentation is necessary, we will contact you immediately to request it. Once your application is complete and meets all requirements, we will immediately begin processing it with the aim of approving your e-visa within two hours.
5/ Unlocking the advantages of Vietnam e-visa expedited processing for Belgian visitors
In conclusion, our expedited service for obtaining a Vietnam e-visa for Belgian visitors is a game-changer for those seeking to explore the beauty of Vietnam without the hassle of a time-consuming visa application process. By utilizing our refined online platform and knowledgeable staff, you can save valuable time, experience peace of mind, and benefit from a streamlined application process.
The days of standing in lengthy lines and completing unnecessary paperwork are over. With our expedited service, you can register for your e-visa without having to make multiple trips to the embassy or consulate. Our team of specialists is committed to minimizing the risk of delays or complications and ensuring a seamless and efficient process.
Why then wait? Begin planning your Vietnam trip immediately and allow us to handle your visa application with promptness and professionalism. With our expedited service, you can obtain your Vietnam e-visa quickly, allowing you to concentrate on what matters most: discovering Vietnam's vibrant culture, breathtaking landscapes, and delectable cuisine. The visa application process should not hold you down. Choose our expedited service to gain access to a streamlined and effective experience.