2024 Urgent visa
How Polish Travelers Can Get a Vietnam Visa in Under an Hour in 2024
Will you be visiting Vietnam as a Polish traveler? Exciting news! It has never been simpler to get a visa to Vietnam. Now that the rapid Vietnam visa service exists, you may get your visa in as little as one hour. There will be no more need to go the embassy and waste time in lengthy lines. The goal of this quick and easy procedure is to remove any unnecessary stress from your trip. Whether you're traveling to Vietnam for work or pleasure, the hassle of getting a visa ahead of time will be a thing of the past thanks to our rapid Vietnam visa service. In this post, we will teach you how to get a Vietnam visa in less than one hour. So, without further ado, let's dig in and learn how to expedite your visa application so you can start your journey in Vietnam right away.
1/ Polish nationals get a Vietnam visa the old-fashioned way
Polish nationals interested in visiting Vietnam formerly had to go through a time-consuming and complicated visa application procedure. The old procedure entailed applying at a Vietnamese diplomatic mission overseas (either in person or by mail). This usually included significant wait times, many papers to fill out, and the presentation of corroborating evidence like a passport picture and a confirmation of trip plans. Depending on the volume of applications, the embassy may take several days, or even weeks, to issue the visa.
This was a tedious and perhaps unpleasant procedure for many vacationers. Getting everything in order and in the proper time period required meticulous preparation and organization. Additionally, delays or even a visa refusal may come from any inaccuracies or missing information in the application.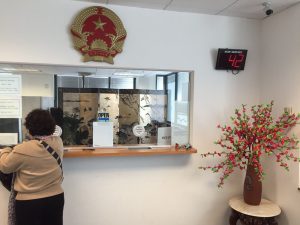 Polish nationals might benefit from obtaining a visa to Vietnam quickly
Polish nationals now have an easier time obtaining visas thanks to the availability of a quick Vietnam visa service. The new service has several advantages that make applying for a visa simpler, faster, and less stressful.
The expediency with which the visa may be issued is a major benefit of the rapid Vietnam visa service. As the name indicates, it now takes just one hour to get a visa. This implies that if you need a visa for an unexpected vacation or an emergency business trip, you may get one quickly and easily.
The ease of applying online is an additional perk. You may get your Vietnam visa approved quickly and easily without leaving your house or workplace when you use the rapid Vietnam visa service. A computer, smartphone, or other internet-enabled device is all that is required. This saves you the trouble of traveling to the embassy in person or mailing paperwork to them.
There is also a simplified application procedure with the fast Vietnam visa service. The online application is simple and easy to complete, needing just the applicant's passport information, travel dates, and reason for visiting. Errors and omissions in the application are less likely to be overlooked this way, decreasing the possibility of rejection or delay.
2/ What is the procedure for Polish people using the fast Vietnam visa service?
Polish nationals may apply for and get their Vietnam visas quickly and easily with the fast Vietnam visa service, an online platform. There aren't more than a handful of basic steps required to finish the procedure.
The first step is to go online and choose an immediate Vietnam visa service to use. Everything you need to know to complete an application may be found on this page.
The first thing to do is submit an application on the website. Your name, passport number, arrival/departure dates, and reason for visiting will all need to be provided. Please review your submission for accuracy one more time before submitting the form.
Submitting the application will take you to the payment page. The visa fee may be paid online with a credit or debit card in a secure environment. The cost is different for each kind of visa and length of stay.
The quick Vietnam visa service will assess your application after payment has been received. Typically, you'll need a few minutes for this. Once your visa is accepted, you will get notification through email. This visa is evidence that you are authorized to enter Vietnam.
When you arrive in Vietnam, bring your printed visa approval notice together with your passport. Your visa approval will be checked during the immigration procedure at the airport.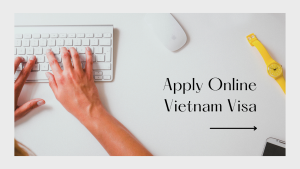 3/ Polish nationals looking for a fast Vietnam visa should have the following materials on hand:
Polish nationals applying for an expedited Vietnam visa must provide the following materials:
Having a passport that is still valid: You need at least six months' worth of passport validity beyond your intended period of stay in Vietnam. A visa stamp requires a blank page, so be sure your passport has at least one.
Pictures the size required for passports When applying for an immediate visa, current passport-sized photos are required. The picture has to be well lit, with a white backdrop, and show your face clearly.
4/ How Polish nationals may get a visa to Vietnam in minutes
Now that you know what you need and how the rapid Vietnam visa service may help you get it, let's go through the steps by which you can get your visa in as little as an hour.
Step 1: Go to the Vietnam visa on arrival service's official website. Visa applications for Vietnam may be submitted at https://www.vietnamimmigration.com/apply-vietnam-visa/ . Learn more about the procedure and what's expected of you by reading the materials given.
The second step is to submit an application on the website. Include your exact passport information, trip dates, and reason for visiting. Please verify the form for errors before submitting it.
Step 3: Pay the visa fee with a credit or debit card on the secure payment website. Visa types and lengths of stay determine the associated costs.
The quick Vietnam visa service will evaluate your application when your payment has been completed (Step 4). Typically, you'll need a few minutes for this. A confirmation email will be sent to you.
The fifth step is to get a printout of your approved visa and bring it with you to Vietnam. Bring your original passport with you just in case.
The sixth step is to go to the immigration desk as soon as you land in Vietnam. Please show your passport and visa acceptance letter.
Congratulations! You just needed one hour to get your Vietnam visa. Your trip to Vietnam may now officially commence without further delay or concern.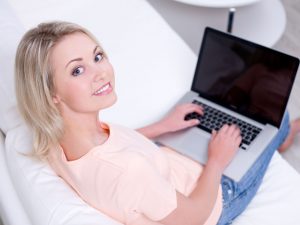 5/ Frequently Asked Questions for Polish Citizens Regarding the Instant Vietnam Visa Service
Can any Polish national apply for a visa to Vietnam online?
Answer: Polish nationals who fulfill Vietnam's entrance criteria may use our expedited visa service.
Two-way entry is possible with the quick Vietnam visa service?
Single- and multiple-entry visas are available via the quick Vietnam visa service. When filling out the online application, be sure you choose the right answer.
Can I use the Vietnam airport visa service instead of the fast Vietnam visa service?
The answer is yes; you can still get a visa upon arrival. If you want to avoid lengthy wait periods, however, the immediate Vietnam visa service is a far more practical and time-efficient alternative.
When my visa application is denied, what options do I have?
If for any reason your visa application is denied, we will return your payment in full. Make sure you check out every box on the application and provide truthful information, however.
I'd want to prolong my stay in Vietnam; is that possible?
You may renew your visa in Vietnam, so that you can stay longer. For help with the extension procedure, you may get in touch with the immigration office or a visa service provider.
6/ Polish nationals may now get a quick visa to Vietnam in only 1 hour.
Polish people now have an easier time than ever obtaining a Vietnam visa. With the advent of the rapid Vietnam visa service, you may now get your visa in as little as 1 hour, with no need for tedious paperwork or extended processing timeframes. Thanks to this smooth and easy procedure, you can forget about any potential hassles and just enjoy your time in Vietnam.
You may expedite your visa application and get started on your Vietnam vacation by following the instructions in this article. Make sure you have everything you need, fill out the online application correctly, and pay any fees. You may now go on an adventure to see Vietnam's fascinating history, stunning natural beauty, and mouthwatering cuisine thanks to your visa acceptance letter.
Don't allow the need for a visa prevent you from traveling. Prepare for the vacation of a lifetime to Vietnam right now!