2024 Urgent visa
Avoiding Stress of Travel at Last Minute: A Guide to Obtain an Emergency Vietnam Visa for Mongolian Tourists 2024
Travelers from Mongolia may find that their time spent in Vietnam is both an enjoyable and educational experience. However, getting a visa is one of the most typical hassles that travelers have to deal with, and this is especially true for tourists who plan their trips at the last minute. It is quite necessary for Mongolian visitors to have a thorough understanding of the steps involved in the process of acquiring an urgent Vietnam visa in order to guarantee a hassle-free and problem-free trip. This article aims to provide helpful insights and ideas for acquiring an urgent Vietnam visa, so enabling Mongolian travelers to enjoy their vacation without being burdened by any additional worry than is absolutely necessary.
1/ expedited procedures for obtaining a Vietnam visa for Mongolian travelers
If all of the necessary measures are taken in a conscientious manner, acquiring an urgent visa for Vietnam can be a simple and uncomplicated process. The aim of a Mongolian traveler's trip to another country will decide the kind of visa that they need to have in order to enter that country. Before moving further with the application process, it is absolutely necessary to determine which category the visa falls into, regardless of whether it is a visa for business, a visa for tourism, or a visa for some other purpose.
Travelers from Mongolia can submit an application for an urgent Vietnam visa through the Vietnam E-visa's official website once the type of visa has been decided upon. Accurately filling out the application form and submitting all of the requested information should be done so. It is in your best interest to check the details more than once in order to eliminate any inaccuracies that could cause the processing of the visa to be delayed.
2/ The necessities for Mongolian tourists to get an urgent visa for Vietnam
Mongolian travelers must satisfy specific standards imposed by the Vietnamese authorities in order to be eligible for an urgent Vietnam visa application. Generally speaking, you will need the following documents:
Passport with Validity: Mongolian visitors visiting Vietnam are required to provide a passport that is valid and has at least six months of validity remaining from the date of entry into Vietnam.
Photos: Two current photographs that are the correct dimensions for a passport are required for the visa application. The conditions that have been stated, such as the size and color of the background, should be met by the photographs.
3/ Suggestions for an Easy and Successful Application for a Vietnam Visa
Mongolian travelers should take into consideration the following advice in order to ensure a smooth and successful visa application process:
Make a Preparation: When traveling to Vietnam, it is best to plan ahead and submit your visa application as far in advance as possible. This affords sufficient time to obtain all of the necessary documentation and prevents any last-minute cramming from being necessary.
Make Sure to Check the Documents: Mongolian travelers should carefully verify all of the documents to ensure that they are accurate and complete prior to submitting the application for the visa. Any omissions or mistakes in the information provided could result in the denial of a visa.
Consult with a Qualified Professional: The process of applying for a visa can be made far more manageable by utilizing the services of a professional visa agency. Visa firms have experience in processing urgent visa applications and can guide Mongolian tourists through the entire procedure, thereby reducing the amount of time and effort required.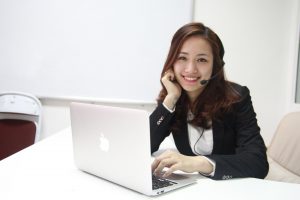 4/ Selecting the most appropriate visa company for expedited Vietnam visa processing
Mongolian tourists should give some careful consideration to a number of important aspects before selecting the appropriate visa agency for urgent visa processing. To begin, the company should have a history of successfully managing emergency visa requests for Vietnam and have a track record to back up their claims. Reading reviews and testimonials written by the company's prior clients is a great way to gain useful information regarding the agency's effectiveness and dependability.
In addition, the visa agency must to have a clear and simple procedure, and it ought to be able to keep Mongolian tourists apprised of any developments concerning their applications at all times. In the event that any questions or concerns occur while the visa application is being processed, prompt communication and a customer support team that is dedicated to providing assistance are absolutely necessary.
If you need to apply for a Vietnam visa quickly but don't know anyone who can be trusted as a visa agent, you can take advantage of our service by clicking on the following link: https://www.vietnamimmigration.com/apply-vietnam-visa/ . In the event that you need to apply for a Vietnam visa immediately but don't know anyone who can
To summarize, getting a Vietnam visa on short notice can appear to be an insurmountable task for Mongolian travelers at first. However, Mongolian tourists may ensure a simple and stress-free visa application procedure by properly organizing their trip, accurately documenting their travel plans, and enlisting the support of a trustworthy visa agency. Mongolian visitors can confidently embark on their journey to Vietnam if they follow the advice that is provided in this book, as well as the experiences of other travelers, in order to secure an urgent Vietnam visa. Obtaining a visa for Vietnam as quickly as possible will allow you to travel without any hassles.