2024 Urgent visa
Avoiding Last-Minute Travel Pains: A Guide for New Zealanders Traveling to Vietnam in 2024
For New Zealanders, visiting Vietnam may be a thrilling and educational experience. However, acquiring a visa is one of the most frequent problems that tourists deal with, particularly when making last-minute travel arrangements. It is essential for New Zealanders traveling to understand the procedure for acquiring an urgent Vietnam visa in order to guarantee a smooth and hassle-free travel experience. With the help of this advice, New Zealanders traveling to Vietnam will be able to relax and enjoy themselves without having to worry about getting a visa quickly.
1/ Understanding the essential Vietnam visa requirements for visitors from New Zealand
If the relevant requirements are carefully followed, obtaining an urgent visa for Vietnam may be a simple procedure. Travelers from New Zealand should first decide which kind of visa, depending on the purpose of their visit, they need. Before submitting an application for a visa, whether it be for a tourist, business, or other reason, it is crucial to choose the appropriate category.
Once the appropriate visa type has been selected, visitors from New Zealand may submit an application for an urgent Vietnam visa via the Vietnam E-visa website. The application form must be correctly filled out with all necessary information. It is essential to double-check the information to weed out any mistakes that can cause the processing of the visa to be delayed.
2/ Conditions for getting an urgent Vietnam visa for visitors from New Zealand
Travelers from New Zealand must fulfill certain standards established by the Vietnamese government in order to get an urgent Vietnam visa. Typically needed are the following papers:
Travelers from New Zealand must have a passport that is valid and has at least six months left on it as of the date of entrance into Vietnam.
Passport-sized pictures: For the visa application, two current passport-sized pictures are required. The images must adhere to all standards, including background color and size.
3/ suggestions for a simple and effective visa application for Vietnam
Travelers from New Zealand should think about the following advice to guarantee a simple and successful visa application process:
Make a plan: It is recommended to prepare and apply for a Vietnam visa as much in advance as you can. This gives enough time to acquire all the necessary paperwork and prevents any last-minute scrambling.
Verify Documents Again: Travelers from New Zealand should carefully study all the supporting documentation before submitting the visa application to guarantee correctness and completeness. Any mistakes or omissions might result in delays or visa denials.
Look for Expert Assistance: The process of applying for a visa may be made considerably easier by using the services of a reliable firm. Travelers from New Zealand may save time and effort by working with visa services, who specialize in processing urgent visa applications.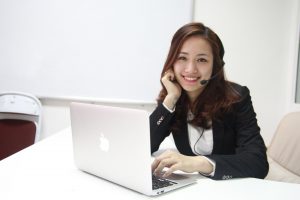 4/ Selecting the ideal visa provider for expedited Vietnam visa processing
New Zealanders seeking urgent visa processing should take into account a few key aspects when selecting the best visa provider. First and foremost, the company ought to have a track record of managing urgent Vietnam visa applications successfully. Reading reviews and client testimonials may provide you important information about the effectiveness and dependability of the firm.
The visa agency should also have an organized and open application procedure that keeps New Zealanders traveling there informed at every stage. When applying for a visa, prompt communication and a committed customer support staff are essential in case questions or problems emerge.
If you need to apply for a Vietnam visa urgently but do not know a trustworthy visa agency, you may utilize our service by visiting this website: https://www.vietnamimmigration.com/apply-vietnam-visa/
In conclusion, acquiring a quick Vietnam visa for visitors from New Zealand may first appear difficult. However, New Zealanders may guarantee a simple and stress-free visa application process with careful preparation, precise documents, and the support of a reputable immigration service. New Zealanders may acquire an urgent Vietnam visa and set off on their vacation with confidence by paying attention to the advice given in this book and taking note of previous travelers' experiences. Take advantage of a hassle-free travel experience by securing a quick Vietnam visa right now.