2024 Urgent visa
Improved Service for Polish Citizens Applying for a Vietnam E-Visa 2024
Polish tourists have been flocking to Vietnam in record numbers in recent years. It's no surprise that more and more Poles are making the trip to Vietnam to experience the country's thriving culture, beautiful natural scenery, and dynamic urban centers. The lengthy visa processing process is a frequent obstacle for Polish people contemplating a vacation to Vietnam. The standard visa application process is tedious and time-consuming, and it often causes delays that prevent travelers from leaving when originally scheduled. The fastest Vietnam e-visa service is available as a solution.
1/ Delays in receiving a visa approval are a frequent problem for Polish citizens applying for a Vietnam e-visa
Polish citizens may find the time and effort required to obtain a Vietnam visa to be excessive. The length of time it takes to receive an approved Vietnam e-visa is one of the most frequent complaints from Polish applicants. Many things, like an excessive number of applications or missing materials, can contribute to this holdup. Travelers who are anxious to see everything that Vietnam has to offer may become frustrated by the lengthy visa processing process, regardless of the cause.
There is a growing demand for a quick and dependable Vietnam e-visa service, as more and more Polish citizens are choosing Vietnam as their vacation destination. Visa applications should be straightforward and quick to process so that travelers may concentrate on organizing their vacation rather than dealing with bureaucratic red tape. Polish citizens can rest easy knowing their Vietnam e-visa application will be processed swiftly and efficiently if they use a reputable and trustworthy agency.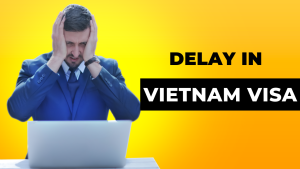 2/ Learning about quickest online Vietnam visa service for Polish
For Polish citizens, obtaining a Vietnam visa using the quickest Vietnam e-visa service is a time-saving and hassle-free option. Travelers may now apply for their visas online and receive approval in as little as 4 hours thanks to this service, which streamlines the entire procedure. The most efficient Vietnam e-visa agency collaborates closely with the Vietnamese government to fast-track visa applications. Polish citizens can use this service to skip the lengthy and complicated steps of applying for a visa the traditional way.
Polish nationals should take advantage of the quickest Vietnam e-visa service for a number of reasons
Polish citizens should take advantage of the quickest Vietnam e-visa service for a number of reasons. Time is saved, for starters. It can take several weeks, or even months, to acquire visa acceptance via the standard application process. The processing time for the quickest Vietnam e-visa service is drastically reduced, with approvals being issued in as little as 4 hours. This implies that Poles can change their plans at the last minute and not have to worry about their visa application being delayed.
With the quickest Vietnam e-visa service, you may travel worry-free. This firm guarantees rapid and accurate visa processing by maintaining close relationships with relevant Vietnamese government agencies. Because of this, visitors can submit their visa applications with greater confidence and less fear of rejection. Polish nationals can relax and enjoy their time in Vietnam thanks to the quickest Vietnam e-visa service.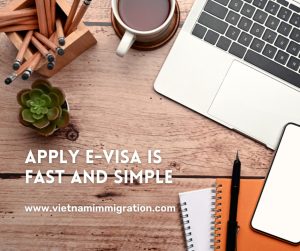 3/ Step Plan to Quicken Polish Citizens' Vietnam e-Visa Applications
https://www.vietnamimmigration.com/apply-vietnam-visa/ is the website to use for the quickest Vietnam e-visa service.
To apply, please include your true and complete information in the online application.
Scan and upload your photo ID and passport copies.
Visa fees must be paid online in a secure environment.
You must apply for a visa and then wait for it to be approved.
You must check your email for the authorized e-visa within 4 hours.
Get a printout of the e-visa and show it at the Vietnam airport.
In conclusion, Polish citizens who wish to travel to Vietnam can benefit much from the quickest Vietnam e-visa service. This service expedites the granting of a visa, making it more accessible to those in need of one. Polish nationals seeking to streamline their Vietnam e-visa application should use the quickest Vietnam e-visa service, which offers benefits including saving time, reducing stress, and providing a step-by-step guidance to help traverse the application procedure. If you want to visit Vietnam without any visa hassles, you should use the quickest Vietnam e-visa service available.