2024 Urgent visa
Hurry Up Vietnam Trip With Immediate Vietnam E-visa Process For Polish Travellers 2024
Are you a Polish tourist who wants to see Vietnam's beauty and learn about its culture? Don't look any further! With the instant Vietnam e-visa process, you can speed up your trip and start your adventure in Vietnam right away. Long visa applications and wait times are a thing of the past. Now, Polish tourists can get their Vietnam e-visa quickly and easily. The busy streets of Hanoi and the calm waters of Ha Long Bay are just two of the many things you can do in Vietnam. Vietnam has something for everyone, whether you want to eat delicious local food on the street, explore old temples, or just enjoy the beauty of the countryside. Take advantage of this amazing chance to visit one of Southeast Asia's most interesting places. There is an instant Vietnam e-visa process that will allow you to go on your trip right away. Grab your bags!
1/ The pros of asking for an immediate Vietnam e-visa for Polish tourists
It can be both exciting and scary to travel to a different place. Getting the right visas is one of the most important parts of making a trip. Before immediate e-visas, getting a visa for Vietnam could take a long time and be a pain. Now that they're available, Polish tourists can enjoy a hassle-free experience.
The instant Vietnam e-visa is helpful for Polish tourists in a number of ways. For starters, you don't have to go to an office or consulate in person to apply for a visa. You can now do the whole application process online, which will save you time and work. Additionally, the immediate e-visa speeds up the working time, making sure that you get your visa quickly. In this case, you can focus on making plans for your trip and getting excited about it.
The fact that the instant Vietnam e-visa is easy to get is another benefit. The online application process is simple and easy to use, so all Polish tourists will find it easy to get around. The e-visa method makes the process easy and quick, no matter how many times you've traveled or where you've been.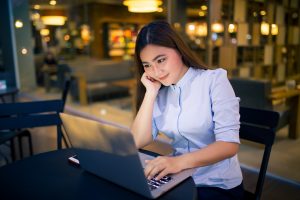 2/ Documents Polish travelers need to apply for a Vietnam e-visa right away
Polish tourists need to get a few important things together in order to apply for an immediate Vietnam e-visa. The process is pretty simple, and it's not hard to get the papers you need.
To begin, you will need a passport that is still good and has at least six months left until the date you enter Vietnam. To avoid problems, you must make sure you know when your passport expires before you apply for an e-visa.
You will also need a digital picture the size of a passport. Getting this is as easy as taking a recent, clear picture with a white background. Make sure you follow the instructions on the website for the e-visa application to make sure your picture meets the requirements.
Finally, to get your e-visa, you will need a real email address. Once your application has been sent and accepted, this visa will be emailed to you. You must give an email address that you check often so that you don't have any problems getting your e-visa.
Making sure you have these papers on hand will speed up the application process and keep it from taking too long.
3/ Polish travelers can apply for a Vietnam e-visa right away
Once you have all the papers you need, you can start the immediate Vietnam e-visa application process. If you want to apply online, you can do it quickly and easily from the comfort of your own home.
To start, go to https://www.vietnamimmigration.com/apply-vietnam-visa/  to fill out an e-visa application for a Vietnam trip if you are a Polish national. The online application form that needs to be filled out can be found here. You will need to fill out personal information like your full name, date of birth, country, and passport information on the form. It is very important to make sure that all the information you give is correct and fits what is on your passport.
You will have to pay the e-visa processing fee after you have filled out the application form. You can safely use a credit or debit card to pay this fee online. Since the handling fee can't be returned, it's very important to check all the information twice before sending the payment.
After you pay and send in your application, you will get a proof email with a reference number. This number will let you keep track of how your application is going. Getting an immediate Vietnam e-visa usually takes between one and three working days, but this can change based on the service you choose. It is best to apply a long time before you plan to journey, just in case there are any delays.
In conclusion, the immediate Vietnam e-visa process makes getting a visa easy and quick for Polish tourists. With the e-visa, you don't have to go to the office or wait in line for a long time because you can apply for it online and get it quickly. By making sure you have all the necessary paperwork and following the easy application process, you can speed up your trip to Vietnam and spend more time enjoying the country's sights, sounds, and foods.
Don't pass up the chance to see the busy streets of Hanoi, take a cruise through the beautiful Ha Long Bay, or learn about Ho Chi Minh City's long past. Your dream trip to Vietnam is now possible with the instant Vietnam e-visa. Ready for an adventure you'll never forget in this Southeast Asian gem? Then grab your bags and passport. With the quick e-visa process, you won't have to wait long to see all that Vietnam has to offer.