2024 Urgent visa
Avoiding Last-Minute Travel Stress: How to Get an Urgent Vietnam Visa for Canadian Travelers 2024
For Canadians, visiting Vietnam may be an exciting and enlightening experience. However, acquiring a visa is one of the most typical problems that visitors confront, particularly when arranging a last-minute trip. It is essential for Canadian tourists to understand the procedure of acquiring an urgent Vietnam visa in order to have a seamless and trouble-free travel experience. This article attempts to give useful ideas and recommendations for acquiring an urgent Vietnam visa, enabling Canadian tourists to relax and enjoy their vacation without undue worry.
1/ Understanding the urgent Vietnam visa application procedure for Canadian visitors
If all of the essential measures are taken, obtaining an urgent visa for Vietnam may be a simple process. Canadian visitors should first establish which sort of visa they need depending on the purpose of their visit. Whether it is a tourist visa, a business visa, or another kind of visa, it is essential to select the appropriate category before starting with the application.
Once the visa type has been chosen, Canadian tourists may apply for an urgent Vietnam visa using the Vietnam E-visa official website. The application form should be filled out completely, including all relevant information. It is best to double-check the information to prevent any mistakes that might cause the visa to be delayed.
2/ Requirements for Canadian tourists seeking an urgent Vietnam visa
Canadian tourists must satisfy specific standards imposed by Vietnamese officials in order to get an urgent Vietnam visa. Typically, the following papers are required:
Valid Passport: Canadian passengers must have a passport that is valid for at least six months from the date of entrance into Vietnam.
Passport-sized Photos: For the visa application, two current passport-sized pictures are required. The photographs must adhere to the specifications, such as size and backdrop color.
3/ Suggestions for a Successful Vietnam Visa Application
Canadian tourists should keep the following points in mind to ensure a smooth and successful visa application process:
Plan ahead of time: It is best to prepare and apply for a Vietnam visa as much in advance as feasible. This gives you enough time to acquire all of the necessary paperwork and prevent a last-minute rush.
Documents should be double-checked: Canadian tourists should carefully verify all papers before submitting the visa application to guarantee correctness and completeness. Any inaccuracies or missing information might result in visa delays or denials.
Seek Professional Advice: Using the services of a reliable visa agency may greatly simplify the visa application process. Visa services specialize in managing last-minute visa applications and may walk Canadian passengers through the whole procedure, saving time and effort.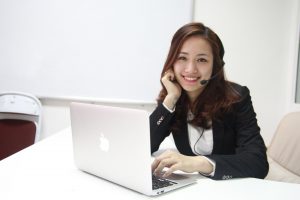 4/ Selecting the best immigration agency for expedited Vietnam visa processing
When it comes to selecting the best visa agency for urgent visa processing, Canadian visitors should keep a few things in mind. First and foremost, the agency must have a track record of successfully managing urgent visa applications for Vietnam. Reading client evaluations and testimonials might give significant information into the agency's efficiency and dependability.
Furthermore, the visa agency should offer a clear and streamlined approach that keeps Canadian passengers informed throughout the application process. In the event that any questions or concerns develop throughout the visa application process, prompt communication and a committed customer support staff are critical.
If you need an urgent Vietnam visa but do not know a credible visa agency, you may use our service at https://www.vietnamimmigration.com/apply-vietnam-visa/ .
Finally, acquiring an urgent Vietnam visa for Canadian tourists may seem daunting at first. Canadian tourists, on the other hand, may secure a simple and stress-free visa application procedure with adequate preparation, appropriate documents, and the support of a reputable visa service. Canadian visitors may acquire an urgent Vietnam visa and start on their adventure with confidence by following the suggestions offered in this book and learning from the experiences of previous travelers. By securing an urgent Vietnam visa immediately, you may have a stress-free vacation experience.