2024 Urgent visa
Expedited Vietnam E-visa Approval for Dutch Nationals in Emergencies 2024
Are you a Dutch citizen hastily arranging a trip to Vietnam? In such case, you might choose to apply for a visa that can be processed quickly. A speedy Vietnam e-visa approval might be a game-changer if you need to take advantage of an unforeseen business opportunity or holiday plans. In this detailed tutorial, we'll show you every step you need to do to have your Vietnam e-visa approved quickly so you can start your trip right away. We've got you covered, from learning about the e-visa prerequisites to selecting the proper application procedure. So, if you're in a need and need your Vietnam e-visa granted quickly, read on to learn the ins and outs of the application procedure and how to make the most of your stay in this fascinating Southeast Asian nation.
1/ Possible Urgent Need for Dutch Citizens to Get Vietnam eVisa Approval
Dutch nationals may need to rush the processing of their Vietnam e-visa application for a variety of reasons. The need to quickly fly to Vietnam to take advantage of a business opportunity is a typical occurrence. Late notice invites to conferences, meetings, or other significant events in foreign countries are commonplace in today's fast-paced global economy. If you're traveling to Vietnam and time is of the importance, getting your e-visa approved quickly is essential to making the most of your trip.
Unexpected travel arrangements are another scenario in which a Dutch national could need to rush the processing of their Vietnam e-visa. Maybe you have an urgent family matter or important event that needs your attendance in Vietnam immediately. In such a scenario, it may not be possible to wait for the standard visa approval process to take place. Get your e-visa approved quickly so you may visit loved ones or attend an important event without missing a beat.
If you need to get into Vietnam quickly for whatever reason, you should know how to get an e-visa approved quickly. Let's go into the specifics so you can figure out how to move things along more quickly.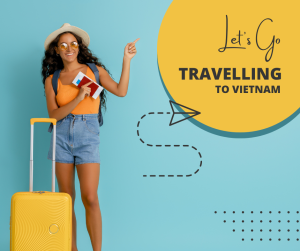 2/ How Dutch Citizens Can Quickly Receive Their Vietnam eVisas
Step 1: Acquire All Necessary Records
Gathering the necessary paperwork is the first step in getting your Vietnam e-visa approved quickly. Among these are a digital passport-sized photo, a filled-out application form, and a valid passport with at least six months of validity left. Make sure your passport information and the information on the application form are both correct. The approval procedure may be slowed down by inconsistencies or mistakes.
Second, select the fast-track application option.
Using the proper application process is essential if you want to get your Vietnam e-visa approved quickly. Applying for a visa to Vietnam online using the Vietnam e-visa website is the quickest and most hassle-free alternative for Dutch nationals. This eliminates the requirement for you to travel to a consulate or embassy in order to submit your application. Applying via the website is simple and will only take a few minutes of your time.
Visit https://www.vietnamimmigration.com/apply-vietnam-visa/  for immediate access to the Vietnam visa application.
Third, you must pay the e-visa charge.
After submitting your application, you will need to pay the e-visa cost online. Payment must be made using a major credit or debit card and the amount is based on how long you plan to remain in Vietnam. It is imperative that you verify all information prior to making the payment since the cost is non-refundable.
Fourth, apply by sending in your paperwork
E-visa applications can be submitted online when payment has been made. It's crucial that you double-check all the data you've entered. Your application might be delayed or even rejected if there are any flaws or missing information. When everything seems good, hit the send button and wait for confirmation.
Fifth, keep an eye on the application's progress.
A confirmation email with a reference number will be sent to you when you complete your e-visa application. You may use this number to track the progression of your application online. Keeping tabs on the situation is crucial for anticipating any problems or new demands from the appropriate authorities. You will get an email in the event of any modifications or updates.
If you are a Dutch citizen applying for an e-visa to Vietnam, you may greatly shorten the approval time by following these procedures and providing precise and comprehensive information.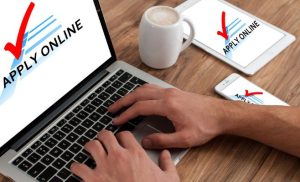 3/ Advice for Dutch Citizens on How to Complete the Vietnam e-Visa Application
The approval procedure for an e-visa to Vietnam might go more quickly and smoothly if the application is filled out correctly. Following these pointers will make filling out the application form a breeze:
Review your passport information very carefully before filling out the application form. Verify that all of the information on your passport is correct, including your name, date of birth, passport number, and any other pertinent information. Inconsistencies in your application materials may result in its delay or rejection.
The Vietnam e-visa application calls for a digital picture, so get one ready. Get a current, high-quality photo that fits the criteria to speed up the approval process. You should have your eyes open in the shot, and it should be in color on a white backdrop.
Make sure the information you give on the application form concerning your planned journey is correct. When you plan to enter Vietnam, where you plan to enter, and how long you plan to remain in Vietnam are all relevant details. The approval procedure can be sped up and problems avoided upon arrival in Vietnam if accurate and consistent information is provided.
Use caution while entering personal information, such as your home address, phone number, and email address, on the program. Please double-check your information for accuracy after entering it. Inaccurate contact information provided throughout the approval process might cause delays or communication problems.
Before submitting your e-visa application, make sure you've thoroughly reviewed it and corrected any errors you find. Look for errors, misspellings, and omissions. Spending a few minutes more checking the form will prevent delays or rejection due to mistakes.
The approval time for Dutch people applying for a Vietnam e-visa can be reduced by following these instructions and being thorough in the application procedure.
4/ For a Quick Approval of Your Vietnam eVisa, You'll Need These Four Items
The following items are required to speed up the approval process for your Vietnam e-visa as a Dutch citizen:
Passport Requirements: You must have at least six months left on your passport's expiration date in order to enter Vietnam. One blank page in the passport is required for visa stamping.
Create a high-quality, up-to-date digital photograph that satisfies the standards listed under "Digital Photo." Both of your eyes should be open, and the background of the shot should be white.
To pay the e-visa fee, you must have access to a valid credit or debit card. Check that your credit card has enough money on it and that it is usable for online purchases.
You can speed up the acceptance procedure for your Vietnam e-visa as a Dutch citizen if you have these papers available and double check their accuracy.
5/ Expedited Vietnam e-visa processing times for Dutch nationals
Dutch nationals applying for a fast Vietnam e-visa should be aware that processing times might range from a few hours to several days. In most cases, the electronic visa acceptance procedure is speedier and more convenient than the standard paper visa application. It is advisable to apply well in advance to prevent any last-minute issues, however please note that the processing time is subject to vary.
E-visa clearance for Dutch nationals typically occurs within 3 working days. However, depending on the volume at the Vietnam e-visa processing center, you may obtain the clearance sooner. It may take a little longer to complete your request during our busiest times of the year.
The processing time for an expedited Vietnam e-visa for Dutch nationals is as little as 1 business day, depending on the option selected. If you want your e-visa application processed quickly and easily, it's crucial that you supply precise and comprehensive information. Inconsistencies or mistakes might cause your application to be delayed or even rejected. The approval procedure can be sped up if you keep tabs on the progress of your application and answer quickly to any demands from the authorities.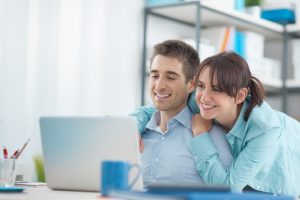 6/ In Case of Emergency, Dutch Citizens Should Contact the Vietnam E-visa Support Team
If you are applying for a Vietnam e-visa and need immediate assistance, you should get in touch with the Vietnam e-visa support staff. During the application process, they might offer advice, respond to questions, and solve problems.
Visit https://www.vietnamimmigration.com/  to contact the Vietnam e-visa support staff, or send an email to info@vietnamimmigration.com . Give them your application's reference number and be sure to explain why this is such a pressing matter. You may count on them to provide a hand and supply the backing you need to have your e-visa processed quickly.
It's worth noting that while the support crew can help, they can't promise a speedy clearance or let you skip the standard processing period. They can, however, provide helpful guidance and address any concerns you may have during the application procedure.
7/ Frequently Asked Questions Concerning the Faster Approval of Dutch Citizens' Vietnam E-Visas
If you haven't already done so, you should book your flight and hotel before applying for your Vietnam e-visa.
If you haven't yet secured travel and lodging arrangements, you can still apply for a fast-tracked Vietnam e-visa. Applying early will increase the likelihood that your e-visa will be processed in time for your planned departure.
If I need my Vietnam e-visa approved quickly, would I have to pay more?
Answer: You can have your Vietnam e-visa approved faster, but it will cost you more. The standard e-visa price will be charged, however your application will be processed more quickly than usual due to the urgency of your circumstances.
If I have a criminal past, can I still have my Vietnam e-visa approved quickly?
The Vietnamese government has the authority to grant or deny your Vietnam e-visa. If you have questions about how your criminal history may influence your application for a Vietnam e-visa, you should contact the Vietnam e-visa support staff.
Can I enter Vietnam without an approved e-visa?
The short answer is no, you should not visit Vietnam before getting your e-visa approved. It's possible you won't be allowed to enter the country if you don't have a valid e-visa or visa exemption. Before booking any flights or hotels, be sure your e-visa has been approved.
What if my plans change and I need more time to use my Vietnam e-visa?
No, your Vietnam e-visa cannot be renewed at this time. You will need to apply for a new type of visa through the proper procedures if your trip plans alter or you need to stay in Vietnam for a longer length.
In conclusion, if you are a Dutch citizen and need an e-visa to Vietnam quickly, you can get one. The approval process can be sped up greatly if you follow the procedures in this guidance and provide correct and comprehensive documentation and information. Make sure you submit your application carefully, select the accelerated application option, and pay the e-visa charge. Check in on the Vietnam e-visa support staff periodically to see where your application stands. You may get your Vietnam e-visa swiftly and start your trip to this fascinating Southeast Asian nation without any extra delays if you plan ahead and pay attention to detail.