2024 Urgent visa
Expedite Your Vietnam Visa Application 2024: Expert Advice for Quick Vietnam Visa Application for Canadians
When planning a voyage to a foreign country such as Vietnam, visa application can be a daunting endeavor. As a Canadian, it is essential to comprehend the visa application process and investigate ways to expedite it. This article provides expert advice and detailed instructions to expedite the Vietnam visa application process for Canadians, ensuring a hassle-free journey.
1/ Overview of the Vietnam visa application procedure for Canadians
Before delving into the guidelines and procedures, it is essential to have a fundamental understanding of the Vietnam visa application process. As a Canadian, you have two options for obtaining a Vietnam visa: applying in person at an embassy or consulate, or applying online.
To submit a visa application at an embassy or consulate, you must do so in person or by correspondence. This process typically entails filling out an application form, submitting required documents such as a passport and photographs, and paying the visa fee. If authorized, the embassy or consulate will review your application and return your passport with a visa stamp.
On the other hand, for Canadians, applying for a visa online is a practical option. This method permits internet-based visa application. To apply online for a visa, you must submit an online application form, pay the visa fee, and receive the visa via email.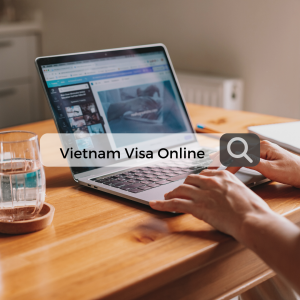 2/ Strategies to expedite Vietnam visa application procedure for Canadians
Now that you have a general comprehension of the Vietnam visa application procedure, let's delve into some time-saving expert tips:
Online application is the quickest and most efficient option. Utilize online visa agencies that are reputable and offer secure and efficient processing. Thus, you can save time and avoid the inconvenience of visiting the embassy or consulate.
Create the necessary paperwork in advance: Before beginning the visa application process, assemble all the necessary documents, including your passport, passport-sized photographs, and payment for the visa charge. Having these documents on hand will allow you to swiftly complete the application and avoid delays.
Check your application twice: Pay close attention to the application information you provide. Any errors or inaccuracies may result in delays or rejection. Verify all the information, particularly your passport number, name, and travel dates, to ensure accuracy.
3/ Specific steps to expedite your Vietnam visa application as a Canadian
Now that you are aware of the expert advice, let's walk through the detailed steps to expedite your Vietnam visa application:
Select the proper visa type: Determine your reason for travel and select the applicable visa type. Ensure you register for the correct visa, whether it be a tourist visa, business visa, or another type.
Formalize the application: Completely fill out the application form with the necessary information. Carefully avoid making errors, as they can result in processing delays.
Fill out the application online: If you choose to apply for a visa online, do so through a reputable visa agency. Complete the required fields and make the required payment. Here's the link to easily apply for a Vietnam visa: http://www.vietnamimmigration.com/apply-vietnam-visa/
Receive approval for your visa: Once your application has been processed and approved, you will receive an approval email. You must print a copy of this visa prior to entering Vietnam.
In conclusion, applying for a Vietnam visa as a Canadian citizen can be straightforward and uncomplicated if you adhere to the expert advice and detailed instructions provided in this article. You can save valuable time and expedite the visa application process by applying online, preparing your documents in advance, and double-checking your application.
Choose the correct visa type, accurately complete the application form, and submit it online via a reputable visa agency. By adhering to these steps, you can ensure a smooth and quick visa application process, allowing you to concentrate on travel planning and savoring your time in Vietnam.