2024 Urgent visa
Vietnam E-Visa Procedure for Portuguese Travelers Travelling to Vietnam Quickly 2024
Are you a Portuguese voyager anxious to discover Vietnam's grandeur and culture? You need look no further! With the instant Vietnam e-visa application process, you can expedite your trip and begin your Vietnam adventure in no time. Gone are the days of protracted visa applications and waiting times; now, Portuguese travelers can obtain their Vietnam e-visa promptly and conveniently. From the hectic districts of Hanoi to the tranquil waters of Ha Long Bay, Vietnam offers an abundance of undiscovered experiences. Vietnam has something for everyone, whether you want to indulge in authentic street cuisine, explore ancient temples, or simply luxuriate in the natural majesty of the countryside. Do not pass up this extraordinary opportunity to explore one of Southeast Asia's most captivating locations. With the immediate Vietnam e-visa process, your voyage to Vietnam is about to become a reality, so prepare to load your luggage.
1/ Benefits for Portuguese travelers applying for an Immediate Vietnam e-visa
Traveling to a distant country can be both thrilling and intimidating. Obtaining the necessary credentials is one of the most essential components of trip planning. With the introduction of instant e-visas, Portuguese travelers can now enjoy a hassle-free experience when obtaining a visa for Vietnam. In the past, obtaining a visa for Vietnam could be a time-consuming and arduous process.
The immediate Vietnam e-visa offers Portuguese travelers a number of benefits. It eliminates the need to visit an embassy or consulate in person to file for a visa. The application procedure can now be completed entirely online, sparing applicants time and effort. In addition, the immediate e-visa expedites processing, ensuring that you receive your visa promptly. This allows you to concentrate on organizing your itinerary and preparing for your impending adventure.
Accessibility is another advantage of the immediate Vietnam e-visa. The online application procedure is simple and intuitive, making it simple for all Portuguese travelers to navigate. Whether you're a seasoned traveler or a first-time visitor, the e-visa system guarantees a seamless and efficient experience.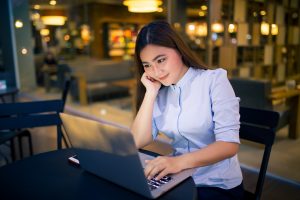 2/ Documents required for immediate application of a Vietnam e-visa by Portuguese citizens
Portuguese travelers must collect a few essential documents in order to register for an immediate Vietnam e-visa. The procedure is relatively straightforward, and it is simple to acquire the necessary documentation.
You must possess a legitimate passport with at least six months of validity beyond your date of entry into Vietnam. Before applying for an e-visa, it is essential to verify the expiration date of your passport to avoid complications.
Additionally, a digital photograph in passport format is required. Obtaining this is as simple as capturing a clear, recent photograph against a white background. Follow the instructions supplied on the e-visa application website to ensure that your photo satisfies the requirements.
Lastly, a valid email address is required to receive your e-visa. After your application has been processed and approved, you will receive this visa via email. To avoid any delays in receiving your e-visa, you must provide a valid email address that you frequently check.
By having these documents readily available, you can expedite the application process and avoid unnecessary delays.
3/ Immediate e-visa application for Portuguese travelers to Vietnam
Now that you have acquired the necessary documents, you must immediately apply for an e-visa for Vietnam. The online application process is rapid, effective, and can be completed at home.
Visit the Vietnam e-visa application website for Portuguese citizens at https://www.vietnamimmigration.com/apply-vietnam-visa/ to get started. Here you will find the application form that must be filled out online. The form requires personal information, such as your exact name, date of birth, nationality, and passport information. It is of the utmost importance to ensure that all information presented is accurate and corresponds to the information on your passport.
The e-visa processing fee must be paid after the application form has been submitted. This fee can be paid online using a credit or debit card in a secure manner. Due to the non-refundable nature of the processing fee, it is essential to double-check all provided information before submitting payment.
You will receive a confirmation email with a reference number after submitting your application and payment. This reference number will enable you to monitor your application's status. Depending on the service you select, the processing period for an immediate Vietnam e-visa can range from one to three business days. It is recommended to submit your application well in advance of your intended travel dates to allow for any delays that may arise.
In conclusion, the immediate Vietnam e-visa procedure provides Portuguese travelers with a practical and quick method to obtain their visas. The e-visa eliminates the need for extensive embassy visits and waiting periods due to its online application system and rapid processing times. By ensuring you have the necessary documents and following the straightforward application process, you can expedite your Vietnam journey and focus on savoring the country's captivating sights and flavors.
Do not pass up the chance to explore the teeming districts of Hanoi, meander through the magnificent Ha Long Bay, or immerse yourself in Ho Chi Minh City's rich history. Your ideal trip to Vietnam is only a few keystrokes away with the immediate Vietnam e-visa. So load your luggage, collect your passport, and prepare for an adventure of a lifetime in this Southeast Asian jewel. With the instant e-visa process, you won't have to wait long to experience Vietnam's marvels.