2024 Urgent visa
Expert Advice for Dutch Citizens to Accelerate Vietnam Visa Procedure 2024: Rush Application for Vietnam Visa
When planning a voyage to a foreign country like Vietnam, obtaining a visa can be an arduous process. As a citizen of the Netherlands, it is essential to comprehend the visa application process and investigate methods to expedite it. This article provides expert advice and step-by-step instructions to help Dutch citizens expedite the application process for a Vietnam visa, ensuring a hassle-free experience.
1/ Methods for Dutch nationals to apply for a Vietnam visa
Before diving into the guidelines and steps, it is necessary to have a fundamental understanding of the Vietnam visa application procedure. As a Dutch citizen, you have two options for obtaining a visa for Vietnam: applying for a visa at the embassy or consulate, or applying for a visa online.
To apply for a visa at an embassy or consulate, you must do so in person or through the mail. Typically, this entails completing an application form, submitting required documents such as a passport, photographs, and a visa application charge, as well as submitting an application fee. If your visa application is authorized, the embassy or consulate will process it and return your passport with a visa stamp.
On the other hand, for Dutch nationals, applying for a visa online is a practical option. This method permits visa acquisition via the Internet. To apply for a visa online, you must submit an application form, pay the visa fee, and receive your visa via email.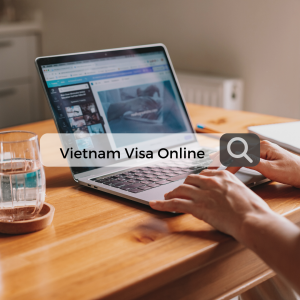 2/ Strategies to expedite the Vietnam visa application procedure for Dutch nationals
Now that you have a general comprehension of the Vietnam visa application process, let's delve into some expert tips for expediting the application and saving time:
Online application is the most efficient and time-saving option. Utilize online visa agencies with a solid reputation and secure, efficient processing. This allows you to avoid the inconvenience of visiting the embassy or consulate, saving you time.
In advance, prepare the necessary documents: Before beginning your visa application, assemble all the necessary documents, such as your passport, passport-sized photographs, and visa fee payment. Having these documents readily available will allow you to complete the application swiftly and avoid delays.
Examine your application again: Pay close attention to the details you include on the application form. Any inaccuracies or errors can result in delays or even rejection. Ensure that all the information is accurate by double-checking your passport number, name, and travel dates.
3/ Instructions to expedite Vietnam visa application for Dutch visitors
Now that you are familiar with the expert advice, let's go over the specific procedures to expedite your Vietnam visa application:
Select the proper category of visa: Choose the appropriate visa category based on the purpose of your visit. Ensure that you submit an application for the correct visa, whether it is a tourist visa, business visa, or another type.
Complete the form for application: Fill out the application form completely and accurately, including all required information. Errors can cause delays in processing, so take care to avoid them.
Submit your application online: If you choose to apply for a visa online, you must submit your application through a reputable visa agency. Enter the required information and make the required payment. Here is the link to apply for a Vietnam visa immediately. Apply for a Vietnam visa online at https://www.vietnamimmigration.com/apply-vietnam-visa/ .
Obtain visa authorization: After your application has been processed and authorized, you will receive an email notification of approval. You will need to print a copy of this visa before entering Vietnam.
In conclusion, applying for a Vietnam visa as a Dutch citizen can be a straightforward and uncomplicated process if you adhere to the expert advice and detailed instructions provided in this article. By applying online, preparing your documents ahead of time, and double-checking your application, you can save time and expedite the visa application process.
Remember to select the proper visa type, accurately fill out the application form, and submit it online through a reputable visa agency. By following these steps, you can ensure a smooth and quick visa application process, allowing you to focus on planning your trip and savoring your time in Vietnam.