2024 Urgent visa
Staying Stress-Free on Your Upcoming Trip: A Step-by-Step Guide to Acquiring Vietnam Visa in a Hurry for Dutch Travelers 2024
Traveling to Vietnam may provide visitors from the Netherlands with an experience that is both exhilarating and educational. However, getting a visa is one of the most frequent challenges faced by visitors, and this is particularly true for those who wait until the last minute to organize their trips. It is essential for travelers from the Netherlands to have a solid understanding of the steps involved in acquiring an urgent Vietnam visa in order to guarantee a hassle-free and problem-free trip. The purpose of this article is to give Dutch visitors with helpful information and pointers on how to acquire an urgent Vietnam visa so that they may relax and enjoy their vacation without experiencing any further stress than is absolutely required.
1/ the expedited Vietnam visa application procedure for Dutch visitors
If all of the essential measures are taken in a timely manner, obtaining a visa for Vietnam on short notice may be a simple and uncomplicated process. Visitors from the Netherlands should first ascertain the kind of visa they need to get, bearing in mind the objective of their trip. Before moving further with the application process, it is vital to choose the appropriate category, regardless of whether the visa is being sought for tourism, business, or any other purpose.
Dutch tourists may apply for an urgent Vietnam visa on the official website of the Vietnam E-visa after they have identified the kind of visa they need to enter Vietnam. It is important that the application form be correctly filled out and that all of the requested information be included. It is important to verify the data again to ensure there are no mistakes that might cause the processing of the visa to be delayed.
2/ The requirements that Dutch tourists must meet in order to receive an urgent Vietnam visa
Dutch tourists who want to get an urgent visa for Vietnam must first satisfy the standards that have been established by the Vietnamese government. In most cases, you will be asked to provide the following documents:
Passport That Is Still Valid Travelers from the Netherlands are required to enter Vietnam with a passport that is still valid and has at least six months left on its expiration date.
The size of a passport Pictures : For the application for the visa, you will need to provide two current images that are passport size. The photographs have to conform to the standards that have been outlined, such as the size and the color of the backdrop.
3/ Points to keep in mind for a hassle-free and successful visa application to Vietnam
Travelers from the Netherlands should keep the following advice in mind in order to improve their chances of having a successful visa application:
Prepare in Advance: It is highly recommended to make preparations for and submit an application for a Vietnam visa as much in advance as feasible. This ensures that there is plenty time to obtain all of the necessary paperwork and prevents any frantic scrambling at the eleventh hour.
Check and Recheck the Documents: Before sending in their visa application, visitors from the Netherlands should carefully go through all of the required papers to verify that they are accurate and comprehensive. Any missing information or inaccuracies in the application might result in a delay or a refusal of the visa.
Seek the Assistance of Professionals: It is possible to make the process of applying for a visa much more bearable by using the services of a professional visa agency. Visa firms are experts in managing applications for urgent visas and can help Dutch tourists through the whole procedure, so saving them time and effort.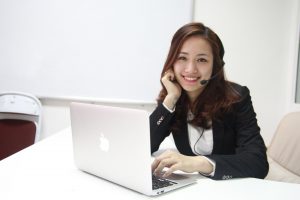 4/ Finding the appropriate visa processing company for your urgent Vietnam visa application
Travelers from the Netherlands should keep a few key considerations in mind while selecting the appropriate immigration agency for the processing of urgent visa applications. In the first place, the company need to have a well-established track record of being able to effectively manage emergency visa requests for Vietnam. Reading reviews and testimonials written by the company's former clients might give insightful information on the agency's level of efficiency and dependability.
In addition, the visa agency need to have an open and easy-to-follow procedure, which should ensure that applicants from the Netherlands are kept up to date for the whole of the application process. It is essential to have prompt communication and a customer care staff that is devoted to providing assistance in the event that any questions or problems emerge when applying for a visa.
If you need to apply for a Vietnam visa quickly but do not know anybody who can be trusted as a visa agent, you may take advantage of our service by following the link provided here: https://www.vietnamimmigration.com/apply-vietnam-visa/
In conclusion, the process of acquiring an emergency visa for Vietnam for Dutch tourists may first seem to be onerous. However, Dutch visitors may assure a smooth and stress-free visa application procedure by properly organizing their trip, accurately documenting their travel plans, and enlisting the support of a reputable visa service. Travelers from the Netherlands may confidently acquire an urgent Vietnam visa and start their trip if they follow the advice offered in this book and learn from the experiences of previous travelers. By acquiring a visa for Vietnam as soon as possible, you can ensure that your trip will go off without a hitch.