2024 Urgent visa
A Comprehensive Guide to Accelerate Vietnam E-visa in Minutes for New Zealand Citizens 2024
Travel to Vietnam is becoming more popular among New Zealanders. Vietnam, with its magnificent scenery, rich history, and dynamic culture, provides a one-of-a-kind experience for every tourist. However, acquiring a visa may be a time-consuming procedure. To alleviate the strain, the Vietnamese government implemented the E-visa system, which allows New Zealanders to apply for a visa online rather than visiting the embassy.
1/ Why should New Zealand residents select Vietnam E-visa?
The Vietnam E-visa provides various benefits to New Zealanders wanting to visit the country. The ease of use provided by the E-visa is one of the primary reasons to use it. The days of making appointments, sitting in enormous lines, and dealing with paperwork at the embassy are long gone. New Zealanders may apply for an E-visa from the comfort of their own homes, saving both time and effort.
Furthermore, the E-visa is a low-cost choice. The typical visa application procedure sometimes includes extra expenditures, such as embassy travel expenses and courier charges. By choosing the E-visa, New Zealanders may save these additional charges and redirect their travel money to other areas of their vacation.
2/ Advantages of Accelerating the Vietnam E-visa Process for New Zealand Citizens
For New Zealanders with a hectic schedule or who have unexpectedly chosen to visit Vietnam, the option to expedite the E-visa procedure might be beneficial. Travelers who choose to expedite their visa application will get their visa acceptance in a matter of minutes, giving them the peace of mind and flexibility required for a stress-free travel experience.
In addition, expediting the Vietnam E-visa procedure guarantees that last-minute travel arrangements may be met. Whether it's a business trip or a spontaneous impulse to visit Vietnam, New Zealanders can depend on the accelerated E-visa service to make their travel aspirations a reality without any needless delays.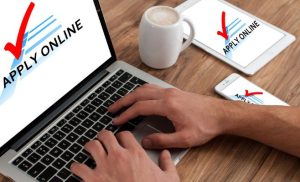 3/ Required paperwork and documentation for an urgent Vietnam E-visa application
To expedite the Vietnam E-visa procedure, New Zealanders must ensure they have the required papers and satisfy the prescribed standards. A valid New Zealand passport with at least six months remaining validity is needed as the primary document. It is essential to check that the passport is in excellent shape and that there are vacant pages for visa stamping.
In addition, New Zealanders must provide a current passport-sized image that meets particular specifications for size, background color, and facial expression. It is critical to follow these rules to prevent visa application delays or denials.
4/ A step-by-step approach to obtaining a Vietnam E-visa in a matter of minutes for New Zealand people.
The specific steps are as follows:
Visit the webpage for the Vietnam E-visa: Begin by visiting https://www.vietnamimmigration.com/apply-vietnam-visa/ , a website specialized to processing E-visas for Vietnam. This secure platform safeguards your personal information during the application process.
Choose the application type: Select the right visa category depending on your visit's objective, whether it's for tourist, business, or other reasons. Tourist visas are often obtained by New Zealand nationals.
Fill out the application form: Fill out the online application form completely and precisely, including your full name, date of birth, gender, nationality, passport information, and contact information. Double-check the information for any mistakes or typos.
Upload the following documents: Attach scanned copies of your passport and a passport-sized picture in accordance with the criteria. Check that the files are in the proper format and are the correct size.
Pay the visa fee: Use the secure payment channel offered on the website to pay for the E-visa processing charge. Credit cards and online payment platforms may be accepted as payment options.
Send in your application: After completing the preceding procedures, carefully examine your application to guarantee correctness. When you're finished, submit the application, and you'll get a confirmation email with a unique application code. You completed the online application for a Vietnam E-visa in a matter of minutes.
Examine the progress of your application: To follow the progress of your visa application, go to the E-visa website and enter the application code from the confirmation email. You can track the status of your application and get notifications when it is approved.
Obtain E-visa approval: You may acquire an E-visa in 2 working hours, 1 working day, or 2 working days depending on the urgent service you choose. The E-visa approval will be sent to you via email. Make a copy of your visa approval to submit at the immigration checkpoint when you arrive in Vietnam.
Finally, the Vietnam E-visa system has transformed the visa application procedure for New Zealand people by providing simplicity, cost, and flexibility. By expediting the E-visa procedure, New Zealanders may acquire their visa clearance in minutes, allowing them to begin their Vietnam experience without any extra delays.
Applying for a Vietnam E-visa has never been simpler thanks to the step-by-step guidance offered. By following the suggestions, New Zealanders may simplify their travel planning and have a stress-free trip to Vietnam. So, why bother? Begin your Vietnam E-visa application immediately and prepare to be enthralled by the country's beauty and marvels.