2024 Urgent visa
A Complete Guide to Accelerate E-Visa Vietnam for Polish Nationals in a Few Minutes 2024
Vietnam travel is becoming increasingly popular among Polish citizens. Vietnam promises every traveler a one-of-a-kind experience with its stunning landscapes, rich history, and vibrant culture. However, acquiring a visa can be a cumbersome process at times. To alleviate the burden, the Vietnamese government implemented the E-visa system, which allows Polish citizens to register for a visa online without visiting the embassy in person.
1/ Why Polish nationals should opt for Vietnam E-visa
The Vietnam E-visa offers numerous benefits to Polish citizens who intend to travel to Vietnam. The E-visa's convenience is one of the most compelling arguments for selecting it. The days of scheduling appointments, standing in lengthy lines, and completing paperwork at the embassy are over. Polish nationals can apply for an E-visa from the convenience of their own homes, saving both time and effort.
E-visas are also a cost-effective alternative. Traditional visa applications frequently incur additional fees, such as embassy travel expenses and courier fees. By opting for the E-visa, Polish citizens can allocate their travel budget to other aspects of their trip and avoid these additional expenses.
2/ Advantages of expediting Vietnam e-visa procedure for Polish nationals
The option to expedite the E-visa procedure can be advantageous for Polish nationals with a packed schedule or those who have decided impulsively to visit Vietnam. By selecting to expedite the visa application, travelers can obtain visa approval in a matter of minutes, giving them the peace of mind and flexibility necessary for a hassle-free travel experience.
Additionally, expediting the Vietnam E-visa procedure allows for last-minute travel arrangements. Whether on a business trip or a spur-of-the-moment desire to explore Vietnam's wonders, Polish citizens can rely on the expedited E-visa service to make their travel aspirations a reality without unnecessary delays.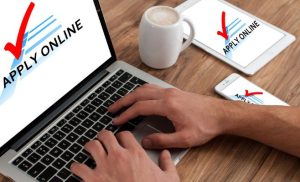 3/ Essential requirements and documentation for urgent Vietnam e-visa applications
To expedite the Vietnam E-visa application process, Polish nationals must ensure they have all required documents and satisfy all requirements. A valid Polish passport with at least six months of validity remaining is the primary requirement. It is crucial to ensure that the passport is in excellent condition and contains at least two blank visa pages.
In addition, Polish applicants will be required to submit a recent passport-sized photograph adhering to strict specifications for size, background color, and facial expression. It is essential to adhere to these instructions to avoid any delays or denials during the visa application procedure.
4/ Instructions to expedite Vietnam E-visa application process for Polish citizens in a few minutes
Listed below are the specific steps:
Visit the website for Vietnam E-visa: Access the website for processing Vietnam E-visas at https://www.vietnamimmigration.com/apply-vietnam-visa/ . Throughout the application procedure, your personal information is protected by this secure platform.
Select the category of application: Select the appropriate visa based on the purpose of your visit, whether for tourism, business, or another reason. Typically, Polish citizens register for the tourist visa.
Please fill out the application form: Complete the online application form with precision, including your full name, date of birth, gender, nationality, passport details, and contact information. Verify that the information is free of any errors or omissions.
Upload the necessary files: Attach scanned copies of your passport and a passport-sized photograph in accordance with the instructions provided. Ensure that the file formats and sizes comply with the specifications.
Pay the visa application fee: Proceed with the E-visa processing fee payment via the website's secure payment gateway. Credit cards and online payment platforms may be acceptable methods of payment.
Send in your application: After completing the preceding stages, thoroughly review your application to ensure its accuracy. Submit the application once you are satisfied, and you will receive a confirmation email with a unique application code. Within a few minutes, you completed the online application for a Vietnam E-visa.
Examine the standing of your application: Use the application code provided in the confirmation email to access the status check portal on the E-visa website in order to monitor the status of your visa application. Here, you can track the status of your application and receive approval updates.
Receive confirmation for an E-visa: You can obtain an E-visa in two business hours, one business day, or two business days, depending on the urgency level you select. You will receive approval for your E-visa via email. Print a copy of the approved visa to present at the Vietnam immigration checkpoint upon arrival.
In conclusion, the Vietnam E-visa system has transformed the visa application process for Polish citizens by providing convenience, affordability, and adaptability. By opting to expedite the E-visa procedure, Polish travelers can obtain their visa approval in minutes, allowing them to immediately embark on their Vietnam adventure.
With the supplied step-by-step guide, applying for an E-visa for Vietnam has never been simpler. By adhering to the enumerated instructions, Polish citizens can streamline their travel arrangements to Vietnam and enjoy a hassle-free trip. So, why delay? Start your Vietnam E-visa application today, and prepare to immerse yourself in the country's grandeur and wonders.