2023 VOA
3 Easy Steps to Obtain Vietnam Landing Visa For Indian Citizens Travelling to Ho Chi Minh 2023
This article is helpful for Indian travellers who wish to visit Vietnam through Ho Chi Minh since it provides a lot of information connected to the entry process and the landing visa process at Ho Chi Minh airport. While obtaining a landing visa is now one of the finest options for obtaining a Vietnam visa, persons from India ought to spend a little bit of time familiarising themselves with the information that is provided below.
Instructions for Indian nationals on how to apply for a landing visa to Vietnam at the Ho Chi Minh airport
The application for a landing visa to Vietnam for nationals of India normally consists of 3 phases, which are as follows:
1/ Apply for visa acceptance letter online
The approval letter serves as the formal entrance permission and may be obtained from the immigration department in Vietnam. At the airport in Ho Chi Minh City, Indian nationals must provide this document in order to apply for a visa. Indian tourists who are not in possession of a visa approval letter will not be permitted to board a flight to Ho Chi Minh and will not be able to get a landing visa upon arrival in Ho Chi Minh.
Indian visitors must fill out the application form with the same information that is included in their passports in order to be eligible for a visa acceptance letter. Verify if there are no blunders in order to eliminate the possibility of a holdup in the processing of the Vietnam visa. Application forms for visas to Vietnam may be available at the following website for Indian citizens: https://www.vietnamimmigration.com/apply-vietnam-visa/ .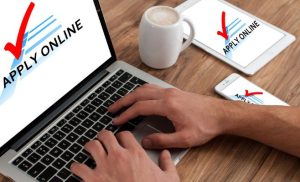 2/ Print visa acceptance letter
The processing of the visa acceptance letter might take anything from three to eight business days for Indian travellers. When it is validated, it will be forwarded to your email address, and you should print it off. Moreover, an entry-exit form NA1 is required to be filled out. Each printout that is made must be easily readable, and because of this, printing only a few copies can be an effective risk mitigation strategy.
3/ Make your way to Ho Chi Minh City
In order to obtain a visa stamp upon arrival in Ho Chi Minh City, Indian citizens are required to bring the printed approval letter, their original passport (which must have at least six months of validity remaining), a NA1 form that has been completely filled out, and two passport-sized photos with a white background. All of these items must be taken to the "Landing Visa office." In order to prevent any hassles at the airport, it is imperative that all documentation be thoroughly prepared in advance.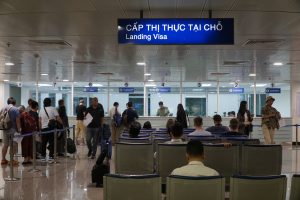 In order to expedite the application procedure, the visa application form (NA1) can be filled out at the Ho Chi Minh airport or printed out in advance and brought with you. Indian citizens may expect to receive a Vietnam visa sticker on one page of their passport once their application has been completed and approved.
In addition, the procedure of getting your passport stamped at the airport in Ho Chi Minh will cost you either $25 for a single admission or $50 for multiple entries, and the amount must be paid in cash. Cash transactions must be conducted in either US Dollars or Vietnamese Dong. The complete process of obtaining a Vietnam landing visa at Ho Chi Minh for Indian citizens might take anywhere from 15 to 25 minutes, depending on how crowded the airport is at the time.
In conclusion, Indian citizens who are travelling to Ho Chi Minh are encouraged to apply for a Vietnam landing visa if they want to maximise their travel options. The procedure to obtain a landing visa in Ho Chi Minh City is likewise very simple; nevertheless, it is imperative that you request for a permission letter well in advance of your visit. Please get in touch with us at info@vietnamimmigration.com  if you want any further information on the landing visa available to Indian nationals at Ho Chi Minh.