2023 VOA
The Comprehensive Guide to Obtaining a Vietnam Visa Upon Arrival for Canadian Citizens in 2023 With Step-by-Step Instructions, a List of Required Documents, and an Explanation of the Processing Time
When Vietnam resumes its policy of granting visas on arrival, Canadian nationals will once more be eligible to do so when they arrive at airports in Vietnam in 2023. Because it reduces the amount of time required to apply for a visa, this particular category of visa has a number of advantages for Canadian vacationers. In the next piece, we will provide Canadian passport holders with up-to-date information on the Vietnam Visa Upon Arrival process, which we will discuss in full in this post.
1/ Visa Upon Arrival available for travellers coming from Canada to Vietnam 2023
The Vietnam Visa Upon Arrival is a type of visa that is granted to foreign nationals by the appropriate Vietnamese authorities, enabling them admission into Vietnam for a predetermined amount of time. The Vietnamese government issues this kind of visa at its international airports.
By 2023, Canadian visitors visiting Vietnam for both vacation and business purposes will be able to conveniently apply for a visa upon arrival at the airport. Citizens of Canada will get an acceptance letter through email after completing a few straightforward procedures online. They may then use this letter to obtain a visa upon arriving at the Vietnamese airport, provided that they have the letter with them.
2/ What are the steps that Canadian people need to take to apply for Vietnam visa upon arrival in 2023?
Citizens of Canada require a visa acceptance letter and a passport that is valid for at least six months in order to be eligible for the Visa Upon Arrival program at the airport in Vietnam. In addition to this, they are required to pay the price for having their visa stamped at the Landing Visa section at the airport.
What exactly is the letter of approval for the visa?
The visa approval letter is a formal approval from the Immigration Department that enables citizens of Canada and other foreign nationals to enter Vietnam by obtaining a visa at the airport. This formal letter may be requested online from Vietnam's Department of Immigration, which is the organization that issues the letter. Following getting the acceptance letter, Canadian passport holders are free to visit Vietnam during the visa's validity term and obtain their visa at the airport upon arrival.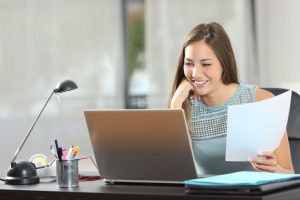 The steps required to acquire an acceptance letter for a Vietnam visa for citizens of Canada in 2023
In order to get a letter approving their visa application, nationals of Canada need to prepare the following documents:
Confirmation of the hotel reservation
Confirmation of the roundtrip airline ticket
Scanning of Passports (information page)
After carefully compiling all of the papers listed above, citizens of Canada should follow this link to access the online application form for a Vietnam visa: https://www.vietnamimmigration.com/apply-vietnam-visa/ .
It is necessary to provide all of the pertinent information requested in the form, as well as select the appropriate service and visa type.
Processing time for visa acceptance letter: Because it takes between three and eight working days to get an acceptance letter via email (working days do not include weekends or holidays), it is advised that Canadian visitors submit their application at least two weeks in advance of their departure date.
When it has been accepted, a letter of acceptance will be sent to the email address that was provided in the application form. The following information must be included in the permission letter: full name, gender, date of birth, nationality, passport number, date visa expires, day of entrance and exit, times of entry into Vietnam, and times of exit from Vietnam. Authority to enter and issuance of visas upon arrival at the international airport in Vietnam that has been authorized for that purpose. The citizens of Canada ought to scrutinize any and every information very carefully and ensure that it is accurate.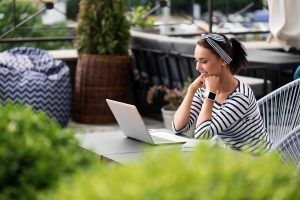 3/ Instructions for Canadians to follow in order to obtain a Visa Upon Arrival for Vietnam in 2023
The following is a rundown of the steps required to obtain a visa upon arrival at the airport for citizens of Canada:
For Canadian nationals, the following papers are required in order to obtain a Vietnam visa upon arrival at the airport:
Passport (valid more than 6 months)
Two photographs on a white backdrop, measuring 4 by 6 centimetres each.
A copy of the letter granting permission for the visa
The Form NA1 has been finished and signed (entry and exit form)
Payment in cash is required for the Visa Upon Arrival service (25 USD for single entry)
Warning: As of the year 2023, none of the paperwork relating to the COVID-19 virus, such as negative testing, vaccination certificates or medical declarations, and insurance, will be necessary.
The following is a rundown of the steps that Canadian citizens need to do in order to get a Visa Upon Arrival:
First, when entering the country, you will need to check in at the "Visa Upon Arrival desk" at the airport.
Step 2: Comply with the directions provided by the immigration officer of Vietnam to submit your visa application together with a photo, your passport, and a letter of approval.
Step 3: Upon arriving in Vietnam, you will be required to pay the price for getting your visa stamped.
Step 4: Speak with an immigration official upon arrival to Vietnam to get a Visa Upon Arrival.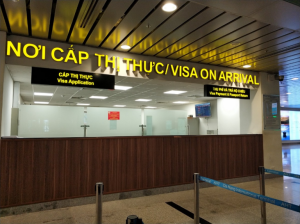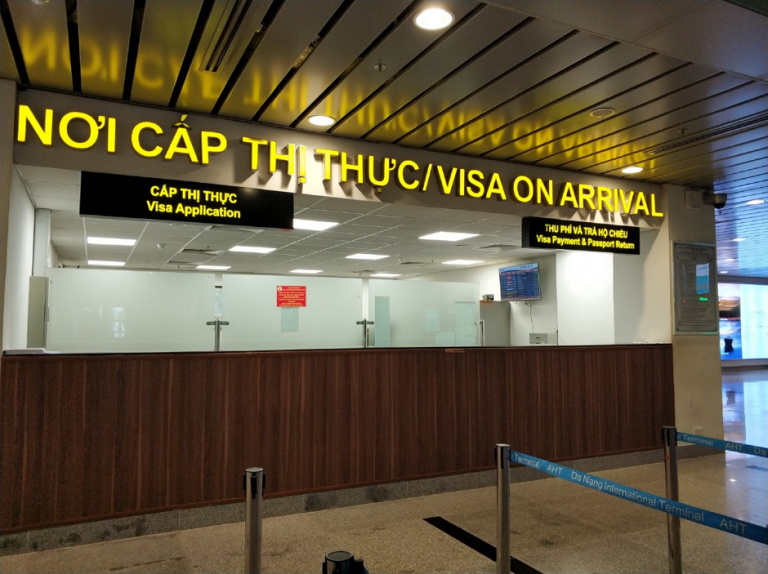 Processing time required for Canadian citizens to get a Visa Upon Arrival while arriving at a Vietnamese airport
For Canadian nationals, obtaining a Vietnam Visa Upon Arrival at the Landing visa counter at the airport typically takes between 15 and 30 minutes of their time. Obviously, the real time will be different from person to person and will change based on how packed the airport is when you arrive.
In conclusion, citizens of Canada have the option of applying online for an acceptance letter and then obtaining a visa upon arriving at a Vietnamese airport. All of the necessary paperwork, as well as the amount of time needed for processing and the next steps, are outlined above. Please contact us at info@vietnamimmigration.com  if you have any more inquiries regarding the Vietnam visa upon arrival for Canadian citizens.