2023 VOA
How to Obtain a Landing Visa for Vietnam for Canadians in 2023? The Most Recent Information Regarding Application for a Landing Visa in Vietnam
Traveling to Vietnam would be an amazing experience for any Canadian. If you are getting ready to go on a trip in the near future, you may be wondering to yourself, "Is there a Vietnam Landing visa for Canadian 2023?" Absolutely, there is! You will find all the relevant information on obtaining a landing visa for Vietnam if you possess a Canadian passport in this page. The Vietnamese government is now issuing landing visas to Canadian passport holders. At the conclusion of the post, we will have a good understanding of the conditions for obtaining a landing visa for Vietnam if you are a Canadian. Instructions on how Canadians may get a landing visa at a Vietnamese airport. Instructions on how to apply for a visa approval letter to enter Vietnam if you are a Canadian, and a reminder that Vietnamese airports provide landing visas for Canadians.
1/ Requirements to get a landing visa for Vietnam for citizens of Canada in 2023
We would want to reaffirm that the landing visa for Canadians has already been made available, and that Canadian citizens are able to get visas upon arrival at Vietnamese airports. However, in order to get a landing visa for Vietnam, travelers from Canada need to fulfill the following requirements:
To begin, a Canadian passport must have a minimum of six months remaining on its expiry date after the date of travel. If a person's passport has less than six months left to run on its validity, the vast majority of airlines will not let them board an international flight with that individual.
Second, Canadian visitors are required to enter Vietnam through plane since the only place a landing visa can be obtained is at a Vietnamese airport. You will not be able to get a landing visa at the border.) Third, Canadian visitors to Vietnam are required to apply for a permission letter prior to travelling to the country. This letter of permission is the formal document that must be shown in order for Canadian visitors to be granted landing visas.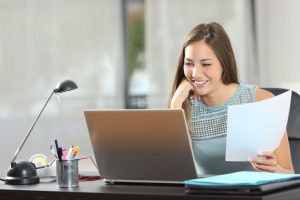 2/ The procedure to get a landing visa at the airport in Vietnam for Canadians in 2023
In order for Canadian nationals to receive a Vietnam landing visa at the airport, they are required to stand in line in front of the immigration office and wait to provide the following papers in order of priority:
Original passport
Visa approval letter
An entrance and departure form that has been filled out completely
One photograph of the traveler that is 4 by 6 centimeters
The appropriate cost to stamp the document (25 USD for single entry)
The admission and departure form is readily available for download on the website. It's not difficult to have your photo, stamping fee, and passport ready to go. The letter of visa approval is the document that presents the most challenge. We will provide a detailed explanation at a later time.
After the immigration official has received all of the necessary papers, they will examine them over and then award the visa. Citizens of Canada will be given a visa sticker to affix to their passports, which will make the validity of the visa very evident. Before you walk away from the desk, you should carefully examine the visa sticker and stamp one more time.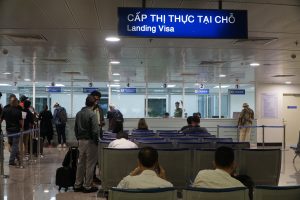 3/ Instructions on how to apply for a visa approval letter to Vietnam for Canadians in 2023
A landing visa for Vietnam is a visa that is obtained at the airport upon arriving in Vietnam. On the other hand, don't let the name throw you off.  An clearance letter is required for Canadian travelers to get their visa stamp at the airport, and they must apply for it online in advance of their journey. If they do not have the letter of consent, Canadian nationals are not permitted to board the aircraft. In addition to this, they do not have the authority to get a landing visa.
The application process for a letter of authorisation to work in Canada, on the other hand, is not very challenging. The only thing left for them to do is make their visa application online and wait for the acceptance letter to arrive in their inbox.
How to receive a letter of approval for a Vietnam visa for Canadians in 2023?
Accessing the online application form may be done by Canadians at https://www.vietnamimmigration.com/apply-vietnam-visa/ . In order to apply for an approval letter, Canadians need to do so. Filling out the form won't take you too much time at all. You will only be required to supply your personal information as well as details on your travel.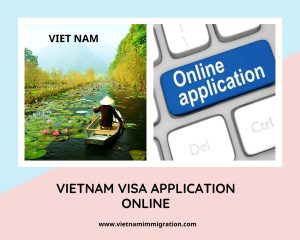 Please be aware that you are required to pick the entrance and leave dates precisely because immigration officers reserve the right to request round-trip airline tickets as evidence of the length of admission. Because the Immigration Department will award your visa based on the details of your airline ticket, you need to be sure that the entrance date and leave date that you specify are right.
Since the permission may be used at any of the international airports in Vietnam, you have the flexibility to pick any port of entry from the dropdown list.
If you are interested in obtaining a visa for Canadian passports on short notice, please choose the urgent service so that the application may be processed more quickly.
4/ At which airports in Vietnam is it possible to get a landing visa for Canadians in 2023?
Please be aware that a landing visa is not offered at each and every airport in Vietnam. There are currently seven airports that provide services for landing visas:
Landing visas are available to Canadian nationals at the Noi Bai airport (Ha Noi)
Cat Bi airport is the location where Canadian citizens may get landing visas (Hai Phong)
Landing visas are available to Canadian nationals at the Da Nang airport (Da Nang)
Passport holders from Canada are able to get a landing visa at the Tan Son Nhat airport (Ho Chi Minh)
Landing visas are available for Canadian nationals at the Cam Ranh airport (Nha Trang)
Landing visas for Canadian nationals are available at the Lien Khuong airport (Da Lat)
Landing visas for Canadians are available for purchase at the Phu Quoc airport (Phu Quoc)
When traveling to Vietnam from Canada, travelers have the option of flying into any one of the airports listed above; however, it is imperative that they get a clearance letter in advance.
In a nutshell, obtaining a landing visa confers significant privileges for Canadian citizens. One of them does not need the applicant to go to any trouble to obtain the necessary documentation. It is no longer necessary for citizens of Canada to present a letter from a sponsor when applying for a visa. The procedure is now considerably simpler; all residents of Canada are required to do in order to submit an electronic application for a Vietnam visa is input their personal information into a web-based form.
We have just finished disseminating the details regarding the Vietnam landing visa for Canadians, which included the requirements for obtaining a landing visa for Vietnam for Canadians, the procedure to obtain a landing visa at a Vietnamese airport for Canadians, the method to obtain an approval letter for Canadians, and the airport that is available for landing visas for Canadians. In the event that you want further details, please do not be reluctant to get in touch with us at info@vietnamimmigration.com .