2023 VOA
How Can Americans Get a Vietnamese visa at the airport in 2023? Criteria and Procedure for Obtaining a Vietnam Visa at the Airport
Visa is one of the most vital requirements for international travel. Several nations issue visas upon arrival at the airport. What do you think about Vietnam? Does Vietnam issue US visitors with visas upon arrival at its airports? These are specifics on the Vietnam visa rules and application procedure at Vietnamese airports for U.S. citizens.
1/ Where Can Americans Get a Vietnam Visa in 2023 at the Vietnamese Airport?
Visa At Vietnamese Airport is one of the simplest methods for Americans to get a Vietnam visa. But, you cannot get a Visa At Vietnamese Airport at all entrance points.
American citizens can only obtain a Vietnam visa upon arrival at one of the following airports: Tan Son Nhat airport in Ho Chi Minh City, Noi Bai airport in Hanoi, Danang Airport in Danang city, Cat Bi Airport in Hai Phong city, Cam Ranh airport in Nha Trang city, Lien Khuong airport in Da Lat city, and Phu Quoc airport on Phu Quoc island.
Citizens of the United States will get their Visa At Vietnamese Airport at the airport when they arrive.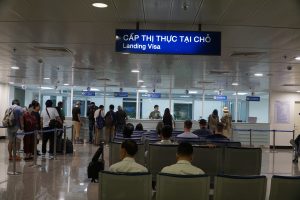 In addition, U.S. citizens cannot fly to Vietnam and get a visa at the airport. Citizens of the United States must get prior authorization from the Vietnamese Immigration Department. In the conclusion of this post, we shall discover more about it.
2/ Requirements to Get Visa at the Vietnam Airport for U.S. Citizens 2023
When U.S. citizens go to Vietnam and present themselves at the visa-issuing counter, they acquire a visa. At the airport in Vietnam, American citizens must provide the following documents:
Visa approval letter
Passport (valid at least 6 months)
Two 4x6cm photographs with a white backdrop
Entrance and Exit Form Complete. This will be given to American citizens on the aircraft, and they must complete it before submitting it to the Immigration Authorities at the port of entry.
Currency to pay the Vietnam visa charge (25 USD for single entry)
3/ The Visa Application Procedure at Vietnam's Airport for Americans
Before traveling to Vietnam and applying for a visa at the Vietnamese airport, citizens of the United States are required to get a Letter of Permission from the Vietnamese Immigration Department. This authorization letter is required. Without a letter of permission, U.S. citizens cannot get a visa at the Vietnamese airport.
3.1/ Acquiring the Letter of Approval
Citizens of the United States may get a Letter of Approval at https://www.vietnamimmigration.com/apply-vietnam-visa/ .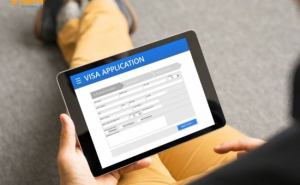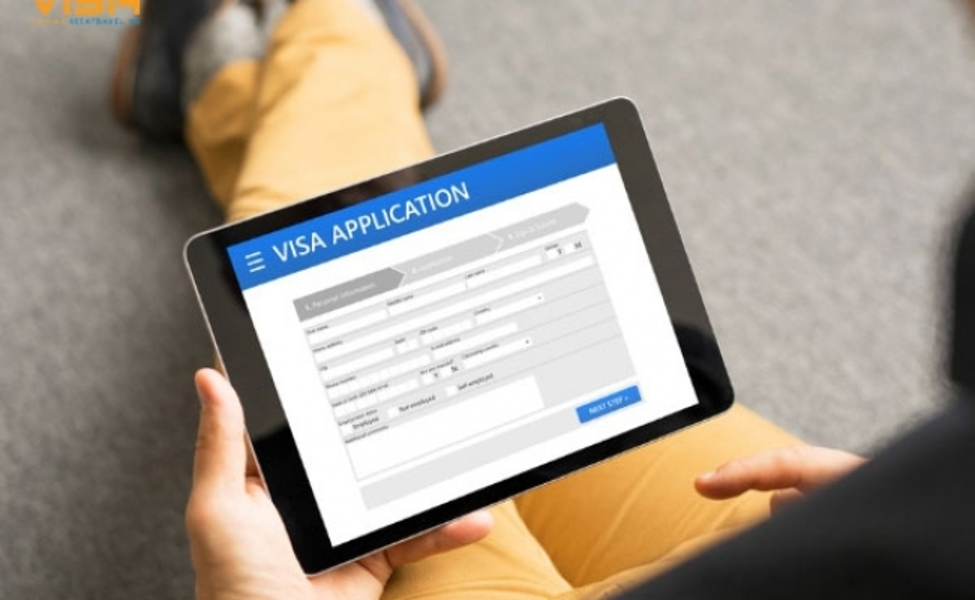 While applying for the Approval Letter, U.S. citizens must fill out the visa application form online, pay the service charge, and then wait for their request to be processed (a few days). Following that, they will get the letter of approval through email. They must print a copy of the permission letter and bring it with them to Vietnam.
Sometimes, the Letter of Approval is issued for numerous persons at once, thus you may see multiple names on the same document.
3.2/ Visa Upon Arrival at the Vietnamese Airport
After obtaining a Letter of Permission, U.S. citizens may travel to Vietnam. Upon arriving in Vietnam, Americans must wait in line at the landing visa desks and submit an application to get their passports stamped with a visa. Before issuing a visa, the immigration officer will request the aforementioned papers and examine them. In the end, U.S. citizens will get their visas and entry stamps at a Vietnamese airport.
4/ How Long Does It Take to Process Visa at the Vietnamese Airport?
When American citizens apply for a visa at the Vietnamese airport, the process typically takes between 15 and 30 minutes.
When Americans seek for a Letter of Approval, the process might take anywhere from 3 to 8 business days. In addition, Americans may request expedited processing and get the Letter of Approval within one or two business days for a greater charge.
We have recently outlined the conditions and application procedure for American citizens to get a visa at the Vietnamese airport. We also learnt how to submit a Vietnam approval letter and the processing period for American visas at the Vietnamese airport. Please feel free to contact me by email at info@vietnamimmigration.com if you would like further information.