2023 Vietnam Visa
Vietnam Electronic visa for Polish nationals flying to Ho Chi Minh City in 2023
Ho Chi Minh is one of the largest cities in Vietnam, and as such, it is a popular tourist destination for people from all over the globe. Ho Chi Minh is often regarded as the best city in all of Vietnam, and it is the destination of choice for travelers from Poland who are planning a trip to that country. Ho Chi Minh is renowned for its delectable cuisine, stunning natural scenery, and plenty of tourist attractions. This essay will prove to be very helpful for residents of Poland who are thinking about taking a vacation to Ho Chi Minh City. We give comprehensive instructions on the entrance criteria for Ho Chi Minh City for those holding passports from Poland. In addition, we explain how to get a Vietnam e-visa for Polish nationals and how to extend a Vietnam e-visa for Polish residents living in Ho Chi Minh.
1/ Are citizens of Poland needed to obtain a visa to enter Ho Chi Minh City in 2023?
The prerequisites to enter Ho Chi Minh City are, for the most part, equivalent to those of entering any other city in Vietnam. Visas are required in advance for anyone holding Polish passports who want to enter Vietnam through the Ho Chi Minh City airport. This visa may be acquired in-person at a Vietnamese diplomatic mission or consulate abroad, or it can be acquired online.
Some information that can be found on the internet suggests that citizens of Poland do not need a visa in order to go to Vietnam; however, this is not the case. In point of fact, Poland nationals who travel to Phu Quoc and remain just on this island are eligible for a visa exemption scheme offered by Vietnam. Visitors from Poland cannot participate in this initiative to waive their need for a visa to enter Ho Chi Minh City.
When traveling to Ho Chi Minh City with a passport from Poland, visitors are needed to obtain a valid visa. It is necessary to get this visa before booking a flight to Ho Chi Minh City since the crew of the airline will verify visas of passengers from Poland before allowing them to board.
However, the procedure to get a visa for Vietnam for citizens of Poland is a relatively straightforward one. They are able to browse the website for the visa application and submit an application request for the visa online. The processing of their visa to enter Ho Chi Minh will be completed within three business days, and they will get this visa by email.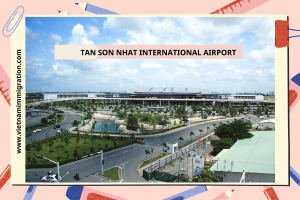 2/ Documents Required to Apply for an Electronic Visa to Enter Ho Chi Minh City for Citizens of Poland 2023
In point of fact, all you need to apply for a Vietnam E-visa are a few basic papers. The online visa application form for Poland simply requires a few minutes of the country's time to complete all of the necessary information. The only documentation that Polish nationals are need to give are a digital picture of themselves and a scan of the information page from their passport.
Please be aware that in order to enter Poland, you will need a passport that is valid for at least another 6 months and that clearly displays all of your personal information. In the personal picture, you are not allowed to be wearing glasses, and it must have been shot within the last six months.
In addition, nationals of Poland are need to submit an email address in order to obtain a result on their visa application. Check to see whether this email address is still in use, and take care not to enter an incorrect address into the space provided on the visa application form for it.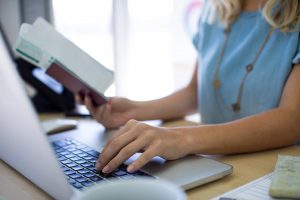 3/ Procedure for obtaining an electronic visa to visit Ho Chi Minh City in Vietnam 2023
The following instructions should help you get an electronic visa for Vietnam in order to travel to Ho Chi Minh city using a Polish passport:
Step 1: Access the Vietnam E-visa application form by clicking on the following link: https://www.vietnamimmigration.com/apply-vietnam-visa/ .
Step 2: Complete the form with all of the necessary information.
Citizens of Poland are required to disclose all information pertaining to their personal information, as well as information on their trips and visas. Make sure that you submit the correct information since the information that you fill out on the application form will be precisely what is used to grant your visa.
People from Poland who want to go to Ho Chi Minh City by air should choose "Tan Son Nhat airport – Ho Chi Minh city" as their entrance port when applying for an entry permit. At the present time, there is no other airport in Ho Chi Minh City than this one.
Step 3: Provide a scan of your passport and a personal picture On the application form, Poles are required to upload a scan of their passport and a photo of themselves. These photographs ought to be of a clarity that allows one to make out all of the information included therein.
Step 4: Carefully go through the application form, then send in your money.
Applicants from Poland need to double verify all of the information to ensure that it has been corrected before completing the payment. The processing of Poland applicants' requests for a Vietnam e-visa will begin after payment has been received. Processing period for Vietnam e-visa applications submitted by citizens of Poland typically takes three business days. Saturdays, Sundays, and Vietnamese holidays are not included in this time frame.
When the electronic visa is accepted, a notification email will be sent to the address that was provided on the visa application form. Visitors from Poland are required to provide a printed copy of the visa together with their passports in order to enter Ho Chi Minh City.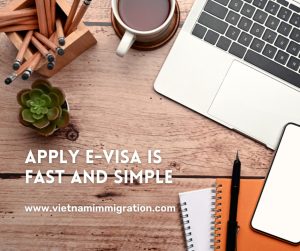 4/ Requirements for entry into Ho Chi Minh City for nationals of Poland in 2023
After obtaining a Vietnam e-visa, the following issue that many travelers from Poland want to know the answer to is whether or not there are any further prerequisites for visiting Ho Chi Minh city in 2023. When traveling to Ho Chi Minh City, Polish passport holders are need to carry the following items with them: Do citizens of Poland require any specific documentation in order to get a COVID-19 entrance permit?
In point of fact, Vietnam has done away with all immigration restrictions associated with the Covid-19 virus. People from Poland who travel to Ho Chi Minh City do not need to present any kind of Covid-19 certificate, including vaccination certificates, negative test results, or insurance policies.
The following two papers are the only ones that the immigration authorities in Ho Chi Minh City will look at when Poles arrive in the city:
A passport in its original form that has a validity of more than six months
Printed version of the Vietnam e-visa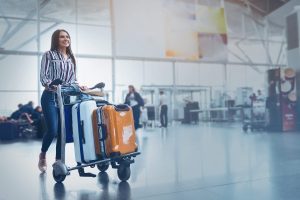 5/ Vietnam E-visa extension in Ho Chi Minh for Poland People 2023
People from Poland who want to use an e-visa to visit Ho Chi Minh City should be aware that the Vietnam e-visa only allows for a single admission and a maximum stay of 30 days. An extension of one's visa is precisely what one needs in the event that one wishes to remain in Vietnam for a longer period of time. The issue that has to be answered is how Polish citizens may have their Vietnam e-visa extended in Ho Chi Minh City.
Please take notice that the ability to extend your visa for Vietnam will no longer be available after 2023. It is not feasible to extend a 30-day electronic visa while staying in Ho Chi Minh City or any other part of Vietnam. This applies even to Polish nationals. Visitors from Poland who want to remain in Vietnam for more than 30 days are need to depart the country and then re-enter with a new electronic visa.
However, the guidelines for extending a Vietnam e-visa are periodically revised and updated. The option to extend a visa for those holding Polish passports is available once again and does not need advance notification. As a result, we ask that you write an email to info@vietnamimmigration.com  in order to recheck with us on the most recent news about the extension of your Vietnam E-visa in Ho Chi Minh.
In conclusion, Poland is eligible to apply for a Vietnam E-visa in 2023 in order to enter Ho Chi Minh city. The application for this visa is quite easy to complete, and it will be finished via the internet within three business days. Because Vietnam has lifted all of the entrance limitations imposed by COVID-19, citizens of Poland will now be able to visit Ho Chi Minh city without the need to gather a large number of difficult paperwork. If you are a bearer of a Polish passport and want further information on the Vietnam Electronic Visa required for visiting Ho Chi Minh City, please do not hesitate to get in touch with us at info@vietnamimmigration.com .