2023 Vietnam Visa
Vietnam Electronic Visa for Irish Passengers Flying to Ho Chi Minh City in 2023 – How Irish Citizens Can Apply for a Vietnam e-visa to enter Ho Chi Minh City
Ho Chi Minh is one of the largest cities in Vietnam, attracting a large number of visitors from all over the globe. Ho Chi Minh is the most popular city in Vietnam with Irish travelers, due to its abundance of stunning scenery, delectable cuisine, and tourist attractions. This article will be of great assistance to those in Ireland who wish to travel to Ho Chi Minh City. We give comprehensive information on entrance requirements to Ho Chi Minh City for Irish passport holders, as well as information on how to get a Vietnam E-visa for Irish nationals and extend a Vietnam E-visa for Irish persons residing in Ho Chi Minh City.
1/ Are Irish visitors to Ho Chi Minh in 2023 obliged to possess a visa?
Ho Chi Minh City's admission criteria are comparable to those of other Vietnamese cities. Ireland passport holders must get a visa in advance in order to enter Vietnam via Ho Chi Minh City. This visa may be sought at the embassy or consulate of Vietnam, or it can be obtained online.
There are rumors on the Internet that Irish citizens don't need a visa to visit Vietnam, but don't believe them! In fact, Vietnam offers a visa exemption program to Irish nationals who fly to Phu Quoc and stay only on this island. Visitors from Ireland to Ho Chi Minh City are not eligible for this visa exemption scheme.
When entering Ho Chi Minh, those with an Irish passport are needed to provide a valid visa. This visa must be acquired before to travelling to Ho Chi Minh, since airline personnel will conduct a visa check before allowing Irish passengers to board.
However, acquiring a Vietnam visa as an Irish citizen is a straightforward process. They are able to access the visa application website and submit online visa application requests. Visas for entry into Ho Chi Minh will be processed and emailed to applicants within three business days.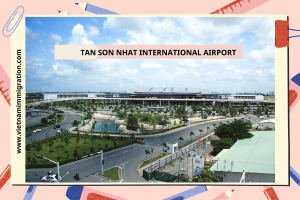 2/ Required Documents to Apply for a Vietnam E-Visa for Irish Citizens Flying to Ho Chi Minh City in 2023
In actuality, the documents required to apply for a Vietnam e-visa are quite straightforward. The visa application form for Ireland can be completed online in a matter of minutes. Citizens of Ireland are only required to submit a scan of their passport's information page and a digital photo of themselves.
Please note that the validity of an Irish passport must exceed six months, and all information must be legible. The photo must be recent (within the past six months) and must not feature glasses.
Citizens of Ireland must also provide an email address in order to receive visa results. Ensure that this email address is active, and avoid typos when entering it on the visa application form.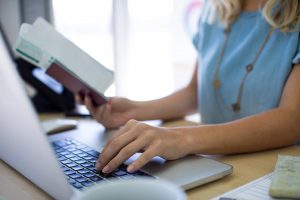 3/ Vietnam E-Visa Procedure to Enter Ho Chi Minh for Irish citizens 2023
Here are the instructions for obtaining a Vietnam e-visa with an Irish passport to fly to Ho Chi Minh City:
Step 1: Access the Vietnam E-visa application form at https://www.vietnamimmigration.com/apply-vietnam-visa/ .
Step 2: Complete the mandatory fields
Personal information, visa information, and travel information must all be provided by citizens of Ireland. Because your visa will be approved based on the exact information you provide on the application form, it is imperative that you provide accurate information.
To obtain a visa for air travel to Ho Chi Minh City from Ireland, select "Tan Son Nhat airport – Ho Chi Minh City" as the entry port. This is currently the only airport in Ho Chi Minh City.
Step 3: Upload passport and photo Ireland applicants are required to upload a scan of their passport and a personal photo to the application form. This image must be sufficiently clear for all information to be discernible.
Step 4: Review the application and pay the fee
Prior to submitting payment, Ireland applicants must double-check all information for accuracy. Vietnam E-visa applications from Ireland will be processed after payment has been made. The standard processing time for Vietnam E-visa applications for Irish passport holders is three business days, excluding weekends and Vietnamese holidays.
When an e-visa is approved, an email will be sent to the email address provided on the visa application. To enter Ho Chi Minh, visitors from Ireland must bring the printed document along with their passport.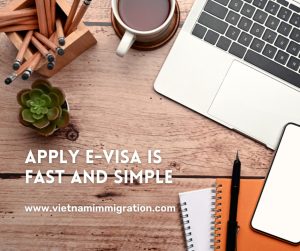 4/ Entry requirements to Ho Chi Minh City in 2023 for Irish citizens
After obtaining a Vietnam E-visa, the next question on the minds of many Irish tourists is whether or not there are any other entry requirements for Ho Chi Minh City in 2023. What do Irish citizens traveling to Ho Chi Minh City need to bring with them? Do Irish nationals need any Covid-19 documents to obtain an entry permit?
In fact, Vietnam has lifted all entry restrictions associated with the Covid-19 virus. Ireland passengers flying to Ho Chi Minh City are no longer required to present a Covid-19 certificate, such as a vaccination certificate, negative test result, or proof of insurance.
When citizens of Ireland arrive in Ho Chi Minh City, immigration officials will only examine the following two documents:
Original passport with validity of at least six months
Physical copy of Vietnam E-visa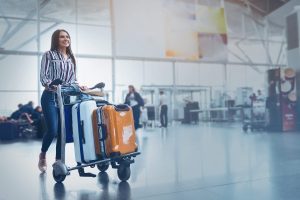 5/ Vietnam E-visa extension in Ho Chi Minh City for Irish citizens People 2023
Vietnam E-visa is a single-entry visa with a maximum 30-day stay for citizens of Ireland using it to enter Ho Chi Minh City. Visa extensions are necessary for those who wish to remain in Vietnam for a longer duration. How can holders of an Irish passport extend their Vietnam E-visa in Ho Chi Minh City?
Please note that visa extensions for Vietnam will no longer be granted after 2023. It is impossible to extend a 30-day E-visa for Irish citizens who are in Ho Chi Minh City or any other Vietnamese city. Visitors from Ireland who wish to remain in Vietnam for longer than 30 days must exit the country and reenter with a new E-visa.
However, the rules for extending a Vietnam E-visa are frequently modified. The option to extend a visa for Irish passport holders can be reopened without notice. Send us an email at info@vietnamimmigration.com  to confirm that we have the most recent information on Vietnam E-visa extensions in Ho Chi Minh.
In conclusion, Ireland is able to use the Vietnam E-visa to enter Ho Chi Minh City in 2023. The processing of this visa is extremely straightforward, and will be completed online within three working days. Vietnam also lifted all Covid-19 entry restrictions, allowing Irish citizens to enter Ho Chi Minh City without having to prepare a large number of documents. Please feel free to contact us via email at info@vietnamimmigration.com  if you have any questions about the Vietnam E-visa for entering Ho Chi Minh City for Irish passport holders.