2023 Vietnam Visa
How Can Netherlands citizens apply for a Vietnam e-visa to enter Ha Noi 2023
One of Vietnam's finest cities to visit is Ha Noi. Ha Noi is often the top destination for travellers from the Netherlands traveling to Vietnam. But what should tourists from the Netherlands prepare before going to Ha Noi? Do bearers of NETHERLANDS passports need a visa to visit Ha Noi? How do citizens of the Netherlands use an e-visa to go to Ha Noi? Below, we will learn all relevant facts.
1/ Do NETHERLANDS passport holders need visa for visiting Ha Noi 2023?
Depending on nationality, certain conditions must be met to access Ha Noi. There are now 24 nations that are free from the need to get a visa before entering Ha Noi, however the Netherlands is not one of them. Passport holders from the Netherlands must enter Ha Noi with a current visa. Before taking a flight to Ha Noi, this visa is required since airline workers will examine it before allowing passengers from the Netherlands to board.
Even though Netherlands citizens need a visa to travel to Ha Noi, they can easily apply for a Vietnam E-visa online and receive approval in just three working days. With some basic personal information and visa details, you can quickly and easily fill out the online Vietnam E-Visa application form for NETHERLANDS passport holders.
Dutch nationals may enter Vietnam via Ha Noi and may stay a maximum of 30 days using a Vietnam E-visa. It is valid for many different things, including travel, business, seeing friends and family, learning, etc.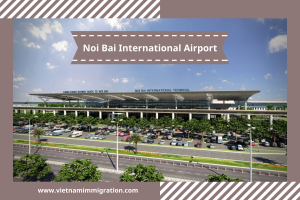 2/ Vietnam E-visa Conditions for Netherlands Citizens Flying to Ha Noi in 2023
Netherlands passport holders must fulfill the conditions for the Vietnam online visa in order to apply for a visit to Ha Noi. Each and every NETHERLANDS candidate must possess:
A Netherlands passport with a minimum remaining validity of six months after the anticipated arrival date in Ha Noi
Photograph of the biographical page from a passport
A picture that was just taken (without glasses)
A working debit or credit card to pay the online Vietnam visa fee.
Additionally, NETHERLANDS citizens are required to furnish an active email address that they regularly check. This email address will get the approved Vietnam E-visa after it has been completed. Then, when they arrive in Ha Noi, people from the Netherlands can print a copy to give to the police.
3/ How to get a Vietnam E-visa to visit Ha Noi for NETHERLANDS citizens
Dutch nationals flying to Ha Noi may apply for a Vietnam e-visa by following the instructions below:
Step 1: Netherlands citizens can access the Vietnam E-visa application form by going to this website: https://www.vietnamimmigration.com/apply-vietnam-visa/ .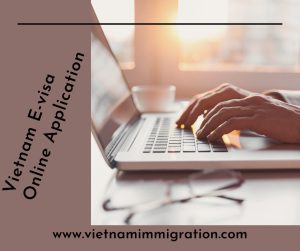 Step 2: Applicants from the NETHERLANDS fill out the E-visa application form with all pertinent information.
Check to see whether you entered the correct entering airport.
Step 3: Uploading the applicant's passport and photo
When applying for a Vietnam E-visa for citizens of the NETHERLANDS, a digital photo of the applicant and a scan of their passport are required.
NETHERLANDS applicants review the application form in step 4 and pay the fee.
Vietnam E-visa applications from NETHERLANDS citizens will be processed following payment. 3 working days, excluding Saturday, Sunday, and Vietnamese holidays, are typically required for the processing of a Vietnam E-visa for citizens of the Netherlands.
The applicant from the Netherlands will get an email after the E-visa has been approved. For entry into Ha Noi, visitors from the Netherlands should print it out and bring it with them in their passport.
4/ Ha Noi entry requirements for citizens of the NETHERLANDS 2023
All entry restrictions to Ha Noi imposed by COVID-19 are lifted starting in May 2022. Tourists traveling on NETHERLANDS passports who have a Vietnam E-visa on them can enter Ha Noi easily without having to prepare many complicated documents.
Dutch travelers using an electronic visa to enter Ha Noi: Take quarantine is not necessary.
Dutch travelers using an electronic visa to enter Ha Noi DO NOT NEED to appear vaccination record for COVID-19
Dutch travelers using an electronic visa to enter Ha Noi DO NOT NEED to appear negative test for Covid-19
Dutch travelers using an electronic visa to enter Ha Noi NOT REQUIRED to display Covid-19 insurance
Dutch travelers using an electronic visa to enter Ha Noi DO NOT NEED to appear Medical certification COVID-19
When traveling to Ha Noi by plane, Netherlands citizens must present the following documents:
Original passport with a validity of at least six months
A paper copy of the Vietnam e-visa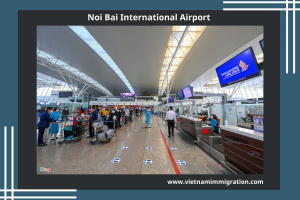 5/ Extension of Vietnam e-visa program for Netherlands nationals in Ha Noi 2023
The 30-day maximum validity of the Vietnam E-visa applies to a single entry permit. A visa extension is exactly what people from the NETHERLANDS need in order to stay in Vietnam for longer than 30 days. Can a Netherlands national's Vietnam E-visa be extended in Ha Noi? How can those with Netherlands passports extend their Vietnam E-visas in Ha Noi?
Vietnam E-visa extension will not be offered in 2023. The Vietnam E-visa cannot be extended during this time for any NETHERLANDS passport holders who enter Ha Noi with it. Currently, there is no way for Netherlands citizens in Ha Noi to extend their Vietnam E-visa. Dutch nationals who wish to stay in Vietnam for longer than 30 days are limited to applying for two E-visas and crossing the border when the first one is about to expire.
The requirements for extending an E-visa for Vietnam, however, are frequently altered. Netherlands passport holders may apply for visa extensions again immediately. Please email info@vietnamimmigration.com  if you would like to double-check the most recent information on the Vietnam E-visa extension in Ha Noi. We will respond right away after receiving your question.
In summary, Netherlands nationals will need a visa to enter Ha Noi in 2023. Netherlands nationals can apply for an online Vietnam E-visa to travel to Ha Noi. Because the online application is so easy to use and convenient, Netherlands nationals can submit their Vietnam E-visa application from any location. Please feel free to contact us by email at info@vietnamimmigration.com  if you have any questions about the Vietnam E-visa for holders of NETHERLANDS passports to enter Ha Noi.