2023 Vietnam Visa
How to Apply for a Vietnam E-Visa for Dutch Citizens to Enter Ho Chi Minh City 2023
One of the largest cities in Vietnam, Ho Chi Minh is a popular travel destination for people from all over the globe. Ho Chi Minh is the most popular Vietnamese city among Dutch visitors, who come to Vietnam for its stunning scenery, mouthwatering cuisine, and tourist attractions. This information will be extremely helpful for individuals from the Netherlands looking to go to Ho Chi Minh City. We provide comprehensive information on the criteria for Netherlands passport holders to enter Ho Chi Minh City, as well as how to get a Vietnam E-visa and extend an existing Vietnam E-visa in Ho Chi Minh.
1/ Is a visa necessary for Netherlands citizens to visit Ho Chi Minh City in 2023?
Ho Chi Minh City's admission criteria are largely the same as those for other Vietnamese cities. Netherlands passport holders must get a visa ahead of time in order to enter Vietnam via Ho Chi Minh City. The Vietnam embassy or consulate, as well as the internet, both provide services for obtaining this visa.
Internet sources have claimed that Dutch nationals don't need visas to visit Vietnam, but don't believe them! For Dutch nationals traveling to Phu Quoc and staying alone on this island, Vietnam really offers a visa waiver scheme. Dutch visitors to Ho Chi Minh City are not eligible for this visa waiver scheme.
When entering Ho Chi Minh City, holders of Netherlands passports must have a current visa. Before taking a flight to Ho Chi Minh, this visa is required since the airline employees will examine it before allowing Dutch nationals to board.
However, it is extremely easy for Dutch citizens to get a visa for Vietnam. They may browse the webpage for applying for visas and submit their request online. Within three working days, they will get a visa to enter Ho Chi Minh City by email.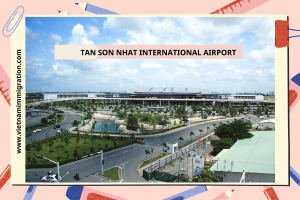 2/ Documents needed to apply for a Vietnam e-visa for travelers from the Netherlands flying to Ho Chi Minh City in 2023
The paperwork required to apply for a Vietnam E-visa is really rather straightforward. Netherlands just needs a short amount of time to complete the online visa application form with all required information. Dutch nationals just need to provide a digital picture of themselves and a scan of their passport information page.
Please take notice that a Netherlands passport must have a validity of at least six months and that the information on the passport must be legible. The individual being photographed must not be wearing glasses, and the picture must have been taken recently—within the last six months.
In order to get their visa results, Netherlands nationals must additionally submit an email address. Check to see whether this email address is current and double-check your spelling before entering it on the visa application form.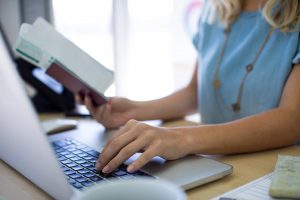 3/ Process of Vietnam E-visa to enter Ho Chi Minh For Netherlands people 2023
The instructions for obtaining a Vietnam e-visa with a Dutch passport are provided below for travel to Ho Chi Minh City:
Step 1: Go to this website, https://www.vietnamimmigration.com/apply-vietnam-visa/ , to access the Vietnam E-visa application form.
Step 2: Complete the forms with the necessary data.
Citizens of the Netherlands must supply all personal information, visa information, and travel details. Make sure you fill out the application form completely since the information you provide will determine whether or not your visa is accepted.
The entrance port that Dutch nationals should choose is "Tan Son Nhat airport – Ho Chi Minh City" in order to get an admission permit for Ho Chi Minh City. At current time, Ho Chi Minh City only has one airport.
Step 3: Supply your passport and picture People from the Netherlands must upload a scan of their passport as well as a headshot on the application form. All of the information must be visible in these photos.
Step 4: Examine the application form and pay the fee.
Before making a payment, Netherlands applicants should double-check all information to ensure accuracy. The processing of the Vietnam E-visa for Netherlands applicants will begin when payment has been received. The typical processing period for a Vietnam E-visa for holders of Netherlands passports is three working days, excluding Saturday, Sunday, and Vietnamese holidays.
If your e-visa application is granted, an email will be sent to the address you provided on the form. For entry into Ho Chi Minh City, tourists from the Netherlands should print it out and carry it with them in their passport.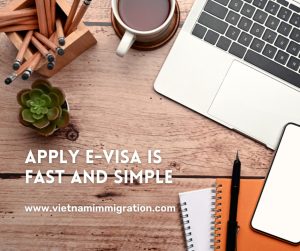 4/ Ho Chi Minh City entry criteria for nationals of the Netherlands 2023
Many Dutch tourists are concerned about if there will be any additional criteria for visiting Ho Chi Minh City in 2023 after receiving a Vietnam e-visa. What should holders of Netherlands passports carry on flights to Ho Chi Minh City? Are Covid-19 documentation required for entrance permits for Netherlands citizens?
All entrance restrictions relating to Covid-19 have really been abolished in Vietnam. The Netherlands no longer requires travelers visiting Ho Chi Minh City to provide a Covid-19 certificate, such as a proof of immunization, a negative test result, or proof of insurance.
Only these two papers will be examined by immigration agents when Netherlands nationals arrive in Ho Chi Minh City:
A valid passport with a minimum remaining validity of six months.
A paper copy of the Vietnam e-visa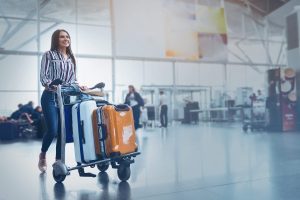 5/ Extension of the Vietnam e-visa for citizens of the Netherlands in Ho Chi Minh 2023
People from the Netherlands should be aware that the Vietnam E-visa is only good for a single entrance and a maximum stay of 30 days. A visa extension is just what travelers need if they want to remain in Vietnam for a longer period of time. The issue is how to prolong a Netherlands passport holder's Vietnam E-visa in Ho Chi Minh City.
Please be aware that the window for Vietnam visa extensions will shut in 2023. A 30-day E-visa cannot be extended, not even for Dutch nationals who are in Ho Chi Minh City or any other location in Vietnam. Visitors from the Netherlands who want to remain in Vietnam for more than 30 days must first go and then return with a fresh E-visa.
The requirements for extending an E-visa for Vietnam, however, are constantly altered. Passport holders from the Netherlands may reapply for a visa extension at any time. Please contact info@vietnamimmigration.com  if you would like to double-check the most recent information on the Vietnam E-visa extension in Ho Chi Minh.
Finally, Netherlands citizens may use the Vietnam E-visa to go to Ho Chi Minh City in 2023. The application procedure for this visa is quite straightforward, and it may be completed online in three working days. Additionally, Vietnam removed all Covid-19 entrance requirements, enabling Dutch nationals to go to Ho Chi Minh City without having to prepare a ton of difficult paperwork. If you have any questions concerning the Netherlands passport holders' Vietnam E-visa for entry into Ho Chi Minh City, please don't hesitate to contact us by email at info@vietnamimmigration.com .