2023 Vietnam Visa
How to Apply for Vietnam Visa Outside the Netherlands in 2023: A Step-by-Step Guide for Online Vietnam Visa Application
Dutch citizens who are presently living or working outside of the Netherlands may use the information provided here to get a Vietnam visa quickly. Vietnam reopened its borders to welcome visitors after a two-year shutdown. Many airline lines have been restored, making it simpler for Dutch visitors to visit Vietnam. Dutch who are not already in the Netherlands may simply apply for a Vietnam E-visa online, making the process of obtaining a Vietnam visa outside of the Netherlands relatively simple.
For Dutch visitors, Vietnam has eliminated the need for quarantine and confirmation of COVID-19 immunization and testing. A valid visa and passport are required for Dutch travellers to enter Vietnam.
Vietnam recently reinstated its E-visa scheme for 80 nations, including Dutch passport holders. Outside the Netherlands, Dutch citizens may apply for a Vietnam E-visa online in 2023 and use this visa to visit Vietnam without any Covid-19 restrictions. Dutch citizens living outside of the Netherlands may get a Vietnam E-visa online by following the steps outlined below.
Here's a thorough guide on applying for Vietnam e-visa for Dutch citizens in 2023:
Step 1: Go to the official website for applying for Vietnam E-visa for Dutch citizens
https://www.vietnamimmigration.com/apply-vietnam-visa/
To begin the visa application process, the Dutch should go to this page. It is accessible in English and is quite simple to use. Keep in mind that the e-visa is only valid for a limited number of entry gates; please check to see whether your intended airports, border land ports, or seaports accept e-visa.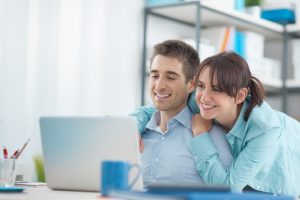 Step 2: Fill out the details on the Vietnam E-visa application form.
Dutch will need to fill out the relevant information in the application form at this phase. The Dutch may read the description to learn more about the sort of visa for which they are seeking. When filling out the visa application form, you must choose your nationality, purpose of visit, visa type, entrance and exit gates, and dates of entry and departure.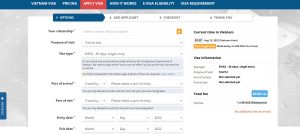 Then, if you need it, please add the following add-on service:
Express service: Choose this option if you need an E-visa quickly. The regular service Vietnam E-visa will be handled in 3 working days. When using this service, the Dutch may accelerate the visa procedure and get a visa result in 1 working day or 2 working hours.
On Arrival Support: Select this option if you need the Fast Track service. This service is available to people who wish to finish the airport entrance process as quickly as possible. There will be support workers at the airport to assist with all immigration and entrance procedures.

Then click the "Next" button to go to the next page.
Step 3: Enter your email address and upload your passport and a picture.
The Dutch are asked to enter their email address in order to get the E-visa approval result. Please provide the proper email address. If you provide the erroneous email address, your E-visa will be issued to the incorrect location.
The Dutch are then needed to provide a portrait picture and a passport data page image:
Passport: The Dutch may scan or photograph the passport data page, which clearly shows all personal information. Don't allow your fingertips conceal any information on your passport. Make certain that no corner of the passport is overlooked.
Personal photograph: The Dutch may take a photograph. This picture must be distinct from the one in the passport. This shot should not include anybody wearing glasses and should be taken against a white backdrop.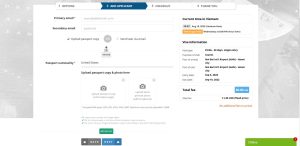 Step 4: Check the details and make the payment.
After validating your information, Dutch will get a visa order code. Make a note of it since Dutch will need it in the future.
Dutch citizens may then pay the visa service charge with a credit or debit card. After successfully paying, an email confirmation will be sent to the email address specified in the visa application.
Step 5: Print the E-visa letter
As mentioned in the first instruction, the Vietnam E-visa application for Dutch citizens would be handled in three working days. However, if the Dutch apply during the peak season of travel, it may take longer to process. There is also an expedited way to get a Vietnam E-visa. However, it is advised that Dutch complete their Vietnam e-visa application at least 10 days in advance.
When the E-visa is authorized, it will be emailed to the registered email address. Please remember to print the e-visa letter in order to enter Vietnam. Before allowing Dutch to board the aircraft, airline personnel will verify E-visa permission.
Dutch visitors to Vietnam must provide their E-visa clearance at the entrance point.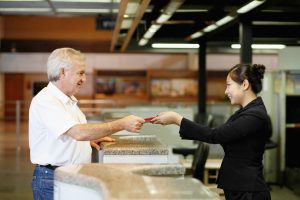 As a result, Dutch citizens may apply for and get a Vietnam visa from any location that has an internet connection. When the Dutch are not in the Netherlands, they may apply for a Vietnam e-visa, which will be accepted and delivered to their email in a short amount of time (3 working days).
Important Reminder:
Before submitting your E-visa application, double-check your details.
Your port of entry is set and cannot be altered after submitting the application or receiving the e-visa. If you wish to change, you must apply for a new one.
Your E-visa cannot be renewed during your stay in Vietnam.
We just finished reading the guidelines for filing for a Vietnam E-visa for Dutch passport holders who would not be in the Netherlands in 2023. If you have any questions concerning the Vietnam E-visa application or the Vietnam entrance criteria for Dutch citizens, please contact us through email at info@vietnamimmigration.com .