2023 Vietnam Visa
Eligibility of Vietnam Electronic Visa Application for Irish – Vietnam e-visa is available to Irish citizens in 2023?
Obtaining an electronic visa for Vietnam is the preferred method of entrance at this time. The Vietnamese Government has modified the list of eligible nations after the pilot program's formal debut on February 1, 2017. Furthermore, visa regulations have altered significantly following the Covid-19 era. The first thing Irish citizens who want to apply for a Vietnam visa want to know is whether or not the e-visa option is accessible for IRELAND passport holders in the year 2023.
1/ Irish Citizens: Verify Your E-Visa Eligibility to Vietnam 2023
Follow this link https://www.vietnamimmigration.com/check-eligibility/ to see whether you are eligible for a Vietnam E-visa as an Irish citizen.
This is the most recent revision to the list of nationalities who are eligible to apply for a Vietnam E-visa online. We will immediately update the information on that link should there be any changes to the Vietnam E-visa requirements.
Simply enter "IRELAND" into the search field to see whether you are eligible to apply for an eVisa to Vietnam as a citizen of that nation.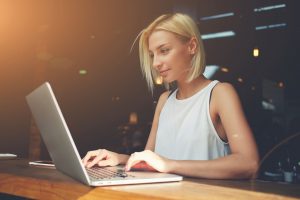 2/ Are Irish citizens eligible to apply for a Vietnam e-visa in 2023?
In 2023, we're pleased to let Irish nationals that they can apply for an electronic visa to Vietnam. Despite the closure of this visa for over two years due to Covid-19, IRELAND passport holders may now make a visa application request and get a Vietnam E-visa in advance of their visit to Vietnam.
Irish citizens may get their Vietnam visas online in only a few minutes. The whole procedure for obtaining this visa may be completed online, making it convenient for Irish citizens to apply for it from any location with access to the internet.
3/ The procedure for acquiring an electronic visa to Vietnam for bearers of Irish passports in 2023
Each and every one of the following categories of Irish nationals are eligible to apply for a Vietnam E-visa online:
eligible Irish passport holders with at least a six-month window to travel
Irish nationals who do not meet the criteria for being denied entrance to Vietnam as outlined in Article 21 of the Law on Foreigners' Entry into, Exit from, Transit Through, and Residence in Vietnam.
Vietnamese immigration does not have a ban on Irish citizens.
Irish citizens who meet the aforementioned criteria may apply for a Vietnam e-visa. Below are 3 actions that Irish citizens must take:
The first thing to do is to apply for an e-visa to Vietnam online. Uploads need a current picture taken without spectacles, and passport data pages must be legible.
https://www.vietnamimmigration.com/apply-vietnam-visa/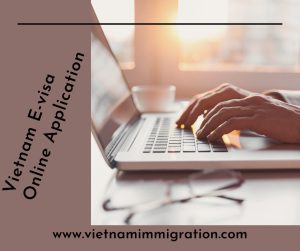 The second step is to get the application number and then make the visa payment using a credit or debit card;
The third step is to receive the visa by email if it has been accepted. Get an electronic visa and use it to go to Vietnam.
For Irish citizens, the processing period for an e-visa to Vietnam is three (3) business days. Applicants who need their Vietnam e-visas expedited might pay an extra fee for speedy processing. When applying for a visa to Vietnam, Irish citizens may use the expedited service provided by Vietnam's electronic visa website and get their application granted in as little as one business day.
Email with a PDF of the approved Vietnam e-visa will be given to the applicant when the application has been processed. The E-visa clearance for Irish nationals should be double-checked for any possible inaccuracies. Those traveling to Vietnam from Ireland just need to bring their passports and printed copies of their e-visas. There is no need for any more paperwork at this time.
Please write to us at info@vietnamimmigration.com for details on the Vietnam e-visa requirements for Irish citizens and the steps required to get a Vietnam e-visa in IRELAND. When we get your query, we'll answer it immediately.