2023 Vietnam Visa
Check Whether Indians Qualify for an e-visa to Vietnam | Does Vietnam e-visa application open for Indian citizens 2023?
These days, obtaining a Vietnam visa online is the preferred method. The Vietnamese government has revised the list of nations that are eligible for this visa since it first began issuing them as part of its pilot programme on February 1, 2017. As an added note, visa laws have undergone significant changes since the Covid-19 era. The first issue on the minds of Indians who want to apply for a Vietnam visa in 2023 is whether or not the Vietnam e-visa is compatible with the passports of Indian citizens.
1/ Verify Vietnam E-Visa Eligibility for Indian Citizens 2023
For more information on whether or not Indian citizens are eligible for a Vietnam E-visa, visit https://www.vietnamimmigration.com/check-eligibility/ .
This is the most up-to-date version of the countries for which an electronic visa may be applied for in Vietnam. If there are any updates to the Vietnam E-visa requirements, we will put them there as soon as possible.
By simply entering "India" into the search field, Indian citizens may see whether or not they are eligible to apply for an eVisa to Vietnam.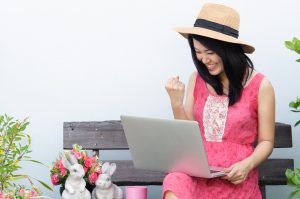 2/ Can a person from India get an e-visa to Vietnam in 2023?
We are pleased to let you know that beginning in 2023, nationals of India will be able to apply for an electronic visa to Vietnam. Even though INDIA passport holders have had their visa application requests delayed for about two years owing to Covid-19, they may now submit their requests and get a Vietnam E-visa in advance of their trip.
Submitting a visa application for a Vietnam e-visa takes just a few minutes for Indian citizens. Because this visa application is handled digitally from start to finish, Indian citizens may submit their visa request whenever they choose from any device connected to the internet.
3/ How do Indian citizens apply for a Vietnam e-visa 2023?
The following are the categories of Indian nationals who are eligible to apply for a Vietnam e-visa:
Indian citizen has a passport that is valid for at least another six months
Indian nationals who do not fall under any of the categories for being denied entrance to Vietnam as outlined in Article 21 of the Law on Foreigners' Entry, Exit, Transit Through, and Residence in Vietnam.
Indians who are not on a banned immigrant list to Vietnam
Those from India who meet the aforementioned criteria may apply for a Vietnam e-visa. The three phases for Indian citizens are as follows:
First, visit https://www.vietnamimmigration.com/apply-vietnam-visa/ and finish the online application for a Vietnam E-visa. Photos submitted must be current and eyeglass-free; passport scans must clearly show all of the information on the biographical data page.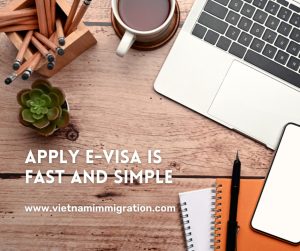 You'll need a credit or debit card to complete Step 2 (obtaining the application code) and
Step 3: receiving the accepted visa through email. Get an electronic visa, print it off, and use it to enter Vietnam.
Indian citizens should allow three (03) business days for their Vietnam e-visa application to be processed. Express service is available for people who need their Vietnam e-visas quickly. An Indian citizen may get their visa granted for entry into Vietnam in as little as one business day with the use of the expedited Vietnam e-visa service.
A PDF version of the applicant's Vietnam e-visa will be sent to them as processing is complete. Indians are advised to double-check their E-visa approvals for accuracy. A valid passport and printed copy of an electronic visa are all that are required to enter Vietnam for citizens of India. There is no need for any more paperwork at this time.
Please write us at info@vietnamimmigration.com if you have any questions regarding whether or not you qualify for a Vietnam e-visa or the procedure for obtaining one from India. If you send us a question, we'll answer it as soon as possible.