2023 Vietnam Visa
Check Vietnam E-visa Eligibility for Belgium Passport – Can Belgians Apply for Vietnam E-visa 2023?
E-visas for Vietnam are currently regarded as the most convenient option to get an entrance visa. The Vietnamese Government officially launched this visa under its pilot program on February 1, 2017, although the list of eligible nations has altered. In addition, after the Covid-19 era, visa regulations have undergone significant changes. The first question will affect Belgians who plan to apply for a Vietnam visa. What is the status of Vietnam e-visa for BELGIUM passport holders in 2023?
1/ Checking Vietnam E-Visa Eligibility for Belgian Citizens 2023
Check Vietnam E-visa eligibility for Belgian passport holders and other nations at https://www.vietnamimmigration.com/check-eligibility/ .
It is the most recent update to the list of nationalities able to apply for a Vietnam E-visa online. We will update this link immediately upon any changes to the Vietnam E-visa regulations.
To determine whether a BELGIUM passport bearer is eligible for a Vietnam e-visa, just type the country's name into the search field; the website will then provide all the necessary details for applying for a Vietnam e-visa as a Belgian.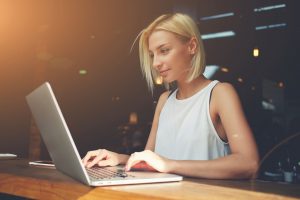 2/ Are Belgians eligible for a Vietnam e-visa in 2023?
We are pleased to tell you that Belgian people may apply for an e-visa for Vietnam in 2023. Although this visa has been blocked for about two years due to Covid-19, BELGIUM passport holders may now submit a visa application and get a Vietnam E-visa prior to visiting the country.
After completing a visa application, Belgians may get a Vietnam e-visa in a matter of minutes. This visa application is totally handled online, so any Belgian with internet connection may submit a visa request at any time.
3/ How can Belgian citizens apply for a Vietnam e-visa in 2023?
All Belgians who fall into one of the above categories may apply for a Vietnam e-visa:
Belgian citizen whose passport is valid for more than six months
Belgians who do not fall under the suspension of entrance provisions of Article 21 of the Law on Foreigners' Entry into, Exit from, Transit Through, and Residence in Vietnam.
Belgians not on Vietnam's immigration black list
Applicants from Belgium who meet the aforementioned requirements may apply for an e-visa to Vietnam. Below are the three actions that Belgian people must take:
Step 1: Fill out the Vietnam E-visa online application form. The picture submitted must be a recent snapshot taken without spectacles, and the data page of the passport must clearly display the individual's identity.
https://www.vietnamimmigration.com/apply-vietnam-visa/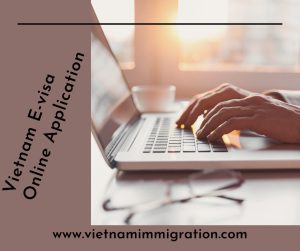 Step 2: Obtain the application number and pay the visa fee using a credit card or debit card;
Step 3: if your visa is accepted, it will be sent to you. Use the E-visa to enter Vietnam after printing it off.
The processing period for a Belgian to get a Vietnam E-visa is three working days. Those desiring a quicker Vietnam E-visa may add the expedited option to their application. Using the Vietnam E-visa urgent service, a Belgian may get a visa approval in one business day.
A PDF version of the Vietnam E-visa will be sent to the applicant when the processing period has passed. Belgians should thoroughly examine the E-visa approval to ensure there are no inaccuracies. When entering Vietnam, BELGIUM passport holders just need to provide their physical passport and E-visa. No additional paperwork are needed.
Please contact us through email at info@vietnamimmigration.com for additional information about the Vietnam E-visa eligibility requirements for Belgians and the application procedure for obtaining a Vietnam E-visa in BELGIUM. After getting your query, we will respond immediately.