2023 Vietnam Visa
Can Portugal passport be exempt from Vietnam visa requirement in 2023? Vietnam Online Visa Application Process for Portugal Nationals
The extended period of quarantine and social isolation caused by Covid-19 has resulted in a rising desire for international travel. It's no secret that Portuguese citizens have discovered Vietnam as one of the world's best vacation spots. Do Portuguese passport holders need a visa to visit Vietnam? To what extent do Portuguese nationals need a visa to enter Vietnam? Here we will find the solution.
1/ Whether or not Vietnam visa will be required for citizens of Portugal in 2023
There is a visa need for Vietnam for certain nations, but not others. Twenty-four nations' nationals do not need a visa to enter Vietnam at this time. They may all visit Vietnam as tourists for 15 days without needing a visa. The Portuguese passport, however, is not accepted. In 2023, Portuguese nationals will still need a valid Vietnam visa to visit the country.
Prior to booking travel, citizens of Portugal need to apply for a visa to enter Vietnam. Flight attendants will ask for passports and visas before allowing anybody on board. Portuguese nationals without a valid Vietnam visa will not be permitted to board flights to the country.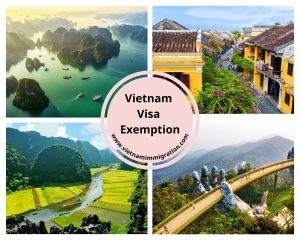 Despite the fact that the Portuguese passport is not on the list of those exempt from needing a visa to enter Vietnam, Portuguese nationals may nevertheless apply for one online in a matter of minutes. Visa on arrival and electronic visas (E-visas) are the two forms of online Vietnam visas that PORTUGAL citizens may get.
To qualify for a Vietnam visa in any of the three ways PORTUGAL citizens may apply, a passport must have at least six months remaining on its validity date.
2/ How to apply Vietnam visa online for PORTUGAL passport 2023?
Those who have a passport from Portugal and have access to the internet may apply for a visa to Vietnam in minutes. Anyone from Portugal may apply for a visa online in the comfort of their own homes and get an electronic response to their application within minutes.
Visa on Arrival (VOA) and the Vietnam e-visa are the two online visa application alternatives available to anyone with a PORTUGAL passport.
2.1/ Process for obtaining Vietnam electronic visa for Portuguese passport in 2023
E-visas for Vietnam are now available online for nationals of 80 countries, including PORTUGAL, until 2023. It is mandatory for PORTUGAL citizens to apply for a Vietnam e-visa before to entering the country. Therefore, all passengers holding a PORTUGAL passport are required to apply for and get a Vietnam E-visa before to boarding.
Those who are citizens of Portugal who would want to apply for an e-visa to Vietnam may do so by visiting this link: https://www.vietnamimmigration.com/apply-vietnam-visa/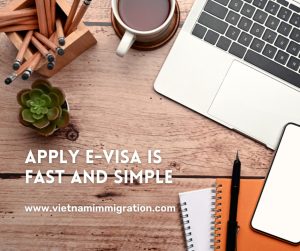 As of February 1, 2017, Vietnam began using an electronic visa system. Although E-visa was temporarily halted, the online application system is now available once again to all interested parties.
A current digital picture of the applicant against a white backdrop is required, as is a scan or digital photo of the applicant's passport. The E-visa application will be processed after the applicant has completed the required fields and uploaded the required photographs. Passport holders from Portugal should expect to get an email with an attached electronic visa three days after applying. Take this printed out with your passport to Vietnam!
2.2/ What is the procedure for acquiring visa upon arrival in Vietnam for PORTUGAL passport in 2023?
Even after the e-visa system was implemented, visa on arrival was still the most prevalent means for Portuguese citizens to get a Vietnam visa. Visas for Portuguese citizens are available "on arrival" at Vietnam's airports. Individuals from Portugal need to apply for a visa acceptance letter before they may board a flight to Vietnam.
It is important to note that the Visa Approval Letter is a separate document from the e-visa issued by the Vietnam immigration department; both documents may be requested for online. Nonetheless, you'll need this visa acceptance letter to get your visa upon arrival at a Vietnamese airport. You won't be able to secure a visa upon arrival without that permission letter.
Only foreign visitors to Saigon (HCMC), Hanoi, Nha Trang, Da Nang, Hai Phong, or Phu Quoc may use the Vietnam visa on arrival service. Vietnam E-visa is required for citizens of Portugal who want to enter the nation through land from a neighboring country.
The steps Portuguese nationals must take to get a visa upon arriving in Vietnam in 2023
Follow these steps to secure your Vietnam visa upon arrival:
1st Step: Apply for an Electronic Visa Approval Letter
Citizens of Portugal may apply for a visa to Vietnam online at https://www.vietnamimmigration.com/apply-vietnam-visa/ and then submit their completed application without having to send in any physical papers. An acceptance letter for a Vietnam visa typically takes 3 business days to process for citizens of PORTUGAL.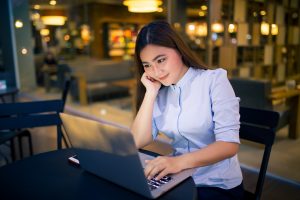 Second, get your visa acceptance letter printed.
Approval letters for visas are sent to the applicants' specified email addresses. Anyone visiting Vietnam from Portugal should have a printed copy of this information with them.
The Third Step: Reserving Your Flight
After getting the visa acceptance letter, PORTUGUESE nationals may book their travel to Vietnam. Those from PORTUGAL may book flights without a visa but will need to present an electronic visa or visa acceptance letter to board.
Phase 4: Touch Down in Vietnam
Passport holders traveling on a PORTUGAL passport are required to submit an application for a visa at the visa-on-arrival counter. To get a visa, one must provide their passport, an approved Visa Letter, and photographs to the immigration officer. Details about your passport, including its number, issuance date, and expiry date, must be included on the visa application form.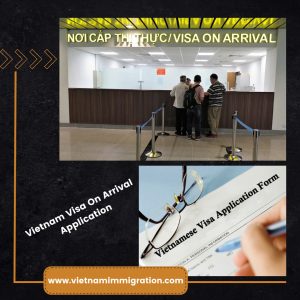 Two photographs of the applicant are required by law, however the office may simply request one; they should only be around 4 by 6 cm in size. Some airports provide kiosks where PORTUGAL nationals may get their pictures taken for a modest cost if they do not already have images that match the criteria.
A Vietnamese visa sticker will be affixed to the inside of the passport of a Portuguese citizen after they wait a few minutes.
In conclusion, travelers with a PORTUGAL passport are mandated to get a Vietnamese visa before entering the country. Tourists from PORTUGAL who want to apply for a Vietnam visa no longer need to make the more time-consuming and expensive trip to an embassy or consulate of Vietnam. In the present time, PORTUGAL passport holders have the option of applying for a Vietnam visa online using either the expedited Vietnam E-visa service or the standard Vietnam visa on arrival service. Please contact us at info@vietnamimmigration.com if you need more specific information on applying for Vietnam visa online with Portuguese passport in 2023.