2023 Vietnam Visa
Are Poland Passport Exempted From Vietnam Visa 2023? Options for Polish Citizens Seeking to Apply for Vietnam Visa Online
Following an extended period of isolation and social withdrawal as a result of Covid-19, there has been an uptick in the number of people interested in going overseas. One of the most popular tourist destinations for those with Polish passports is Vietnam. For going to Vietnam, do POLAND passport need a visa? When traveling to Vietnam with a passport from POLAND, is it possible to enter the country without a visa? Have a look at the solution down below.
1/ Are POLAND Passport Exempted From Vietnam Visa 2023 ?
When traveling to Vietnam with a certain nationality's passport, you may or may not be required to get a visa in advance. To this day, nationals of twenty-four different countries are free from needing a visa in order to enter Vietnam. The majority of them are eligible for a visa exemption scheme that allows them to stay in Vietnam for up to 15 days. However, the passport for POLAND is not included in this list. Even in 2023, inhabitants of POLAND will need to apply for a visa to Vietnam before visiting the country.
Prior to boarding a trip to Vietnam, citizens of POLAND are required to get the necessary paperwork for a Vietnam visa. Before allowing any passengers to board, the employees of the airline will do a visa check on each passenger. People from POLAND who do not possess a valid Vietnam visa will not be permitted to board flights bound for Vietnam.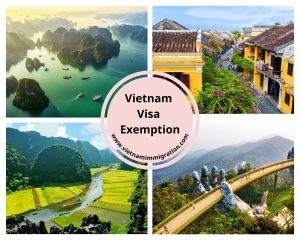 Poland's nationals may still simply apply for a Vietnam visa online, despite the fact that their country's passport is not on the list of countries exempt from requiring a visa to enter Vietnam. Visa on arrival and electronic visas are the two forms of online visas for Vietnam that persons from POLAND may get.
In order for Poles to get a visa for Vietnam, their passports need to have at least six months remaining on them before they expire, regardless of whatever route they employ.
2/ How to make an online application for Vietnam visa using Polish passport in 2023
POLAND passport holders may simply obtain Vietnam visa online using an internet connected device. POLAND folks merely remain at home and submit visa application online, then visa result will be provided to their email.
Visa on Arrival (VOA) and Vietnam e-visa are the two options available to Polish passport holders who want to apply for a visa to Vietnam online.
2.1/ How to apply for an electronic visa to Vietnam with Polish passport in 2023
Citizens of 80 different countries, including Poland, have the opportunity to apply online for an e-visa to enter Vietnam until 2023. E-visa applications for Vietnam must be submitted before travelers from POLAND arrive in Vietnam. Therefore, those holding a passport from POLAND are required to apply for and get an e-visa for Vietnam prior to boarding time.
To submit an application for an electronic visa to Vietnam, citizens of POLAND may go here: https://www.vietnamimmigration.com/apply-vietnam-visa/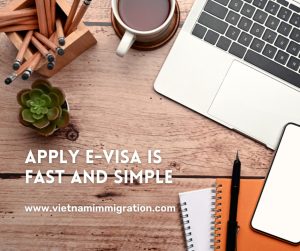 On February 1, 2017, Vietnam began using an electronic visa application system. Despite the fact that E-visa was put on hold for a period of time, the online application system is back up and running and accessible to all applicants as of right now.
Citizens of POLAND are required to have a scan or digital snapshot of their passport in addition to a current digital photo of themselves against a white backdrop (no hats or glasses). The application for an electronic visa for persons from POLAND will be handled when they have provided all of the required information and uploaded any necessary photographs. After three days, those who have a passport valid in POLAND will be sent an email with an electronic visa attached to it. Get this printed out and bring it with you to Vietnam along with your passport!
2.2/ How to Apply for Vietnam Visa on arrival for Polish Passport in 2023?
Before the implementation of the e-visa system, the visa on arrival procedure was the most prevalent method for visitors from POLAND to get a Vietnam visa. In point of fact, citizens of POLAND will be able to get a visa upon arrival in Vietnam if they fly into one of the country's airports. People from POLAND are needed to apply for the visa acceptance letter before they may board a flight to Vietnam.
This formal letter is issued by the Vietnam immigration department, and it may also be requested for online. The Visa Approval Letter is not to be confused with the e-visa in any way, On the other hand, this visa acceptance letter must be shown in order to get a visa upon arrival at a Vietnamese airport. You won't be able to receive a visa on arrival if you don't have the letter of visa approval.
Only travelers landing in one of Vietnam's main international cities (Saigon (HCMC), Hanoi, Nha Trang, Da Nang, Hai Phong, or Phu Quoc) are eligible to get a visa upon arrival in Vietnam. People from POLAND are required to apply for a Vietnam E-visa in order to enter the nation by land crossing from a neighboring country.
The procedure for obtaining a visa to enter Vietnam upon arrival at Vietnamese airport for nationals of POLAND in 2023
The following is a rundown of the steps required to get a visa upon arriving in Vietnam:
Step 1: Apply visa acceptance letter online
Citizens of Poland just need to click and fill out all of the essential information on the online application form for a Vietnam visa acceptance letter, which can be found here: https://www.vietnamimmigration.com/apply-vietnam-visa/ . There is no need to send any physical papers at this time. Processing an acceptance letter for a Vietnam visa for a person from POLAND typically takes around three full working days.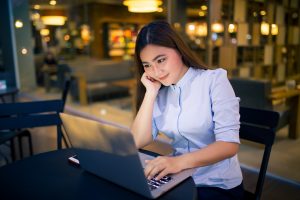 Step 2: Print out visa clearance letter
After it has been granted, a letter of visa approval will be sent to the email address that was recorded in the visa application form. People from POLAND need to have a physical copy printed out and carry it with them when they go to Vietnam.
Step 3: Make your flight reservations.
After getting the visa confirmation letter, people of POLAND should make their flight reservations to Vietnam as soon as possible if they have not already done so. Flights may be purchased without the requirement to provide evidence of a valid visa; nevertheless, Poles will be required to provide either an electronic visa or a visa approval letter in order to be permitted to board the aircraft.
Step 4: Arrive in Vietnam
Passport holders holding a POLISH passport are required to inquire for and receive an application form at the visa-on-arrival counter upon arrival. In order to grant a visa, the immigration officer will ask for the applicant's passport, as well as a Visa Approval Letter and pictures. On the application form for the visa, you will need to fill down crucial information such as your passport number, the date it was issued, and the date it will expire.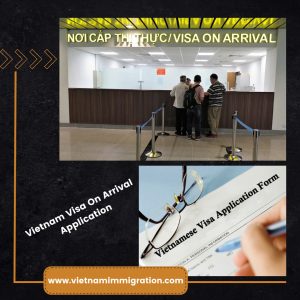 Officially, you are needed to provide two personal photographs, but the office may only ask for one. The dimensions of the photograph should be about equivalent to the official size of 4 cm by 6 centimeters. In the event that inhabitants of POLAND do not have photographs on hand that are suitable for identification purposes, many airports are equipped with kiosks at which such photographs may be procured for a nominal cost.
People from POLAND will get their passports returned with a visa sticker for Vietnam affixed inside after a brief delay, at which point the application process for the visa will be complete.
To summarize, anyone traveling with a POLISH passport are needed to get a visa in order to visit Vietnam. Tourists from POLAND who want to apply for a Vietnam visa no longer need to make direct contact with Vietnamese embassies and consulates as they did in the past. This process, which was often more expensive and time-consuming, has been made obsolete by technological advancements. Both the Vietnam e-visa and the Vietnam visa on arrival are now accessible for Polish passport holders, and those with a Polish passport may pick the method of processing their Vietnam visa application that is the most convenient for them. Please get in touch with us or send an email to info@vietnamimmigration.com if you have any questions on the process of applying for a Vietnam visa online using Polish passport in 2023.