2024 Urgent visa
Travelers from Portugal in Need of an Accelerated Process: Your Last-Minute Vietnam Visa Solution 2024
Dreaming of seeing Vietnam's diverse culture and breathtaking landscapes? Are you a Portuguese traveler? The good news is that we have it for you! You don't have to be concerned about drawn-out visa application procedures or last-minute stress. We're here to provide you the most effective method for quickly acquiring your Vietnam visa. We can help, whether you're a last-minute explorer or just short on time. Say good-bye to worry and welcome to your ideal trip to Vietnam with our accelerated procedure. We'll lead you through the required procedures, crucial paperwork, and insider advice in this thorough guide to help you apply for a visa easily and without difficulty. Pack your luggage and prepare for an exciting vacation across Vietnam's captivating beauties without worrying about a visa!
1/ Understanding the standard application procedure for Vietnamese visa for Portuguese citizens
Portugal nationals must possess a current visa in order to enter Vietnam. Portugal's normal visa application procedure include delivering an application in person or by mail to the Vietnamese Embassy or Consulate. Typically, the procedure include completing an application form, supplying passport photos, and paying the required visa price. Furthermore, applicants must provide their authentic passport, which will be returned with the visa stamped inside.
Depending on the workload of the Embassy or Consulate, the ordinary visa application procedure may take a few days or even weeks. As a result, the standard approach may not be appropriate for you if you intend to travel at the last minute or if you have unforeseen arrangements. Don't give up, however! There is a method created especially for Portuguese tourists in need of an expedited Vietnam visa.
2/ The speedy Vietnam visa alternative for hurried Portuguese travelers
There is an accelerated procedure accessible for Portuguese travelers who suddenly find themselves in need of a Vietnam visa. Without the anxiety and uncertainty of the standard application procedure, our accelerated route enables you to swiftly and effectively secure your Vietnam visa. You may guarantee a straightforward and accelerated visa application process by working with a reputable visa service.
The accelerated procedure operates by avoiding the conventional application procedures and making use of the contacts and experience of a visa agency. As a result of their contacts they've built with Vietnam's appropriate authorities, these organizations can move the visa application through quickly on your behalf. With their assistance, you may get your Vietnam visa in as short as one working hour or as long as two business days, depending on how urgently you need it for your trip.
By using an expedited visa service, you may save time while also having piece of mind that your application is being handled by qualified personnel who are experienced with the procedure. This option ensures that you may start your Vietnam journey without worrying about a visa, which is very helpful for individuals with a tight schedule or who need to travel immediately.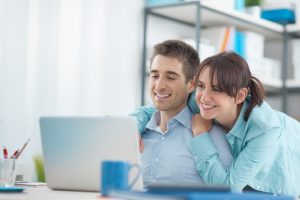 3/ Using a visa agency for a Portuguese person's expedited Vietnam visa has its advantages
Utilizing a visa agency for your Portuguese traveler's expedited Vietnam visa has various advantages. First of all, the process of applying for visas is something that visa offices are well familiar with. Since they are acquainted with the guidelines and processes, they can guarantee that your application is precise and comprehensive. As a result, there are less possibilities that mistakes or omissions may cause your application to be refused or delayed.
Second, visa service providers have developed connections with Vietnam's appropriate authorities. This indicates that they can speed up the visa application procedure on your behalf. Visa services can handle the red tape and get your visa in a fast way, even for last-minute travel arrangements, by using their contacts.
Using a visa service also saves you time and effort. You may depend on the agency's knowledge to manage the procedure for you rather than spending hours doing research and filling out application forms. This gives you more time to concentrate on other aspects of your travel plans, resulting in a less stressful and more pleasurable journey.
Finally, during the application process, visa firms provide client assistance. You may simply get in touch with the agency for support if you have any queries or worries. You may have piece of mind knowing that their professional team is on hand to help you through the procedure and handle any problems that may come up when you apply for a visa.
4/ A step-by-step guidance for Portuguese citizens to get an expedited visa to Vietnam
Let's go through the procedure step-by-step now that you are aware of the advantages of applying for an expedited Vietnam visa via a visa agency.
Pick a trustworthy visa provider: Start by looking up and choosing a reliable visa company that specializes in obtaining quick Vietnam visas for Portuguese visitors. Search for companies with a solid track record of success and good client ratings. If you are unsure about a visa agency, you may apply for a visa with us right away by clicking here: https://www.vietnamimmigration.com/apply-vietnam-visa/
Gather the required paperwork: Make sure you have all the necessary paperwork before starting the visa application procedure. Typically, this consists of a passport that is current and has at least six months left on its validity as well as two passport-sized photos.
Finish submitting the visa application form: Complete and correctly fill out the visa application form. Make sure all the information is accurate by checking it again since any mistakes or omissions might cause delays or rejections.
Send your application to the visa organization: After assembling the required paperwork and finishing the application, deliver your materials to the visa office. They will examine your application and make sure everything is in order before moving further.
Pay the visa fee: The instructions for paying the visa fee will be provided by the visa agency. To prevent any delays in processing, be sure to adhere to their instructions and send the money on time.
Await the acceptance of your visa: After the visa agency receives your application and payment, they will take care of the rest. To hasten the visa approval procedure on your behalf, they will communicate with the relevant Vietnamese authorities.
Obtain a copy of your visa approval: The visa agency will provide you a copy of your visa approval after it has been granted.
You may receive an expedited Vietnam visa easily and fast by following these instructions and working with a reliable visa agency, which will free up your time so you can enjoy your vacation to the best.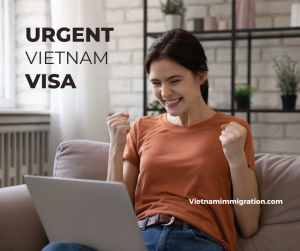 Using an expedited Vietnam visa, you can ease the burden of making last-minute travel arrangements.
Even if you find yourself in need of a last-minute visa, traveling to Vietnam as a Portuguese national doesn't have to be a traumatic affair. You may receive your Vietnam visa swiftly and effectively with an expedited visa application through a reputable service, guaranteeing a hassle-free trip from beginning to end. Portuguese travelers looking for a hassle-free visa application procedure will find the accelerated process to be the best option because to the advantages of hiring a visa agency, such as their knowledge, contacts, and customer service.
Don't worry if you forgot to apply for your Vietnam visa or if you're just a spontaneous explorer. Say good-bye to worry and welcome to your ideal Vietnam vacation with the help of our thorough advice and a reliable immigration service. Let us handle all of your expedited visa requirements as you pack your luggage and get ready for a memorable adventure through the captivating attractions of Vietnam. A happy journey!