2024 Urgent visa
Speed Up Your Vietnam Visa Application in 2024: Expert Advice for New Zealand Citizens Applying for Visa to Vietnam Quickly
Applying for a visa may be a stressful affair, especially if you are traveling to a distant nation such as Vietnam. As a New Zealand citizen, you should understand the visa application process and look into ways to expedite it. This article includes professional advice and step-by-step instructions to assist New Zealand individuals in expediting their Vietnam visa application procedure, assuring a seamless and hassle-free experience.
1/ Overview of Vietnam visa application process for New Zealand citizens
Before going into the advice and stages, it's important to grasp the Vietnam visa application process. As a New Zealand citizen, you have two choices for obtaining a visa for Vietnam: apply at the embassy or consulate or apply online.
To apply for a visa at an embassy or consulate, you must do it either in person or by mail. This usually entails filling out an application form, supplying essential papers such as your passport and pictures, and paying the visa price. If your application is granted, the embassy or consulate will process it and return your passport with the visa stamp.
On the other side, for New Zealand nationals, applying for a visa online is a handy choice. This approach enables you to apply for a visa through the internet. To apply for a visa online, you must fill out an online application form, pay the visa cost, and receive your visa by email.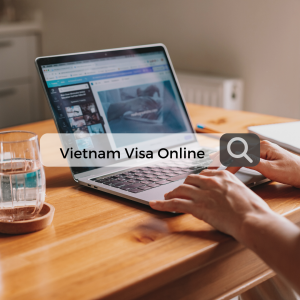 2/ Expert advice on how to expedite Vietnam visa application procedure for New Zealand residents
Now that you have a fundamental grasp of the Vietnam visa application procedure, let's look at some professional ideas for expediting and saving time:
Apply online: This is the quickest and most convenient approach. Use reliable online visa providers that provide safe and quick processing. You may save time and avoid the trouble of visiting the embassy or consulate this way.
Prepare the following papers ahead of time: Gather all essential papers, such as your passport, passport-sized pictures, and visa fee payment, before beginning your visa application. Having these papers available will allow you to finish the application more quickly and prevent delays.
Check your application again: Take special care with the information you offer on your application form. Any errors or inaccuracies might result in delays or even rejection. Check all of the facts, including your passport number, name, and trip dates, to confirm they are right.
3/ Steps to expedite your Vietnam visa application as a New Zealand national
Now that you've had some professional advice, let's go over the specific processes to expedite your Vietnam visa application:
Select the appropriate visa type: Choose the appropriate visa type based on the purpose of your travel. Make sure you apply for the right visa, whether it is a tourist visa, a business visa, or another form.
Fill out the application form: Fill out the application form completely and submit all requested information. Make sure you don't make any errors, since this might cause processing delays.
Fill out your application online: If you want to apply for a visa online, make sure you choose a trustworthy visa agency. Fill in the essential information and make the required payment. Here is the link to rapidly apply for a Vietnam visa: https://www.vietnamimmigration.com/application-vietnam-visa/
Receive your visa approval: Once your application has been completed and accepted, you will be notified through email. Make a duplicate of this visa since you will need it when you arrive in Vietnam.
Finally, applying for a Vietnam visa as a New Zealand citizen may be a simple and straightforward procedure if you follow the professional advice and precise methods outlined in this article. You may save time and speed up the visa application process by applying online, preparing your papers ahead of time, and double-checking your application.
Remember to select the correct visa type, correctly complete the application form, and submit it online through a trustworthy visa service. Following these procedures will ensure a simple and quick visa application process, enabling you to concentrate on planning your trip and enjoying your time in Vietnam.