2024 Urgent visa
Service to Help Austrians Get Their Vietnam e-Visas Rapidly 2024
Is a trip to Vietnam in your future? Don't waste time waiting for your visa to be processed. We are pleased to announce our new accelerated service for Austrian citizens seeking to obtain a Vietnam e-visa in a hurry. Thanks to our streamlined system, you can now get your e-visa in a fraction of the time it used to take. Experts on our team are committed to making your trip go off without a hitch so you can spend your time seeing the sights in beautiful Vietnam. Whether you need an e-visa for business or leisure, our lightning-fast service can get it to you in as little as 2 hours. With our streamlined service, you can say goodbye to long waits and extra anxiety and hello to a more relaxing experience. Why hold off? Let us handle the tedious visa application process while you focus on organizing your trip to Vietnam.
1/ Conventional procedures for obtaining Vietnam visa for Austrians
Visiting Vietnam is a fascinating chance to learn about a fascinating culture. The procedure of applying for a visa, though, can dampen one's enthusiasm. Vietnam visas have traditionally been difficult to secure, taking numerous trips to the embassy and plenty of time waiting around. Visitors from Austria may find this especially inconvenient because it postpones the start of their trip.
It takes time for visas to be processed after applicants fill out long paperwork, submit a variety of supporting papers, and wait for approval. Those with tight schedules or urgent travel plans may find this extremely inconvenient. In addition, worrying about how long it will take to get a visa can be a waste of time.
Visitors from Austria can now easily and swiftly obtain an electronic visa for entry into Vietnam. If you need a visa quickly, but don't want to deal with the headache of the conventional application process, then use our expedited service. Thanks to our experience and hard work, you may spend less time waiting for your e-visa and more time making plans to make the most of your time in Vietnam.
2/ The advantages of Vietnam electronic visa service for citizens of Austria
Travelers from Austria can save time and money by using our Vietnam e-visa service. For starters, it helps you avoid wasting time. With our simplified service, you may apply for a visa online, without leaving the comfort of your own home, avoiding the hassle of the standard application process. There will be no need to stand in line or make several visits to the embassy. The process of applying for an e-visa is quick and easy, taking as little as 2 hours from start to finish.
Second, you may rest easy knowing that we will get the job done quickly. When applying for a visa, it helps to know that you are in the care of knowledgeable experts who are committed to facilitating a quick and painless procedure. Our staff knows exactly what is needed to get a Vietnam e-visa and works hard to get it processed as quickly and accurately as possible. With the potential for issues and delays reduced to a minimum, you may set out on your trip with full confidence.
Our quick service also saves you time, which is a huge plus. It's possible that, as a tourist in Austria, you won't have much time to waste on administrative tasks. Using our service will save you time and energy that would have been spent on completing paperwork and making trips to the embassy. Our fast service makes it so the visa application procedure doesn't get in the way of your trip, whether you're getting ready for business meetings or booking tourism trips.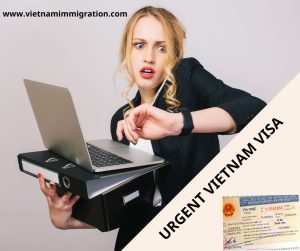 3/ Time-saving benefits of the electronic visa for Austrian tourists
Our accelerated e-visa service is tailored to make the visa application procedure easier for travelers from Austria. The time-consuming and inconvenient process of going to an embassy or consulate in person has been done away with thanks to our online platform. Instead, you can submit your application in its entirety whenever it is most convenient for you, be it at home or in the workplace.
Our streamlined electronic visa service saves you time thanks in large part to the streamlined application process. In order to reduce the amount of time spent filling out the form, we have made it as simple and straightforward as possible. Furthermore, our expert staff is here to help you every step of the way during the application process, from answering any questions you may have to directing you in the right direction.
Our fast service also includes a quick turnaround time for processing, saving you even more time. The standard processing period for a visa application is weeks, however with our service, you may expect a considerably faster result. You can get an e-visa clearance in as little as 2 hours, so you can confidently plan your trip. Those who need to fly quickly or have little time to spare may appreciate this streamlined procedure.
4/ How Austrian citizens can use the fast-track Vietnam e-visa service
Our expedited Vietnam e-visa service makes it easy for Austrian travelers to obtain a visa to Vietnam. To begin the electronic visa application process, please visit our website. You'll find a straightforward form on this page that asks for your name, passport information, and contact data.
https://www.vietnamimmigration.com/apply-vietnam-visa/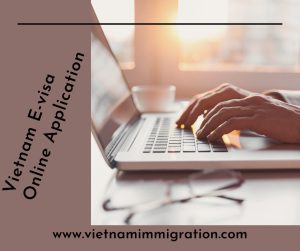 After you submit your completed form, you will be asked to attach any further documentation that may be required. A current passport-sized photo and a scanned copy of your passport are two examples. If there are any anomalies or inaccuracies in your paperwork, the processing of your application could be slowed down.
Once you've submitted your application and any required materials, our team of professionals will evaluate it to make sure you haven't forgotten anything. If we need anything else from you, we will get in touch with you as soon as possible to ask for it. As soon as we receive your fully-completed application, we will start processing it, and we hope to have your e-visa approval to you in as little as 2 hours.
5/ How Austrians can take advantage of Vietnam's speedy online visa application process
In conclusion, our speedy Vietnam e-visa service for Austrian visitors is a game-changer for those who want to experience Vietnam's splendor but don't want to deal with the difficulty of applying for a visa. You may save time, have more peace of mind, and appreciate the ease of our streamlined online platform and skilled team by applying with us.
There is no longer any need to hang around in line or complete piles of paperwork. Our quick service allows you to apply for an e-visa without leaving your house, saving you time and effort that would otherwise be spent traveling to and from an embassy or consulate. In order to avoid unnecessary setbacks, our skilled staff is committed to running a tight ship.
Why hold off? Get the ball rolling on your Vietnam travel plans right now and put your trust in us to expeditiously handle your visa application. Getting a Vietnam e-visa through our fast service will free up more of your time to enjoy the country's rich culture, beautiful scenery, and mouthwatering cuisine. Don't stall for time applying for a visa. If you opt for our fast service, you'll gain access to a streamlined process.