2024 Urgent visa
Easy Methods to Quicken the Procedure for Obtaining a Vietnam Visa for Mongolian Citizens 2024
Mongolian citizens who are interested in traveling to Vietnam should check that they are in possession of the appropriate visa before making travel arrangements. There are ways to shorten the amount of time it takes to receive a visa, even if the procedure itself can take quite a bit of time in some cases. This article will examine the elements that determine the length of time it takes for Mongolian citizens to obtain a visa for Vietnam and will give simple solutions to speed up the process.
1/ The length of time it takes to obtain a Vietnam visa for citizens of Mongolia
The amount of time it takes for Mongolian citizens to receive their Vietnam visas depends on a number of different criteria. The kind of visa that is being filed for is one of the most important considerations. Because the processing period for one visa may be different from that of another, it is essential to select the correct visa category in accordance with the reason for the visit.
The amount of work currently being done at the embassy or consulate that is responsible for processing the visa application is yet another element that might play a role in the total amount of time required. It is possible that the processing time will take longer during busy travel seasons or during the holidays because of the large volume of applications.
The length of time required to process a visa application is also heavily influenced by the quality and thoroughness of the application itself. In the event that an application contains mistakes or is missing information, the embassy or consulate may need to get in touch with the applicant to request clarification or further documentation. This might cause a delay in the processing of the application.
2/ standard processing period for Vietnam visa applications from Mongolian citizens
The standard processing period for Vietnam visa applications submitted by Mongolian citizens is generally between three and seven working days. This timeline takes into account the amount of time it takes for the embassy or consulate to evaluate the application, process the relevant papers, and issue the visa.
When organizing their trip to Vietnam, Mongolian citizens absolutely must remember to include in the necessary amount of time for the visa procedure. It is strongly suggested that the visa application be submitted a considerable amount of time in advance to provide for any unforeseen delays.
3/ The significance of speeding up the visa application procedure for Mongolian nationals
Mongolian citizens who have last-minute travel plans or who have to enter Vietnam on short notice may find that the ability to get an expedited visa is very necessary. Travelers have a better chance of avoiding last-minute issues or the possibility of missing their scheduled vacation if the time it takes to obtain visas is sped up.
In addition, decreasing the amount of time required to obtain visas can provide passengers a sense of calm and alleviate some of their worry. They are able to concentrate on the planning of other parts of their vacation since they are confident that their visa will be approved fast.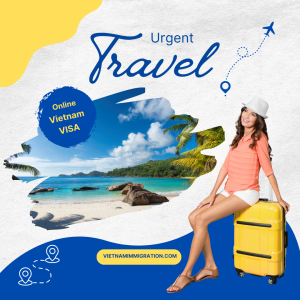 4/ Helpful hints to speed up the application procedure for Vietnamese visas for Mongolian citizens
Mongolian citizens who wish to apply for a visa to visit Vietnam can speed up the processing of their documents by adhering to a few simple guidelines. You might want to take into consideration the following suggestions in order to speed up the Vietnam visa process:
Making use of a reliable visa service in order to speed up the processing time
Utilizing the services of a reputed visa agency is one of the easiest and most effective methods to shorten the amount of time required to process a visa application. These firms have specialized knowledge and years of experience in managing visa applications, allowing them to swiftly navigate the procedure. They have built ties with many embassies and consulates, which can assist in reducing the amount of time required for the processing of applications.
In the event that you are not familiar with any visa agencies, you can utilize our service by clicking here. We provide an emergency visa service that can assist you obtain a visa in only a few hours, as follows: Apply for a Vietnam visa at this website: https://www.vietnamimmigration.com/apply-vietnam-visa/
submitting an application for a visa that is comprehensive and accurate
It is absolutely vital for Mongolian citizens to submit a visa application that is thorough and correct if they want to prevent any needless delays. This involves supplying all of the relevant paperwork, such as a valid passport, pictures in the appropriate size for passports, and any supporting documents that are particular to the kind of visa being applied for.
Before submitting the application, it is important to do a thorough review of it to check for any errors or information that may be missing. This may help save valuable time and eliminate the need for further communication with the embassy or consulate.
Using a processing method that is considered express or hurry
There are visa services that offer express or rapid processing for an extra price, such as those that deal with visas. Mongolian citizens can considerably cut the amount of time it takes for their visa application to be processed by choosing for these additional services. Express processing may typically be finished within one to two business days, or even a few hours, guaranteeing a prompt visa acceptance. In some cases, it can even be done within a few hours.
Taking advantage of expedited or VIP visa services
Those who want the quickest possible turnaround time for their visa application can take advantage of the priority or VIP visa processing services. These services put an emphasis on the processing of the visa application, which results in a significantly reduced turnaround time. Although the cost of these services may be higher, their use to Mongolian citizens with time-sensitive travel arrangements cannot be overstated.
To summarize, if you are a citizen of Mongolia, acquiring a visa to enter Vietnam does not have to be a time-consuming procedure. Mongolian citizens may secure a smooth and quick visa approval procedure for themselves by being familiar with the elements that impact the processing time and by adhering to the straightforward strategies to speed up the process.
Utilizing a reputable visa agency, submitting an application that is full, selecting for express processing services, or making use of priority or VIP services are all ways that Mongolian people may assist reduce the amount of time it takes to obtain a Vietnam visa. If tourists take advantage of these tactics, they will be able to concentrate on enjoying their vacation to Vietnam without having to worry about encountering any unneeded delays.