2024 Urgent visa
Your Guide to Obtain a Vietnam Visa in a Hurry if You're Irish and in Need of an Expedited Procedure 2024
Do you, as an Irish traveler, long to explore Vietnam's vibrant culture and breathtaking landscapes? We have excellent tidings to share with you! There is no need to be concerned with protracted visa application processes or last-minute distress. Our guide is here to provide you with the ultimate solution for quickly obtaining your Vietnam visa. Whether you are an impulsive adventurer or simply ran out of time, we have you covered. With our expedited procedure, you can say farewell to tension and welcome to your ideal vacation in Vietnam. In this exhaustive guide, we will take you through the necessary stages, essential documents, and expert advice to ensure a streamlined and trouble-free visa application process. Therefore, prepare your luggage and get set for an unforgettable voyage through the alluring marvels of Vietnam – without any visa concerns!
1/ Understanding the normal Vietnam visa application procedure for Irish citizens
Irish citizens are required to possess a valid visa in order to enter Vietnam. The standard visa application procedure for citizens of Ireland involves submitting an application in person or by correspondence to the Vietnam Embassy or Consulate. Typically, the procedure involves completing out an application form, supplying passport photographs, and paying a visa fee. Applicants must also submit their authentic passport, which will be returned to them with the visa inscribed inside.
Depending on the Embassy's or Consulate's volume of work, the normal visa application process can take several days or even weeks. Thus, if you are a last-minute traveler or have unanticipated travel plans, the standard procedure may not be suitable for you. Nonetheless, do not despair! There is a solution designed specifically for Irish travelers requiring an expedited Vietnam visa.
2/ The expedited Vietnam visa service for Irish travelers traveling at last minute
A expedited application process is available for Irish travelers who require a Vietnam visa at the eleventh hour. This expedited procedure enables you to obtain your Vietnam visa swiftly and efficiently, without the tension and uncertainty of the standard application procedure. By utilizing a reputable visa agency, you can ensure a streamlined and expedited visa application process.
The expedited process works by avoiding traditional application methods and instead relying on the connections and expertise of a visa agency. These agencies have cultivated relationships with the relevant Vietnamese authorities, allowing them to expedite the visa application process on your behalf. Depending on the urgency of your travel arrangements, you can obtain a Vietnam visa with their assistance in as little as one hour to two business days.
Using an expedited visa service not only saves you time, but also gives you peace of mind, knowing that your visa application is being handled by professionals who are familiar with the procedure. This solution is especially advantageous for those with limited time or who must travel urgently, ensuring that you can commence on your Vietnam adventure without visa-related concerns.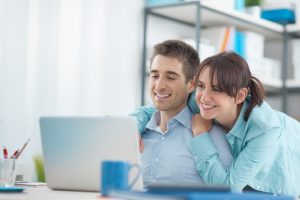 3/ Benefits of using a visa agency for an expedited Vietnam visa for Irish citizens
As an Irish traveler, there are a number of advantages to using a visa agency to obtain a Vietnam visa expedited. Visa agencies have extensive knowledge and experience of the visa application process. They are familiar with the requirements and procedures, ensuring that your application is complete and accurate. This decreases the possibility of your application being rejected or delayed due to errors or omissions.
Second, visa agencies have established relationships with Vietnam's relevant authorities. This indicates that they are able to expedite your visa application process. By leveraging their connections, visa agencies can navigate bureaucracy and obtain your visa expeditiously, even for last-minute travel arrangements.
Using a visa agency will also save you time and effort. Instead of spending countless hours researching and filling out application forms, you can rely on the agency's expertise to manage the process on your behalf. This allows you to devote your time to other travel preparations, ensuring a stress-free and enjoyable experience.
Finally, visa agencies offer customer service throughout the application process. You can easily reach out to the agency for assistance if you have any questions or concerns. Their knowledgeable staff is available to guide you through the process and resolve any potential issues, providing you with peace of mind throughout the visa application process.
4/ Detailed instructions on how Irish citizens can obtain a Vietnam visa in a hurry
Now that you are aware of the advantages of using a visa agency for an expedited Vietnam visa, let's navigate through the procedure.
Select an established visa agency: Start by researching and selecting a reputable visa agency specializing in expedited Vietnam visas for Irish travelers. Consider agencies with positive consumer feedback and a history of success. If you do not know of any visa agency, you can click here to apply for an urgent visa with us: https://www.vietnamimmigration.com/apply-vietnam-visa/ .
Compile the required paperwork: Before initiating the visa application procedure, ensure that you have all required documents. This typically includes a legitimate passport with at least six months of validity remaining, as well as passport-sized photographs.
Fill out the application for a visa: Complete the visa application form with precision and care. Verify the completeness and accuracy of all the information, as errors or omissions may result in delays or rejections.
Provide the visa agency with your application: Once you have gathered the necessary documents and completed the application form, submit them to the visa agency. Before moving forward, they will evaluate your application to ensure everything is in order.
Pay the visa fee. The visa agency will instruct you on how to pay the visa fee. To avoid processing delays, ensure that you adhere to their instructions and submit the payment promptly.
Await visa approval: Once your application and fee have been submitted, the visa agency will manage the remainder. On your behalf, they will coordinate with the Vietnamese authorities to expedite the visa approval procedure.
Receive your visa approval: Once your visa has been authorized, the visa agency will issue you a visa approval.
By following these steps and utilizing the services of a reliable visa agency, you will be able to obtain your expedited Vietnam visa swiftly and easily, allowing you to focus on savoring your trip to the utmost.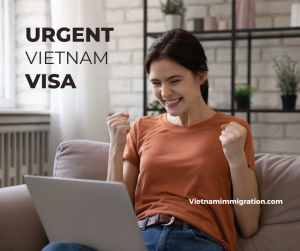 5/ Concluding that an expedited Vietnam visa makes last-minute travel arrangements stress-free
Even if you find yourself in need of a visa at the eleventh hour, traveling to Vietnam as an Irish citizen need not be distressing. By employing an expeditious visa procedure through a reputable agency, you can acquire your Vietnam visa swiftly and efficiently, ensuring a seamless journey from beginning to end. The advantages of using a visa agency, such as their expertise, established connections, and customer service, make the expedited process the ideal option for Irish travelers desiring a hassle-free visa application process.
Whether you are a spur-of-the-moment traveler or simply ran out of time to apply for a Vietnam visa, there is no need to worry. With our comprehensive guide and the assistance of a reputable visa agency, you can say farewell to tension and say welcome to your ideal vacation in Vietnam. Prepare for an unforgettable journey through the enchanting marvels of Vietnam, and let us take care of your expedited visa requirements. Travel well!