2024 Urgent visa
How Czech Travelers Can Avoid the Stress of a Last-Minute Visa Application for Vietnam 2024
Czech tourists visiting Vietnam may have a memorable and life-changing experience. However, getting a visa is a major hassle for many tourists, especially those who try to arrange a trip at the last minute. Czech citizens who are planning a trip to Vietnam should familiarize themselves with the steps required to secure a visa in a hurry. The purpose of this article is to help Czech citizens who need a visa to Vietnam quickly obtain one without having to worry about missing out on their vacation.
1/ The critical Vietnam visa procedure for Czech citizens
If all the processes are taken seriously, getting an emergency visa for Vietnam is relatively easy. The first step for Czech citizens planning a trip abroad is to research the specific sort of visa they will need. It is crucial to determine the correct category before submitting an application for any type of visa, including those issued for tourism, business, and other purposes.
Once the appropriate visa category is identified, Czech citizens traveling to Vietnam can submit an urgent application using the Vietnam E-visa website. The application form needs to be filled out thoroughly and correctly. In order to ensure that the visa application is processed without any delays, it is important to double check all of the information.
2/ Detailed information for Czech citizens seeking an emergency Vietnam visa
Czech citizens must meet specific standards established by the government of Vietnam in order to qualify for an emergency visa to enter the country. The following paperwork is often necessary:
Travelers from the Czech Republic need at least six months left on their passport's expiration date in order to enter Vietnam.
Passport-sized Photos: To apply for a visa, you'll need two passport-sized photos taken within the last six months. The pictures have to be the right size and have the right backdrop color.
3/ here are some helpful hints when applying for a visa to Vietnam
Follow these suggestions to make sure your Czech visa application goes off without a hitch:
Think Ahead: Planning and applying for a Vietnam visa in advance is highly recommended. This will give you plenty of time to compile the necessary paperwork and prevent a flurry at the last minute.
Check Your Paperwork Twice: Czech nationals applying for a visa should double-check their application packets for errors and missing information before submitting them. Incomplete or incorrect applications increase the likelihood that a visa will be denied.
Consult a Specialist: Hiring the services of a reliable visa agency can simplify and streamline the application process. Travelers from the Czech Republic can save time and hassle by working with a visa service, which has experience processing urgent visa applications and can guide them through the entire procedure.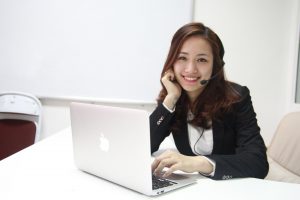 4/ Finding a reliable visa service for fast Vietnam visa issuance
Czech tourists needing an urgent visa should give careful consideration to a few key aspects when selecting a visa provider. First, the company must have a history of efficiently processing emergency Vietnam visa requests. You can learn a lot about an agency's efficacy and dependability by reading evaluations written by its former clients.
Furthermore, the visa agency should have a clear and simple procedure, keeping Czech passengers apprised of their application status at all times. In case any questions or problems develop throughout the visa application process, prompt communication and a dedicated customer support team are essential.
If you need a visa to Vietnam quickly but don't know a reputable visa agent, you can access our service at https://www.vietnamimmigration.com/apply-vietnam-visa/ .
In conclusion, it could appear daunting at first to secure an urgent Vietnam visa for Czech travelers. However, Czech visitors may secure a simple and stress-free visa application procedure with careful planning, accurate documentation, and the support of a reputable visa office. Czech citizens seeking an urgent Vietnam visa can get one by following the advice in this guide and learning from the mistakes made by other visitors. Get your urgent Vietnam visa today and skip the lines at the embassy.