2024 Urgent visa
How to Get an Instant Vietnam Visa for Austrian Tourists in Just One Hour Unlock the Ultimate Vietnam Adventure 2024
Are you a traveler from Austria who is thinking about going to Vietnam? Wonderful news! There has never been a time when obtaining a visa for Vietnam was simpler. As a result of the launch of the rapid Vietnam visa service, it is now possible to acquire a visa for Vietnam in just one hour. No more wasting time standing in line at the embassy or wasting time with the cumbersome documentation they required. Your travel experience will be less stressful as a result of this streamlined procedure, which prioritizes efficiency and convenience. Whether you are traveling to Vietnam for business or pleasure, taking advantage of the rapid Vietnam visa service enables you to devote your attention solely to having a good time rather than stressing out over the various administrative requirements that must be met. Within the next few paragraphs, we will walk you through the straightforward steps that are necessary to secure a visa for Vietnam in under an hour. Therefore, let's jump right in and find out how you may expedite the application process for your visa so that you can start your journey across Vietnam without any interruptions.
1/ The conventional approaches that Austrian nationals can take to obtain a visa for Vietnam
In the past, obtaining a visa for a trip to Vietnam may be a time-consuming and difficult process for Austrian people who were considering making the trip. In the past, applicants were required to make their case directly to the Vietnamese embassy or consulate, either in person or over the mail. This frequently required the individual to wait in lengthy lines, fill out various forms, and present a variety of supporting papers including a passport, pictures, and evidence that travel arrangements had been made. Depending on how busy the embassy is, the visa application could take anywhere from a few days to several weeks to be processed.
Not only did this procedure take a lot of time, but it also caused a lot of worry for many different travelers. To guarantee that all of the relevant paperwork were in order and that they were filed within the allotted amount of time, it was necessary to engage in meticulous preparation and coordination. In addition, the submission of an application that contains any errors or information that is missing could result in delays or possibly the denial of a visa.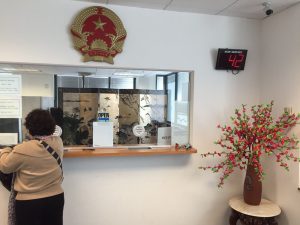 The many advantages that come with obtaining a quick visa for Vietnam for Austrian citizens
The advent of a service that provides fast visas for Vietnam has completely altered the process that Austrian nationals must go through in order to receive their visas. This brand-new service provides a variety of advantages that make the procedure of applying for a visa more brisk, uncomplicated, and stress-free.
The ease and quickness with which the visa can be acquired is among the most significant benefits offered by the immediate Vietnam visa service. You can now receive your visa in just one hour, as the name says, which is really convenient. This implies that you can still receive your visa on time and without any problem, even if you made your travel plans at the eleventh hour or if you have an urgent business trip coming up.
Another advantage is the ease of the application procedure, which may be completed online. With the help of the quick Vietnam visa service, you will be able to submit an application for your visa without leaving the convenience of your own home or place of business. All that is required is a connection to the internet as well as a computer or mobile device. This prevents you from having to make a trip to the embassy in person or send documents through the mail, which saves you both time and effort.
In addition to this, the application process is simplified when you use the rapid Vietnam visa service. The application form can be filled out online and is simple and clear, needing only the most basic information such as your passport information, travel dates, and the reason for your visit. This lowers the likelihood of the application containing errors or omissions, hence reducing the likelihood that it will be delayed or rejected.
2/ How does the service to obtain an immediate visa for Vietnam function for nationals of Austria?
The fast Vietnam visa service is an online platform that provides citizens of Austria with the ability to apply for, as well as get, their Vietnam visa in a prompt and effective manner. The procedure is uncomplicated and may be finished in a short amount of time by following a few easy procedures.
You will need to go online to the website of the rapid Vietnam visa provider in order to get the procedure started. In this section, you will discover all of the pertinent information as well as the instructions that will lead you through the process of applying for the position.
The first thing you need to do is complete the application form that's available online. You will be needed to supply fundamental information such as your name, the particulars of your passport, the dates of your travel, and the reason for your visit. Be sure to check and recheck all of the information before submitting the form in order to eliminate the possibility of making any typos or errors.
After you have finished filling out the application form, you will be taken to the page where you can make your payment. The fee for the visa can be paid for in a safe manner online using any major credit or debit card. The cost will change based on the kind of visa and how long you plan to remain in the country.
Following the completion of the financial transaction, the quick Vietnam visa agency will investigate the details of your application. This takes a few minutes of your time on average. After the approval has been given, an email with an attached visa approval will be sent to you. This visa is evidence that you have been authorized to enter Vietnam and that you do not require a permit to do so.
In the end, you will need to print out the visa approval and bring it, together with your passport, to the immigration checkpoint when you arrive in Vietnam. You will be required to go through the immigration process at the airport, where the validity of your visa will be checked.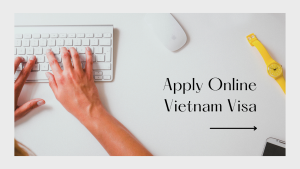 3/ Documents that Austrian people need to have in order to get a quick visa for Vietnam
In order to submit an application for an immediate visa to Vietnam, nationals of Austria need to have the following documents on hand:
A passport in good standing: Your passport must have a minimum of six months of validity remaining when you enter Vietnam from the day you entered the country. In addition to it, at least one page should be left blank for the visa stamp.
Photographs in the required size for passports: When applying for an immediate visa, you will need to submit some recent images that are the size of a passport. The photograph needs to fulfill the usual specifications, which include having a white background and a distinct representation of the subject's face.
4/ The step-by-step approach that Austrian nationals can follow to obtain an immediate visa for Vietnam
Now that you are familiar with the advantages and prerequisites of the rapid Vietnam visa service, let's go step-by-step through the process of getting your visa in one hour.
Visit the fast Vietnam visa service's official website as the first step in the process. Apply for a Vietnam visa at this website: https://www.vietnamimmigration.com/apply-vietnam-visa/ . Take some time to acquaint yourself with the process and the requirements by reading the information that has been supplied.
Step 2: Complete the application form that can be found online. Please include information that is correct and full, including information about your passport, travel dates, and the purpose of your visit. Check the form again before sending it in to ensure that there are no typos or other issues.
Step 3: Once you have arrived at the payment page, you will be able to make a safe payment for your visa charge using a credit or debit card. The cost of the charge will vary according to the kind of visa and the length of stay.
Step 4: The quick Vietnam visa agency will assess your application after the payment has been made and after they have received it. This takes a few minutes of your time on average. A confirmation email will be sent to you shortly.
In the fifth step, you will need to print off the visa approval and bring a copy of it with you when you go to Vietnam. Be sure to bring the original copy of your passport with you as well.
Step 6: Immediately upon touching down in Vietnam, make your way to the immigration checkpoint. Please present your passport and the authorisation for your visa.
Many congratulations to you! Within the space of an hour, you were able to successfully secure your Vietnam visa. You are free to start your journey through Vietnam without any further delays or concerns at this time.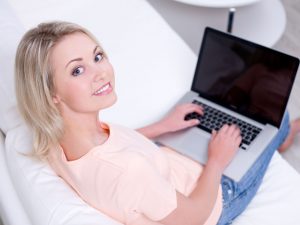 5/ frequently asked questions on the fast visa service for Vietnam that is available to Austrian people
The service for obtaining a fast visa for Vietnam, is it open to all Austrian citizens?
A: If you are an Austrian citizen and you meet the conditions for entrance into Vietnam, then you are eligible to use our fast visa service for Vietnam.
My question concerns whether or not I am able to use the instant Vietnam visa service for multiple entries.
The fast Vietnam visa service does, in fact, provide both single-entry and multiple-entry visas for customers to choose from. Whenever you are filling out the online application form, it is imperative that you choose the appropriate option.
If I don't want to use the fast visa service, may I apply for a visa when I arrive at the airport instead?
A: The answer is yes; you are able to submit an application for a visa upon arrival at the airport. On the other hand, the immediate Vietnam visa service provides a quicker and more comfortable alternative, which is especially helpful if you want to avoid standing in large lines and waiting for extended periods of time.
If my application for a visa is denied, what steps would be taken next?
A: In the extremely unlikely event that your application for a visa is denied, you will be refunded the entire cost of the visa in its entirety. Having said that, it is absolutely necessary to check that you fulfill all of the requirements and offer correct information when applying for the position.
If I wish to extend my stay in Vietnam for a longer period of time, can I get my visa extended?
A: While you are in Vietnam, it is feasible for you to extend the validity of your visa. You can seek assistance with the process of extending your visa by getting in touch with either the immigration office or a visa service business.
6/ Conclusions and concluding remarks on how citizens of Austria might obtain a Vietnam fast visa in one hour
Citizens of Austria have never had it simpler to obtain a visa for the country of Vietnam. Because of the advent of the rapid Vietnam visa service, it is now possible to receive your visa in a matter of just one hour, doing away with the prerequisite of extensive paperwork and prolonged waiting periods. You won't have to worry about being held up or missing out on any of the fun on your vacation in Vietnam because to the streamlined and user-friendly approach that's in place.
You may expedite the processing of your visa application and get started on your trip to Vietnam without any problem if you follow the straightforward steps that are detailed in this article. Don't forget to gather all of the relevant documents, carefully fill out the online application form, and make the appropriate payment. When you have your letter of approval for your visa in hand, you will be prepared to experience all that Vietnam has to offer, including its lively culture, magnificent scenery, and delectable cuisine.
Therefore, you shouldn't let the procedure of applying for a visa slow you down. Unlock the greatest adventure possible in Vietnam, and get started organizing your vacation right away.