2024 Urgent visa
Your Last-Minute Vietnam Visa Solution: A Guide for Indian Travelers in Need of a Quick Process 2024
Do you want to explore Vietnam's vibrant culture and gorgeous scenery as an Indian traveller? We have some exciting news for you! There's no need to stress about long visa applications or last-minute panic. Our advice will give you with the best solution for acquiring your Vietnam visa quickly. We've got you covered, whether you're a spontaneous adventurer or simply ran out of time. Say goodbye to stress and hello to your dream Vietnam vacation with our streamlined procedure. We'll walk you through the necessary stages, required paperwork, and expert advice in this complete guide to ensure a seamless and hassle-free visa application experience. So pack your luggage and prepare for a memorable tour across Vietnam's magical marvels – visa-free!
1/ Recognizing the standard Vietnam visa application process for Indians
When it comes to visiting Vietnam, Indian citizens must have a valid visa. The usual visa application process for Indian citizens include submitting an application to the Vietnam Embassy or Consulate in person or by mail. Filling out an application form, giving passport images, and paying the visa fee are all part of the procedure. Applicants must also submit their original passport, which will be returned with the visa stamped inside.
Depending on the workload of the Embassy or Consulate, the ordinary visa application process can take several days or even weeks. This implies that if you're a last-minute traveler or have unforeseen travel plans, the standard approach may not be appropriate for you. Don't give up hope! There is a method built exclusively for Indian travelers who require an expedited Vietnam visa.
2/ The expedited Vietnam visa alternative for Indian last-minute travelers
An accelerated method is offered for Indian travelers who require a Vietnam visa at the last minute. This accelerated approach helps you to secure your Vietnam visa fast and efficiently, without the stress and uncertainty that comes with the standard application process. You may secure a smooth and speedy visa application process by working with a reputable visa service.
The expedited process works by avoiding regular application methods and instead relying on the contacts and skills of a visa service. These organizations have developed links with the appropriate authorities in Vietnam, allowing them to speed the visa application procedure on your behalf. Depending on the urgency of your trip plans, you can receive your Vietnam visa in as little as one working hour to two business days with their assistance.
Using an expedited visa service not only saves you time, but it also gives you peace of mind, knowing that your visa application is being handled by professionals who understand the procedure. This approach is especially useful for people with limited time or who need to travel quickly, ensuring that you can go on your Vietnam vacation without worrying about visas.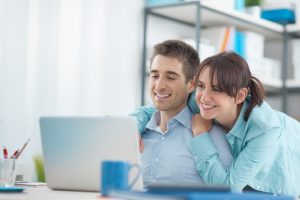 3/ The Advantages of Using a Visa Agency for an Expedited Vietnam Visa for Indians
As an Indian traveller, there are various advantages to using a visa agency for your expedited Vietnam visa. First and foremost, visa bureaus are well-versed in the visa application process. They are conversant with the rules and procedures, ensuring the accuracy and completeness of your application. This lowers the likelihood of your application being denied or delayed as a result of errors or omissions.
Second, visa agencies have built links with Vietnamese authorities. This implies they can speed up the visa application procedure on your behalf. Visa agencies can manage the bureaucracy and secure your visa in a fast way, even for last-minute travel plans, by leveraging their contacts.
Using a visa service also saves you time and effort. Rather than spending hours researching and filling out application forms, you can depend on the agency's competence to handle the procedure for you. This frees up your time to concentrate on other aspects of your trip, delivering a stress-free and pleasurable experience.
Finally, visa firms offer customer service throughout the application procedure. If you have any questions or issues, you can easily contact the agency for help. Their skilled staff is on hand to advise you through the procedure and address any concerns that may arise, providing you with piece of mind during the visa application process.
4/ Step-by-step instructions for acquiring an expedited Vietnam visa for Indian citizens
Now that you understand the advantages of using a visa agency for an expedited Vietnam visa, let's go over the procedure step by step.
Select a reliable visa agency: Begin by researching and choosing a reputable visa firm that specializes in expedited Vietnam visas for Indian visitors. Look for companies who have a good reputation and a track record of achievement. If you don't know a visa agency, you can apply for an urgent visa with us here: https://www.vietnamimmigration.com/apply-vietnam-visa/
Gather the following documents: Make sure you have all of the necessary paperwork before beginning the visa application process. A valid passport with at least six months of validity remaining, as well as passport-sized pictures, are usually required.
Fill out the visa application form: Fill out the visa application form completely and accurately. Check all of the information to guarantee its completeness, as errors or omissions may result in delays or rejections.
Send your visa application to the visa agency: Submit all required documents and the application form to the visa agency once you have obtained all essential paperwork. Before proceeding, they will evaluate your application and confirm that everything is in order.
Pay the visa fee: The visa agency will explain how to pay the visa charge. To avoid delays in processing, make sure to follow their rules and send the payment on time.
Await visa approval: Once you've submitted your application and payment, the visa agency will handle the rest. They will communicate with the relevant authorities in Vietnam on your behalf to accelerate the visa approval procedure.
Obtain your visa approval: Once your visa has been approved, the visa agency will issue you a visa acceptance letter.
By following these procedures and working with a reputable visa agency, you may receive an expedited Vietnam visa swiftly and easily, enabling you to focus on enjoying your trip to the utmost.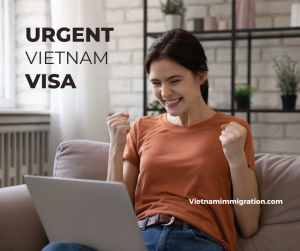 5/ In conclusion, an expedited Vietnam visa will make your last-minute travel arrangements less stressful.
Traveling to Vietnam as an Indian citizen does not have to be a stressful experience, even if you require a visa at the last minute. You may receive your Vietnam visa quickly and efficiently by using an expedited visa process through a trusted firm, assuring a seamless journey from start to finish. The advantages of employing a visa agency, such as their expertise, existing connections, and customer service, make the expedited process the ideal alternative for Indian travelers looking for a hassle-free visa application experience.
Don't worry whether you're a spontaneous explorer or simply ran out of time to apply for your Vietnam visa. You may say goodbye to stress and hello to your perfect Vietnam vacation with our complete advice and the support of a reliable visa agency. Pack your bags, get ready for a memorable adventure across Vietnam's captivating beauties, and let us handle your accelerated visa requirements. Travel safely!