2024 Urgent visa
The Quickest Vietnam eVisa Service 2024: How Czech Citizens Can Quickly Obtain Vietnam E-visa
Vietnam has grown in popularity among Czech tourists in recent years. Vietnam's increasing popularity among Czech tourists is not surprising given the country's abundance of historical sites, beautiful natural scenery, and bustling urban centers. However, a typical problem for Czech citizens arranging a vacation to Vietnam is waiting for their visa to be approved. The standard visa application procedure is tedious and time-consuming, and it frequently causes delays that prevent travelers from leaving when originally scheduled. The quickest Vietnam e-visa service is available as a solution.
One of the most common problems Czech citizens have while applying for a visa to Vietnam online is a lengthy approval procedure
Czech citizens, in particular, may find the time and effort required to get a Vietnam visa to be excessive. The lengthy processing time of Czech applicants' Vietnam e-visas is a widespread complaint. Many things, such an excessive number of applications or missing materials, might contribute to this holdup. Travelers who are anxious to see everything that Vietnam has to offer may get frustrated by the lengthy visa processing process, regardless of the cause.
There is a rising need for a quick and dependable Vietnam e-visa service as more and more Czech citizens choose Vietnam as their vacation destination. Visa applications should be straightforward and quick to complete so that travelers may concentrate on organizing their vacation rather than dealing with bureaucratic red tape. Czech citizens may rest easy knowing their Vietnam e-visa application will be completed swiftly and effectively if they choose a reputable and trustworthy agency.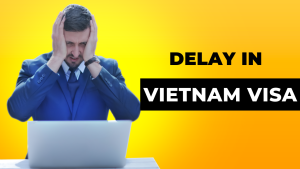 Learning about the quickest online visa application for Vietnam for Czech citizens
Czech citizens may quickly and easily acquire their Vietnam visa with the quickest Vietnam e-visa service. Travelers may now apply for their visas online and obtain approval in as little as 4 hours thanks to this service, which simplifies the whole procedure. The most efficient Vietnam e-visa agency collaborates closely with the Vietnamese government to fast-track visa applications. Czech citizens may escape the hassle and time-consuming wait that comes with applying for a visa by using this service.
Why Czech citizens should choose the quickest Vietnam e-visa service
Using the quickest Vietnam e-visa service has several advantages for Czech citizens. Time is saved, for starters. It may take many weeks, or even months, to acquire visa acceptance via the standard application procedure. The processing time for the quickest Vietnam e-visa service is drastically reduced, with approvals being issued in as little as 4 hours. This implies that Czech citizens may change their plans or itineraries at the last minute without worrying about their visa applications being delayed.
With the quickest Vietnam e-visa service, you may travel worry-free. This firm guarantees rapid and accurate visa processing by maintaining good relationships with relevant Vietnamese government agencies. Because of this, visitors may submit their visa applications with more confidence and less fear of rejection. Czech citizens may relax and enjoy their time in Vietnam thanks to the quickest Vietnam e-visa service.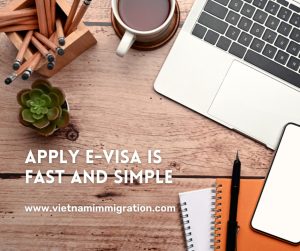 here's how Czech citizens may speed up the application procedure for an e-visa to Vietnam.
https://www.vietnamimmigration.com/apply-vietnam-visa/ is the website to use for the quickest Vietnam e-visa service.
Please include as much detail as possible in the online application form.
Scan and upload your picture ID and passport copies.
Visa costs must be paid online in a secure environment.
You must apply for a visa and then wait for it to be approved.
You must check your email for the authorized e-visa within 4 hours.
Get a printout of the e-visa and show it at the Vietnam airport.
The quickest Vietnam e-visa service is, in short, a game-changer for Czech citizens who want to go to Vietnam. This service expedites the granting of a visa, making it more accessible to those in need of one. The quickest Vietnam e-visa service is the best option for Czech citizens seeking to streamline the Vietnam e-visa application procedure thanks to its time-saving, worry-free, and user-friendly features. If you want to visit Vietnam without any visa hassles, you should use the quickest Vietnam e-visa service available.