2024 Urgent visa
Avoiding Last-Minute Travel Problems: A Guide for Indians Seeking an Urgent Vietnam Visa 2024
Indian travelers can have a thrilling and enlightening experience in Vietnam. However, obtaining a visa is one of the most common difficulties for travelers, particularly when planning a last-minute trip. Indian travelers must grasp the process of obtaining an urgent Vietnam visa in order to have a pleasant and trouble-free trip. This guide seeks to provide valuable insights and strategies for obtaining an urgent Vietnam visa, allowing Indian travelers to enjoy their trip without any unnecessary tension.
1/ Understanding the essential Vietnam visa procedure for Indian tourists
If the necessary steps are meticulously followed, obtaining an essential visa for Vietnam can be a simple process. Based on the purpose of their trip, Indian visitors must first determine which form of visa they require. Whether you are applying for a tourist visa, a business visa, or a visa for another purpose, you must first determine the correct category.
Indian travelers can register for an urgent Vietnam visa on the Vietnam E-visa website once the visa type has been determined. The application form must be precisely filled out with all required information. It is recommended to double-check the information to avoid making any mistakes that could delay the visa processing.
2/ Requirements for Indian travelers to acquire an essential Vietnam visa
Indian travelers seeking an essential Vietnam visa must satisfy certain requirements established by the Vietnamese government. Typically, the following documents are required:
Indian visitors to Vietnam must possess a passport that has at least six months of validity remaining from the date of entry.
Passport dimensions Digital images: Two recent photographs in passport format are required for the visa application. The photographs must adhere to the specifications regarding size and background color.
3/ Suggestions for a successful and hassle-free Vietnam visa application
Indian travelers should consider the following tips to ensure a seamless and successful visa application process.
Plan Forward: It is advisable to plan and file for a Vietnam visa as far in advance as feasible. This allows ample time to assemble all necessary documents and prevents a last-minute scramble.
Check Documents Twice: Before submitting a visa application, Indian travelers must examine all supporting documents to ensure their accuracy and completeness. Any errors or lacking information can result in visa delays or denials.
Employ Professional Help: The visa application procedure can be made more manageable by utilizing the services of a reputable visa agency. Visa agencies are experts in expedited visa applications and can save Indian travelers time and effort by guiding them through the entire process.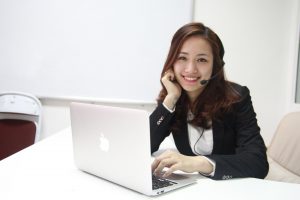 4/ Choosing the appropriate visa agency for expedited Vietnam visa processing
When selecting the best visa agency for expedited visa processing, Indian travelers must consider a number of crucial factors. First, the agency must have a history of effectively processing urgent visa applications for Vietnam. Reading client evaluations and testimonials can provide valuable insight into the agency's effectiveness and dependability.
In addition, the visa agency should have a transparent and expeditious application procedure, keeping Indian travelers informed throughout the application process. In the event that questions or problems arise during the visa application process, prompt communication and a devoted customer support team are essential.
If you need to apply for a Vietnam visa immediately but do not know a reputable visa agent, you can use our service at https://www.vietnamimmigration.com/apply-vietnam-visa/ .
Indian travelers seeking an essential Vietnam visa may initially find the application process daunting. Indian travelers can, however, ensure a stress-free visa application process with proper planning, accurate documentation, and the assistance of a reputable visa agency. Indian travelers can obtain an urgent Vietnam visa and confidently embark on their voyage by following the advice provided in this guide and learning from the experiences of other travelers. Enjoy a hassle-free travel experience by obtaining your visa for Vietnam immediately.