2024 Urgent visa
Easy Methods to Accelerate the Vietnam Visa Procedure for Belgian Citizens 2024
When planning a voyage to Vietnam, Belgian nationals must ensure that they have the appropriate visa. There are methods to expedite the visa application procedure, which can be time-consuming. This article examines the variables that affect the processing time for a Vietnam visa for Belgian nationals and suggests simple methods to expedite the procedure.
1/ Factors influencing the processing period for Vietnam visas for Belgian citizens
Multiple variables can affect the processing time for Vietnam visas issued to Belgian citizens. The type of visa being requested is a primary consideration. It is essential to select the appropriate visa category based on the reason for the trip, as processing timeframes may vary by visa type.
The current burden of the embassy or consulate where the visa application is being processed can also affect the processing time. The processing period may be lengthier during peak travel seasons or holidays due to the high volume of applications.
Additionally, the processing time is heavily influenced by the visa application's accuracy and completeness. In the event of an error or omission, the embassy or consulate may need to contact the applicant for clarification or to request additional documentation.
2/ Comprehend the standard processing time for Vietnam visas for Belgian citizens
The typical processing period for Vietnam visas for Belgian citizens is between three and seven business days. This timeframe encompasses the time required for the embassy or consulate to evaluate the application, process the required documents, and issue the visa.
When arranging a journey to Vietnam, it is essential for Belgian nationals to take this processing time into consideration. It is advised to register for the visa well in advance to account for any delays that may arise.
3/ Importance of expediting the visa application procedure for Belgian citizens
When Belgian citizens have immediate travel plans or a sudden need to access Vietnam, expedited visa processing can be a necessity. By expediting the visa application process, travelers can avoid last-minute complications and the risk of missing their flight.
In addition, expediting the visa processing time can provide travelers with peace of mind and reduce their tension. Having confidence that their visa will be processed promptly enables them to concentrate on other journey preparations.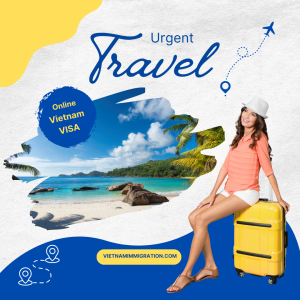 4/ Tips to expedite the Vietnam visa application process for Belgian citizens
Belgian nationals can expedite the processing of their Vietnam visa application by following a number of hints. Consider the following suggestions to expedite the Vietnam visa process:
Utilizing a reputable visa processing service for expedited processing
Utilizing the services of a reputable visa agency is one of the simplest ways to expedite the visa application process. These agencies have the knowledge and experience to efficiently navigate the visa application process. They have established relationships with embassies and consulates, which speeds up the processing time.
If you do not know any visa agencies, you can use our service by clicking here. Our expedited visa service enables you to obtain a visa within a few hours: Apply for a Vietnam visa at https://www.vietnamimmigration.com/apply-vietnam-visa/ .
Complete and accurate visa application submission
It is essential for Belgian nationals to submit a complete and accurate visa application to avoid any unnecessary delays. This includes submitting all the necessary documents, such as a valid passport, passport-sized photographs, and any supporting documentation specific to the visa category.
Prior to submission, double-checking the application for errors or lacking information can save time and eliminate the need for further correspondence with the embassy or consulate.
Choosing expedited or express processing
Some visa services offer expedited or express processing for an additional fee. By utilizing these services, Belgian nationals can substantially reduce the duration of their visa application's processing. Typically, express processing can be completed within one to two business days, or even within a few hours, ensuring a swift visa approval.
Using expedited or VIP visa services
Priority and VIP visa services are available for those who require the quickest feasible visa processing time. These services prioritize visa application processing, assuring a rapid turnaround time. Although these services may be more costly, they can be invaluable for Belgians with imperative travel arrangements.
Obtaining a visa for Vietnam as a Belgian citizen does not have to be a time-consuming procedure. By grasping the factors that affect the processing time and implementing the simple methods to expedite the procedure, Belgian citizens can ensure a seamless and timely visa approval.
Whether using a reputable visa agency, submitting a complete application, opting for express processing services, or utilizing priority or VIP services, these tips can help Belgian nationals obtain their Vietnam visas more quickly. By utilizing these strategies, tourists can focus on appreciating their excursion to Vietnam without experiencing needless delays.