2023 VOA
Three Easy Steps to Get a Vietnam Landing Visa for Taiwanese Residents Traveling to Ho Chi Minh City in 2023
The Vietnam Landing Visa is an alternative for Taiwanese travelers to apply for an entrance visa to Vietnam after arrival at one of the recognized international airports. In this post, we will explain how to obtain a Vietnam landing visa for Taiwanese people flying to Ho Chi Minh City.
Procedures for Taiwanese people to apply for a Vietnam landing visa at Ho Chi Minh Airport
The procedure of obtaining a Vietnam landing visa for Taiwanese people normally consists of 3 steps:
1/ Apply online for a visa acceptance letter
The formal entrance permission granted by Vietnam's immigration agency is an approval letter. This is required for Taiwanese nationals to obtain a visa at Ho Chi Minh Airport. Taiwanese visitors who do not have a visa approval letter will not be allowed to fly to Ho Chi Minh and will not be able to obtain a landing visa in Ho Chi Minh.
Taiwanese travelers must complete the application form with the precise information in their passport in order to receive a visa acceptance letter. To minimize any delays in approving the Vietnam visa, ensure that there are no errors. Taiwanese nationals can apply for a visa here: https://www.vietnamimmigration.com/apply-vietnam-visa/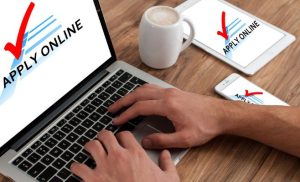 2/ Print the visa acceptance letter
Taiwanese visitors need allow 3-8 working days for the visa acceptance letter to be processed. When it has been accepted, it will be delivered via email and should be printed. An entry-exit form NA1 is also required. Because every printout must be clearly readable, printing a few copies can be an useful safety precaution.
3/ Land in Ho Chi Minh City
Taiwanese citizens should carry the printed permission letter, original passport (with at least 6 months validity left), completed NA1 form, and two passport-sized pictures (with a white background) to the "Landing Visa office" in Ho Chi Minh City to obtain the visa stamp. To minimize delays at the airport, all documentation must be thoroughly prepared in advance.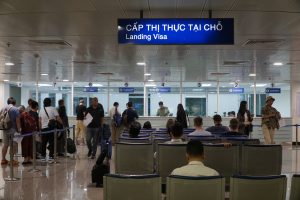 The visa application form (NA1) can be completed at the airport or printed ahead of time to expedite the application procedure. Taiwanese citizens will receive a Vietnam one-page visa sticker in their passport once their visa application has been finalized.
Furthermore, the stamping process at Ho Chi Minh airport is subject to a cash cost of $25 for a single admission or $50 for repeated entries. Cash payments must be made in USD or VND. Depending on how busy the airport is, the full procedure for Taiwanese people to obtain a Vietnam landing visa in Ho Chi Minh City takes between 15 to 25 minutes.
Finally, a Vietnam landing visa is a viable alternative for Taiwanese nationals travelling to Ho Chi Minh City. The process for obtaining a landing visa in Ho Chi Minh City is likewise relatively simple; however, please remember to request for an approval letter in advance. For further information about landing visas for Taiwanese people in Ho Chi Minh City, please contact us at info@vietnamimmigration.com .