2023 VOA
3 Easy Steps for Canadians Going to Ho Chi Minh in 2023 to Get a Vietnam Landing Visa
The Vietnam Landing Visa is a way for Canadians to get an entry visa to Vietnam. They can get the visa when they arrive at one of the international airports that are on the list. In this article, we'll explain how Canadians who fly to Ho Chi Minh City can get a Vietnam landing visa.
How Canadians can get a landing visa for Vietnam at the Ho Chi Minh airport
Canadians usually have to go through these three steps to get a Vietnam landing visa:
1/ Apply for visa approval letter online
The official entry permit is the approval letter, which is given by the Vietnam immigration department. This is the most important thing Canadians need to get a visa at Ho Chi Minh airport. Canadians who don't have a visa approval letter won't be able to fly to Ho Chi Minh, and they won't be able to get a landing visa there either.
Canadian tourists who want a visa approval letter should fill out the application form with the same information that is in their passport. Make sure there are no mistakes to avoid having to wait longer for the Vietnam visa to be approved. Canadians can find the form for applying for a visa at https://www.vietnamimmigration.com/apply-vietnam-visa/ .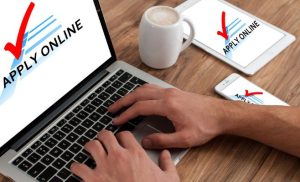 2/ Print visa approval letter
Tourists from Canada should wait between 3 and 8 business days for the visa approval letter to be processed. After it's been approved, you'll get an email with a copy that you should print out. Also, you need a NA1 entry-exit form. Any printout needs to be easy to read, so printing a small number of copies can be a good safety measure.
3/ Get to Ho Chi Minh City
Canadians should go to the "Landing Visa office" when they arrive in Ho Chi Minh with their printed approval letter, original passport (which must still have at least 6 months of validity), filled-out NA1 form, and 2 passport-sized photos with a white background. This is where they will get their visa stamp. To avoid trouble at the airport, all documents must be well-prepared ahead of time.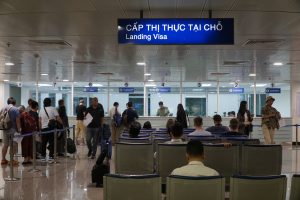 You can fill out the visa application form (NA1) at Ho Chi Minh airport or print it out ahead of time to speed up the process. Canadians will get a Vietnam one-page visa sticker in their passports once their visa application has been processed.
Also, the stamping process at Ho Chi Minh airport costs $25 for a single entry and $50 for multiple entries. These fees must be paid in cash. You can only pay cash in USD or VND. Depending on how busy the airport is, it takes about 15 to 25 minutes for Canadians to get a Vietnam landing visa in Ho Chi Minh.
In the end, Canadians who fly to Ho Chi Minh are told that a Vietnam landing visa is a good option. Getting a landing visa in Ho Chi Minh is also easy, but don't forget to apply for an approval letter ahead of time. Contact us at info@vietnamimmigration.com  if you want to know more about landing visas for Canadians in Ho Chi Minh.