2023 VOA
How Can Indian People Get a Visa at Vietnam Airport in 2023? The Necessary Steps to Take to Get Visa for Vietnam When You Arrive at an Airport
While travelling to a foreign country, the most convenient place to acquire a visa is at the airport. It is possible for Indian visitors to get a visa upon arrival at the airport in Vietnam, which would make the preparation of the entrance procedure much simpler for them. In this post, we will go through the process and standards that Indian people must meet in order to acquire a visa to enter Vietnam at a Vietnamese airport.
1/ At the Vietnamese Airport in 2023, where can people from India get a visa for Vietnam?
If you possess an Indian passport, obtaining a visa for Vietnam via a Vietnamese airport is one of the most straightforward options available to you. Unfortunately, you will not be able to get a visa at any of the accessible ports of entry if you enter Vietnam via a Vietnamese airport.
Citizens of India are only able to obtain a Vietnam visa at a Vietnamese airport if they are flying into the country and landing at one of the following airports: Tan Son Nhat airport in Ho Chi Minh City, Noi Bai airport in Hanoi, Danang Airport in Danang city, Cat Bi Airport in Hai Phong city, Cam Ranh Airport in Nha Trang city, Lien Khuong airport in Da Lat city, Phu Quoc airport in Phu Quoc island.
When Indian nationals arrive in Vietnam, they will go to the visa-issuing desks at the airport in where they landed in order to receive their Vietnamese visa.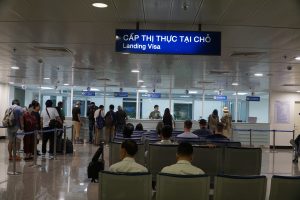 In addition, Indian people are unable to simply visit Vietnam and get a visa upon arrival at the airport. Citizens of India are required to get prior authorization from the Immigration Service of Vietnam. At the conclusion of this post, further information on it will be presented to us.
2/ The Criteria for Indian Citizens to Get a Visa While Arriving at a Vietnamese Airport 2023
When Indian nationals go to Vietnam, they must present themselves at a visa-issuing counter in order to get a visa. Indian nationals arriving at a Vietnamese airport are required to provide the following documents:
– Visa approval letter
– Passport (valid at least 6 months)
– Two photographs on a white backdrop, measuring 4 by 6 centimetres each
– A filled-out copy of the entry and exit form This will be given to persons from India when they are travelling by flight, and they will be required to fill it out before submitting it to the Immigration Authorities at the port of entry.
– Cost of the Vietnam visa stamping charge (25 USD for single entry)
3/ The Procedure to Apply for a Visa to Enter Vietnam at a Vietnamese Airport for Citizens of India
Indian citizens are required to get a Letter of Permission from the Vietnamese Immigration Department before to travelling to Vietnam in order to be eligible to apply for a visa upon arrival in Vietnam. This letter of permission is required in its entirety. If they do not have an approval letter, Indian citizens will not be able to get a visa at the airport in Vietnam.
3.1/ Getting the Letter of Approval
The following website address, https://www.vietnamimmigration.com/application-vietnam-visa/ , is where nationals of India may apply for a Letter of Approval.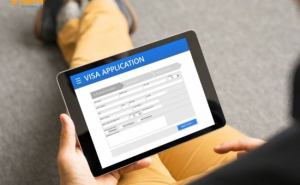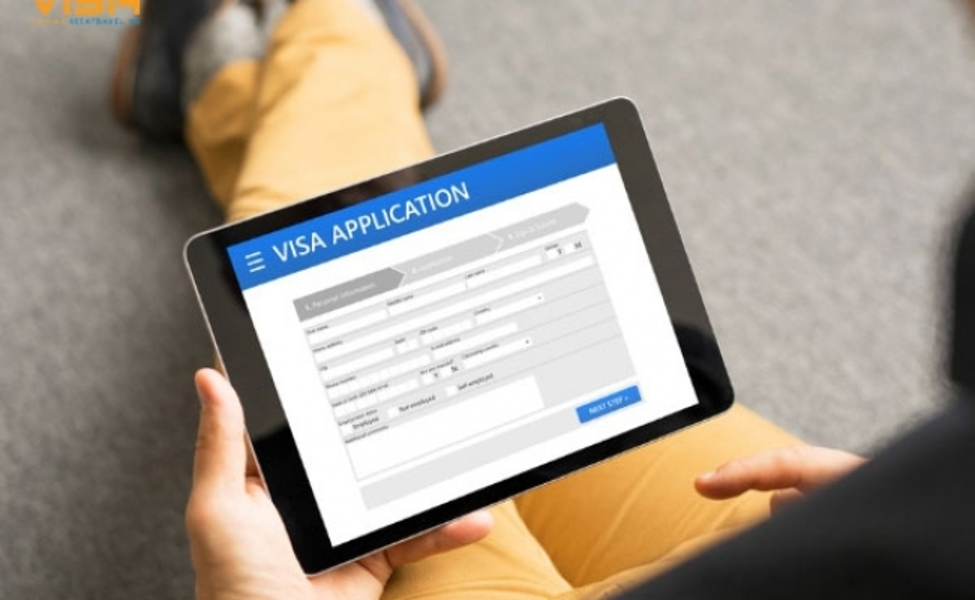 In order to submit an application for an Approval Letter, persons from India have to fill out all of the essential information on the visa form that is found online, then pay the service charge, and then wait for the request to be completed (a few days). Following that, they will be sent an email including the approval letter. They should make a hard copy of the travel authorisation letter and bring it with them when they go to Vietnam.
Since the Letter of Approval is occasionally given for numerous persons at the same time, there may be more than one person identified in the document that you are looking at.
3.2/ Obtaining Visa Upon Arrival in Vietnam at the airport
Indian citizens who have obtained a Letter of Permission will be able to utilise it to enter Vietnam after they have done so. Upon arriving in Vietnam, citizens of India are required to stand in line at the landing visa booths at the airport and submit an application in order to get their passports stamped with a visa. Before issuing a visa, the immigration officer will verify all of the following papers and request the ones listed above. At the conclusion of the process, Indian nationals would be able to get a visa at a Vietnamese airport in exchange for an entrance stamp on their passport.
4/ How Long Does It Take to Process Visa at the Vietnamese Airport for Indians?
It typically takes between 15 and 30 minutes for Indian citizens to get their visas after applying for them at the Vietnamese airport.
When citizens of India submit an application for a Letter of Approval, the processing time might range from three to eight working days, on average. In addition, residents of India have the option of requesting a fast processing, which will result in their receiving the Letter of Approval in one or two business days at an increased cost.
We just went through the conditions and application procedure for Indian nationals looking to secure a visa to enter Vietnam at a Vietnamese airport. We also gained knowledge on the procedure for submitting a Vietnam approval letter and the amount of time required to complete visa applications at Vietnamese airports for Indian citizens. Please do not hesitate to get in touch with me via the email address info@vietnamimmigration.com  if you need any more information.