2023 VOA
Everything You Need to Know About Getting Visa Upon Arrival to Enter Vietnam as an Australian Citizen in 2023 [Application Procedure, Required Documents, and Processing Time]
In 2023, Australia's visa upon arrival travel to Vietnam will be reinstated at Vietnamese airports, and Australians will be able to enter the country without a prior visa. Tourists from Australia can profit greatly from this sort of visa because it reduces the time and effort normally spent on the visa application process. This page contains up-to-date information for Australian passport holders applying for a Visa Upon Arrival in Vietnam.
1/ Australians will be able to get a Visa Upon Arrival in Vietnam in 2023
Foreign nationals who have been granted a Vietnam Visa Upon Arrival by the appropriate Vietnamese authorities will be permitted access into the country for a limited duration. Vietnam's international airports are the only locations where you may apply for this visa category.
In 2023, Australians travelling to Vietnam for both business and pleasure will be able to obtain a Visa Upon Arrival with no trouble. Australian residents can acquire an acceptance letter through email after completing a few quick procedures on the official government website, and then use this letter to obtain a visa upon arriving in Vietnam.
2/ What is required for Australians to apply for a Vietnam Visa Upon Arrival in 2023?
An approved visa letter and a passport valid for at least six months are required for Australian nationals to get a Visa Upon Arrival in Vietnam. They also need to pay the visa stamping cost at the airport's Landing visa section.
What does the letter of approval for a visa look like?
Australia citizens and other foreign nationals can enter Vietnam by obtaining a Visa Upon Arrival at the airport if they have a visa acceptance letter from the Immigration Department. The Vietnam Immigration Department issues this certificate when an online application is submitted. With an approved letter in hand, Australian passport holders can enter Vietnam within the visa's validity term and obtain a Visa Upon Arrival at the airport.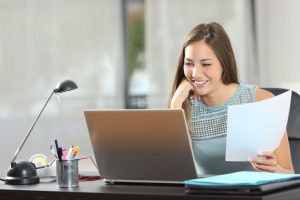 How Australians might go about obtaining a visa to visit Vietnam in 2023
All Australian nationals will need the following in order to apply for a visa acceptance letter:
Confirmation of hotel stay and return flight booking
Scan Your Passport Here! (information page)
All of the aforementioned items must be in order before an Australian citizen may submit an application for a Vietnam visa online at https://www.vietnamimmigration.com/apply-vietnam-visa/ .
Please select the appropriate service and visa type, and fill out the form completely.
Visa approval letter processing time: Tourists from Australia are advised to submit their application at least 2 weeks before to travel because it takes 3-8 business days to get an acceptance notice through email (business days do not include Saturday, Sunday, or holidays).
After it has been accepted, a letter of acceptance will be emailed to the applicant's provided email address. Your full name, gender, DOB, nationality, passport number, Visa expiration date, entrance and departure dates, and entry and exit timings into Vietnam are all included in the permission letter. Visas will be issued upon arrival at Vietnam's main international airport. It is imperative for Aussies to double-check all facts and figures.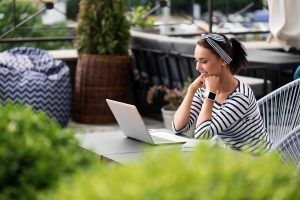 3/ Visa Upon Arrival procedures for Australian citizens travelling to Vietnam in 2023
What to expect when applying for a visa upon arrival as an Australian citizen:
Australian passport holders need the following items in order to apply for a Vietnam visa at the airport:
The Passport (valid more than 6 months)
Two photographs with a white backdrop, 4 by 6 centimetres in size.
An original or a photocopy of your visa acceptance letter
A properly filled out and signed Form NA1 (entry and exit form)
Visa Upon Arrival Fees Can Be Paid With Cash (25 USD for single entry)
In 2023, it will no longer be necessary to submit any paperwork relating to Covid-19, including negative test results, a vaccination certificate or medical statement, or proof of insurance.
Australian nationals can get a Visa Upon Arrival by following these steps:
The first thing to do is to go to the airport's "Visa Upon Arrival desk" and register your arrival.
Second, submit the completed NA1 visa application form, passport, picture, and permission letter as directed by the Vietnam immigration officer.
Third, prepare money for the Vietnam visa stamping cost before you arrive in Vietnam.
The fourth action is to obtain the visa from the Vietnam immigration official upon arrival.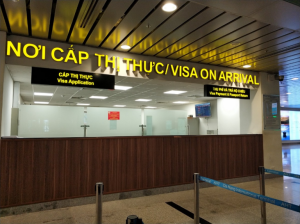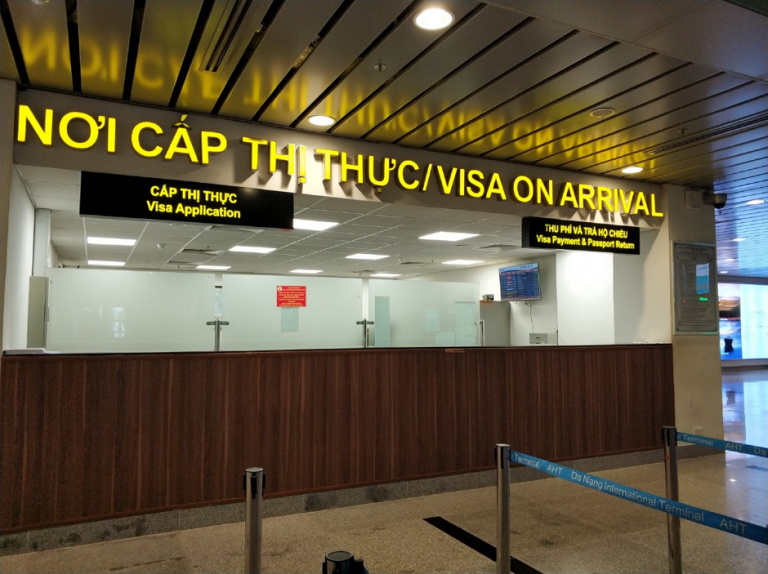 When Australians arrive at a Vietnamese airport, they can obtain a visa upon arrival.
Australian nationals can obtain a Vietnam Visa Upon Arrival at the airport's Landing visa station within 15-30 minutes. Nevertheless, the real time will vary according to the level of congestion at the airport.
Australian nationals can secure a Visa Upon Arrival in Vietnam with an acceptance letter obtained through an online application. All you need to know about the necessary paperwork, processing time, and next steps is laid out above. Please email us at info@vietnamimmigration.com  if you have any further enquiries concerning the Vietnam Visa Upon Arrival for Australians.