2023 VOA
The Complete Guide to Vietnam Visa Upon Arrival For Residents of Hong Kong in 2023 – Application Procedure, Documentation, and Processing Time
In 2023, Vietnam will reinstate its policy of issuing visas upon arrival, allowing nationals of Hong Kong to do so once more. Tourists from Hong Kong benefit greatly from this form of visa since it expedites the visa application process. For holders of Hong Kong passports, we will give updated information regarding the Vietnam Visa Upon Arrival in this page.
1/ Vietnam visa upon arrival for citizens of Hong Kong 2023
Foreign nationals can enter Vietnam within a specific time frame with a visa that is issued by relevant Vietnamese authorities. At international airports in Vietnam, this kind of visa is issued.
In 2023, visitors from Hong Kong who travel or conduct business in Vietnam can quickly apply for a visa upon arrival. Hong Kong residents may obtain an approval letter online in just a few easy steps, and they can utilise this letter to obtain a visa upon arrival when they arrive at a Vietnamese airport.
2/ How do Hong Kong residents submit their application for a Vietnam visa upon arrival in 2023?
Hong Kong residents must have a visa acceptance letter and a passport that is valid for at least six months in order to acquire a visa upon arrival in Vietnam. In addition, they must pay the visa stamping cost at the airport's landing visa area.
What is letter of approval for visa?
A formal authorization from the Immigration Department known as a visa approval letter enables citizens of Hong Kong and other foreign countries to enter Vietnam by obtaining a visa at the airport. The Vietnam Immigration Department issues this formal letter, which is requested online. Holders of Hong Kong passports may enter Vietnam within the validity period after getting the authorisation letter and obtaining a VOA at the airport.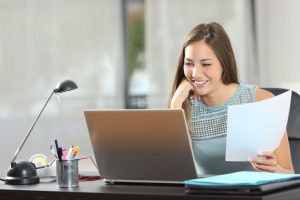 How to obtain a letter of approval for a Vietnam visa in 2023 for Hong Kong citizens
Hong Kong residents should prepare the following papers in order to acquire a visa acceptance letter:
Confirmation of a hotel reservation
Confirmation of a roundtrip flight ticket
Scan of Passport (information page)
Hong Kong residents should go here to access the online application form after carefully compiling all of the aforementioned documentation: https://www.vietnamimmigration.com/apply-vietnam-visa/
It is necessary to complete the form with all pertinent data and to select the appropriate service and visa category.
Letters of approval for visas take time to process: It is advised that Hong Kong visitors submit their application orders at least two weeks before their departure date because it takes 3 to 8 working days to get an acceptance letter via email (working days do not include Saturday, Sunday, and holidays).
The email address provided on the application form will get the approval letter after it has been authorised. Complete name, gender, date of birth, nationality, passport number, visa expiration date, day of entrance and exit, and entry times into Vietnam are all listed in the acceptance letter's content. At the authorised international airport in Vietnam, entry permission and visas are issued. People in Hong Kong should make sure all information is accurate by carefully checking it.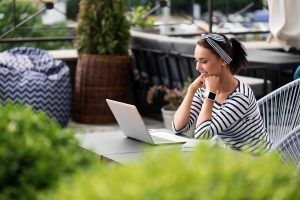 3/ steps for obtaining a Vietnam visa upon arrival for citizens of Hong Kong in 2023
The procedure for obtaining a visa upon arrival at the airport is described below for nationals of Hong Kong:
Documents needed to get a Vietnam visa upon arrival for residents of Hong Kong are as follows:
the passport (valid more than 6 months)
2 images, each 4 x 6 cm and on a white backdrop.
A copy of the letter approving the visa
A signed and completed Form NA1 (entry and exit form)
Funds to cover the cost of a visa upon arrival (25 USD for single entry)
The requirement for any Covid-19-related paperwork, such as a negative test result, a vaccination certificate or medical statement, or insurance, will end in 2023.
Citizens of Hong Kong can get a visa upon arrival by following the following procedures:
Step 1: Check-in at the airport's "Visa Upon Arrival desk" as soon as you arrive.
Step 2: In accordance with the Vietnam immigration officer's instructions, submit the NA1 visa application form together with your passport, picture, and permission letter.
Step 3: Pay the visa stamping cost for Vietnam when you arrive.
Step 4: Request a visa at the Vietnam immigration counter.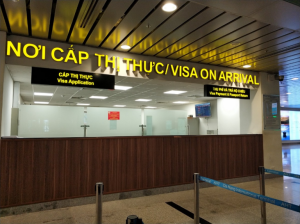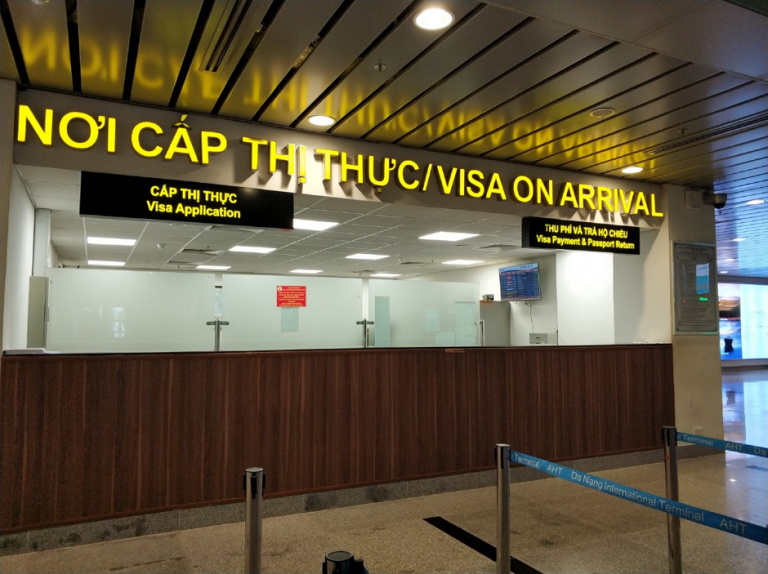 Processing period for Hong Kong citizens to obtain visas upon arrival at Vietnamese airport
For Hong Kong residents, securing a Vietnam visa upon arrival at the landing visa counter at the airport typically takes 15 to 30 minutes. Nevertheless, the real time may vary according on how busy the airport is when you arrive.
In conclusion, residents of Hong Kong can apply online for an approval letter and then obtain a visa at the airport in Vietnam. The necessary paperwork, processing times, and how to proceed are clearly stated above. Please get in touch with us by email at info@vietnamimmigration.com if you have any more queries regarding obtaining a Vietnam visa upon arrival for Hong Kong.