2023 VOA
Can Australian citizens get a landing visa for Vietnam in 2023? Up-to-Date Information Regarding Applications for Landing Visas in Vietnam
Australians may once again get landing visas upon arrival in Vietnam after a lengthy closure due to Covid-19. Tourists from Australia may apply for an acceptance letter online and then pick up their visa stamp upon arrival at a Vietnamese airport. You can get a landing visa to enter Vietnam if you are an Australian citizen
1/ Requirements for Australians to get a landing visa in Vietnam in 2023
We'd like to reaffirm that Australians may receive visas upon arrival in Vietnam, since landing visas have been made available. However, in order to get a landing visa in Vietnam, the following are necessary for Australian tourists:
We recommend that Australian passports be valid for a minimum of six months beyond the intended period of stay. If your passport's expiration date is less than 6 months from the date of your foreign flight, most airlines will not allow you to board.
The second is that Australians may only enter Vietnam by plane (landing visas are only provided at Vietnamese airports. You cannot receive a landing visa at the border).
Third, Australian visitors need to apply for the permission letter prior to traveling to Vietnam. If you are a tourist from Australia, you will need this permission letter in order to get a landing visa.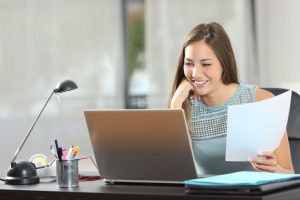 2/ Process for obtaining a landing visa for Australians arrival in Vietnam 2023
Australian nationals must wait in line at the airport immigration desk and provide the following items in order to get a Vietnam landing visa:
Proof of visa approval and a copy of your original passport
Entry/exit form filled out, one 4×6 centimeter picture of yourself, and stamping charge (25 USD for single entry)
The Entry/exit form is conveniently available for download on the website. It is simple to arrange for a photo, stamping fee, and passport. The visa acceptance letter is the most time-consuming and difficult document to prepare. We'll get into the specifics shortly.
The visa will be granted when the immigration officer reviews all submitted paperwork. Citizens of Australia will be issued a visa sticker to place in their passports. Before leaving the desk, make sure the visa stamp and sticker are in place.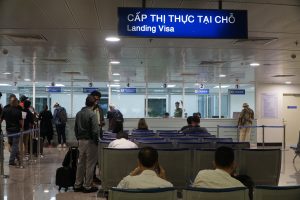 3/ How to Get a Visa Approval Letter for Vietnam for Australians in 2023
A landing visa in Vietnam is a visa that is issued upon arrival in Vietnam. Don't be fooled by the name however. Australian travelers will need to apply online for an acceptance letter before to departure in order to pick up their visa stamp upon arrival. Australian residents cannot board the flight without the necessary authorisation letter. They are not authorized to apply for a landing visa.
The good news is that getting an approval letter for Australia is simple. All they have to do is fill out an online form to obtain a visa, and then they will get a confirmation letter in the mail.
How to apply for acceptance letter for a Vietnam visa for Australians in 2023
The online application form may be accessed by Australians at https://www.vietnamimmigration.com/apply-vietnam-visa/  in order to apply for an acceptance letter. Filling out the form shouldn't take too much time. Only your name and vacation details are required.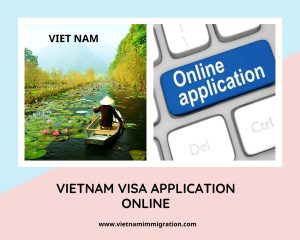 Because immigration officials may inquire about your round-trip flight itinerary to verify your period of entrance, it is crucial that you choose the correct entry and leave dates. Be careful to choose the right entrance date and leave date when booking your travel, since it is the information that the immigration service will use to issue your visa.
The permission is valid in any of Vietnam's international airports, therefore you may choose any of them from the list.
When applying for an Australian passport visa, please choose the "urgent" service option if you need your visa quickly.
4/ Which Vietnamese airports in 2023 will provide landing visas for Australians?
It is important to know that not all Vietnamese airports provide landing visas. Now, seven airports around the country provide landing visa services:
Australian citizens can get landing visa at Noi Bai airport (Ha Noi)
Australian citizens can get landing visa at Cat Bi airport (Hai Phong)
Australian citizens can get landing visa at Da Nang airport (Da Nang)
Australian citizens can get landing visa at Tan Son Nhat airport (Ho Chi Minh)
Australian citizens can get landing visa at Cam Ranh airport (Nha Trang)
Australian citizens can get landing visa at Lien Khuong airport (Da Lat)
Australian citizens can get landing visa at Phu Quoc airport (Phu Quoc)
The aforementioned airports are available for use by Australian visitors flying to Vietnam; just be sure to apply for the necessary authorisation letter in advance.
In a nutshell, obtaining a landing visa is a huge win for Aussies. In one case, you won't have to worry about obtaining any more information or paperwork to submit your application. It is no longer necessary for Australian nationals to provide a letter of support from a sponsor in order to apply for a visa. Australian nationals may now apply for a Vietnam visa online with the simple entry of their personal information.
We just went through the specifics of the Vietnam landing visa for Australians, including what is needed to apply for one, the steps involved in receiving one at a Vietnamese airport, where to acquire an acceptance letter, and which airports are acceptable for landing visa applications. Please email us at info@vietnamimmigration.com  if you have any questions.