2023 VOA
An in-depth guide for Australian citizens to obtain landing visa for Vietnam 2023: Air travel to Noi Bai Airport
Australian citizens typically fly to Noi Bai airport while travelling to Vietnam because it is one of the busiest airports in the country. Australian visitors may travel to Noi Bai airport and then apply for a visa there thanks to the landing visa service offered by Noi Bai airport. This page will explain how Australian citizens may obtain a Vietnam landing visa at Noi Bai Airport, along with the necessary paperwork and procedures.
1/ Outline of Vietnam landing visa requirements for Australian residents at Noi Bai airport
A Vietnam landing visa enables visitors to apply for and obtain their visa at Vietnamese international airports. This option is only accessible to Australian visitors flying into Vietnam, and it is only offered at the airport at Noi Bai (HAN). Australian visitors need to apply for a landing visa in advance and make a payment online. The Australian tourist will then get the pre-approved visa letter through email, and they may use it to pick up their visa stamp when they arrive at Noi Bai airport in Vietnam.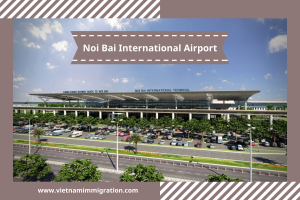 2/ When Australian nationals need to utilise their landing visa at Noi Bai airport
For Australian visitors who are unable to apply for a visa in advance through a Vietnamese embassy or consulate or who need to apply for a Vietnam visa without preparing the intricate documentation, landing visa at Noi Bai airport is a practical choice. Typically, the following categories of persons are qualified to apply for a landing visa:
Australian citizens may apply for a tourist landing visa if they are visiting Vietnam for pleasure or on vacation.
Business visitors: Australian nationals are eligible to apply for a business landing visa if they are travelling to Vietnam for professional reasons, such as attending conferences, seeing clients, or conducting research.
Passengers in transit: Australian citizens passing through Vietnam are entitled to a landing visa.
3/ How Australian residents can apply for a Vietnam landing visa at Noi Bai airport
How to apply for a landing visa for Vietnam at Noi Bai Airport:
Step 1: Submit an online request for an approval letter; usual processing might take 3–8 working days.
The most crucial document to obtain a landing visa at the airport is the permission letter. If Australian residents don't apply for the permission letter in advance, they won't be able to get a landing visa. It is advised to get a permission letter at least 10 days prior to the travel date.
To apply for a permission letter to get an arrival visa at Noi Bai airport for Australian citizens, go here:
https://www.vietnamimmigration.com/apply-vietnam-visa/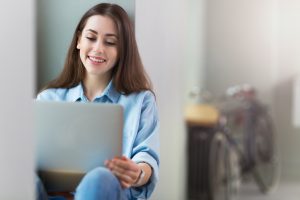 Step 2: Print a paper copy of the permission letter after receiving it through email.
Have two passport-sized pictures ready, as well as your passport (which needs to be valid for at least 6 months at the time of entrance) and the $25 USD (for a single entry visa) stamping fee in cash.
Step 3: Get a visa stamp at the airport's landing visa counter in Noi Bai.
When you arrive at Vietnam's Noi Bai airport, you must provide all of the aforementioned documents to receive your visa stamp. At the airport in Noi Bai, the immigration agents will examine all of your paperwork before stamping your passport and granting you a landing visa. Please double-check the visa to make sure all the information is accurate before you leave the desk.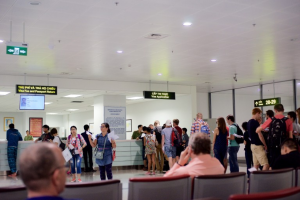 In the Noi Bai airport, the landing visa counter is located across from passport control. If there are many people around, the signage may not be as obvious. You must wait while the Visa landing office performs its duties once you have submitted your paperwork. If it's hectic, heed the announcement over the loudspeaker as they may shout out your name or wave your passport or photo in front of them.
In conclusion, Australian citizens can apply for a visa approval letter in advance and obtain a landing visa upon arrival at Vietnam's Noi Bai airport. It helps Australian visitors prepare their visas much faster. Please contact us through email at info@vietnamimmigration.com  for further information regarding Vietnam landing visa at Noi Bai airport and entrance procedures for Australian people.